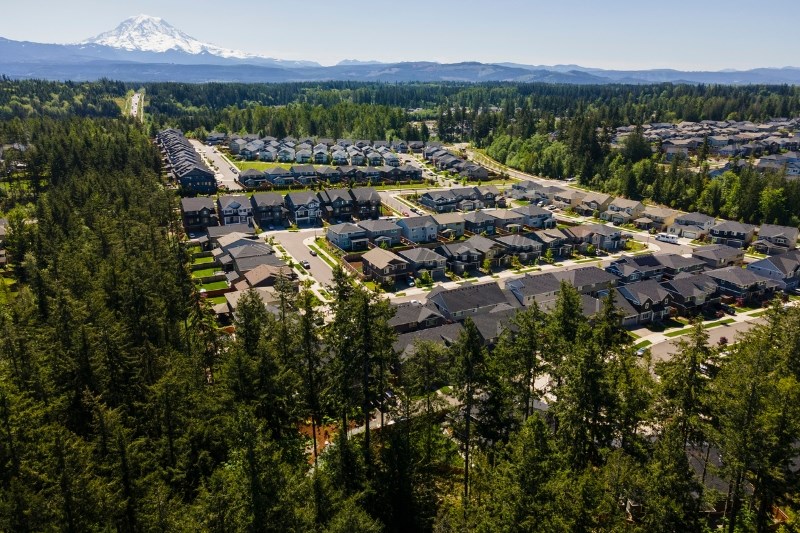 Options Aplenty: The Homes of Tehaleh
How often do you come across a community that gets to decide from a myriad of unique designs by a line-up of outstanding builders? At Tehaleh, it's encouraged! Gone are the days where every house on the block has the same floor plan, windows, doors, garage door, and so on. Tehalehans are not the "cookie cutter" type and as you explore the many options for home building and buying you'll start to form an understanding that your personality and your home are one in the same.
Whether retiring after a sturdy career or planting your first steps in a dream home to build the foundation of your family's future – Tehaleh does it right. Sitting among the gorgeous landscape of the seemingly impossible Mt. Rainier, it very much should.
The Homes of Tehaleh
You're the beginning of a home's history. You get to make the decisions to build what you like and what your family will admire for years to come. That can come across as intimidating when you look at homes from the turn of the 19th century and think "hmm so that's still standing isn't it?" That's why Tehaleh has a great variety of trusted home builders to provide your family the home to last generation after generation. Let's take a look: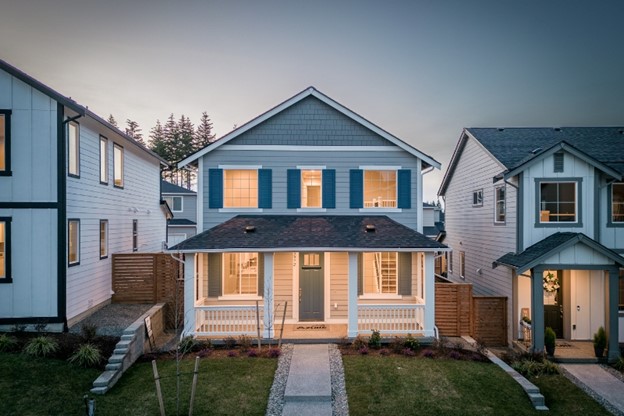 Azure Northwest Homes. 2 – 3 bedrooms between 1,585 and 2,477 square feet.
"Azure homes are built to compliment your Northwest lifestyle while providing timeless functional designs. Azure's outdoor living spaces, great room concepts, and oversized windows allow our homeowners to enjoy all seasons the Northwest has to offer."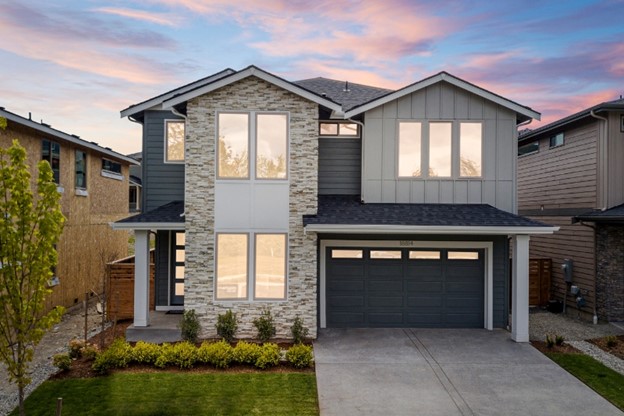 Brookstone Homes. 3 – 5 bedrooms between 2,318 and 2,776 square feet.
"Your new home is the canvas upon which you express your life and a reflection of who you are. It is the foundation upon which you frame the past and create the future and it is Brookstone's goal to assist you in the pursuit of life's joy."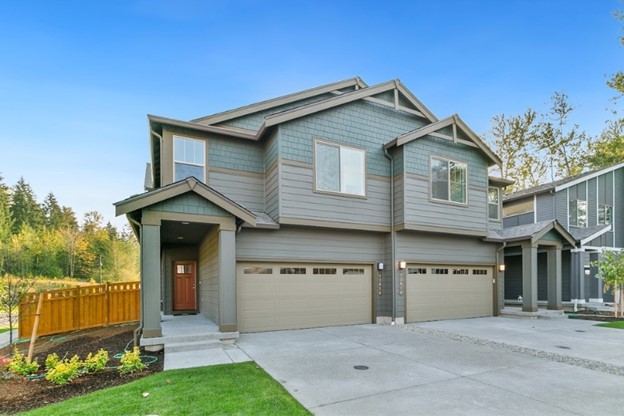 Conner Homes. 3 – 4 bedrooms between 1,800 and 2,000 square feet.
"A local builder founded by Bill Conner in 1959, Conner Homes understands how to provide a responsive, smartly-designed home, with the attention to quality, detail and service that sets them apart."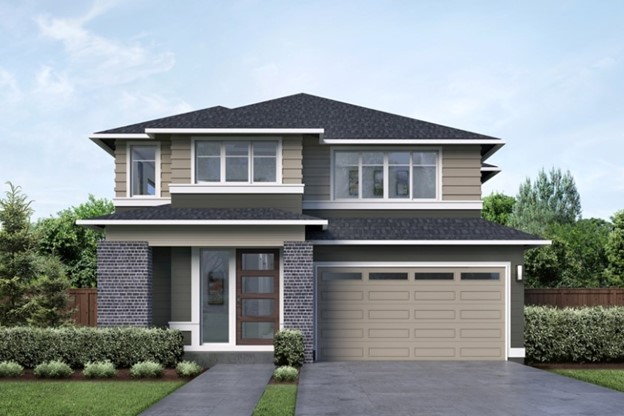 MainVue Homes. 4 – 5 bedrooms between 2,889 and 3810 square feet.
"When you visit a MainVue home, you will see a signature style and unparalleled attention to detail. Every area of each home—from designer kitchens to our exclusive outdoor rooms—has been carefully considered. To ensure the very latest in new home design, no space is taken for granted."
Noffke Homes. 3-bedroom floorplans between 2,106 and 2,244 square feet.
"You deserve a home that reflects your ambition along with your style of living. From sophisticated finishing details to distinguished exteriors, Noffke Homes can make your dreams a reality."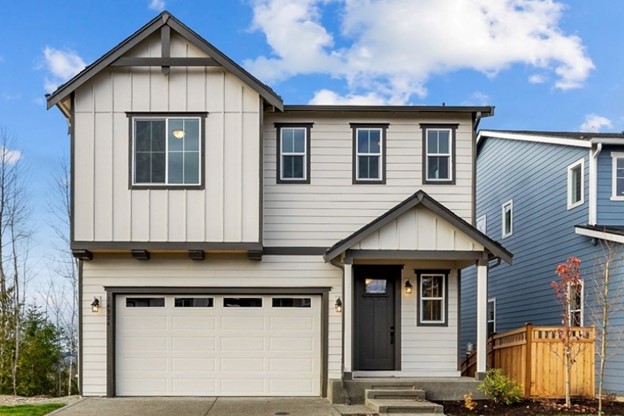 Richmond American Homes. 3 – 6 bedrooms between 2,080 and 2,500 square feet.
"Known for their superior quality and value, it's the personalized customer service at each stage of the process that truly gives them their edge. From house hunting to the follow-up service after you move in, Richmond American Homes is dedicated to creating a positive homebuying experience."
Trilogy at Tehaleh
You might also wonder what the next big thing might be. Kids are off in the distance starting on their own paths, but hey, you're ready for a great big change too, thinking about how you'll ease into retirement and how you want to enjoy the next years in a new and exciting way.
Discovering Trilogy at Tehaleh has brought so many residents a refreshing and boundless vivacity for well-earned change. Take a look at Verterra by Shea Homes. It's a brand-new boutique 55+ community that's focused on single family and single-story homes from 1-3 bedrooms. With floor plans ranging between 1,342 and 2,584 square feet: you're bound to find the right sized home for all your needs.
Making The House A Home
It can often be a magical experience, looking around a new neighborhood. Where there were once empty lots eagerly waiting for a construction crew, there's now a collection of beautiful homes full of potential. The neighborhood kids are out there making lifelong friendships and setting out mini adventures of their own. The varied backgrounds of all Tehaleh folk provides a bedrock of good values tying people to a common understanding.
Great schools, an incredible location, scenic routes in every direction…and a skip away from the mountains and the city. Those are the aspects that make Tehaleh's good-hearted residents most at home. Once you're here, you're a part of the community. What you wish it to be, that's an aspect you can partake in.
Might it bring you a bit more peace of mind to settle into a neighborhood that's adjustable to your liking? That's probably a sign you'd fit in well among Tehalehans. Get in touch and we'll introduce you to the perfect home builder for you.
Want More Information?
Please click below to contact our team and we will be happy to answer any questions you have!
Contact Us
Categories