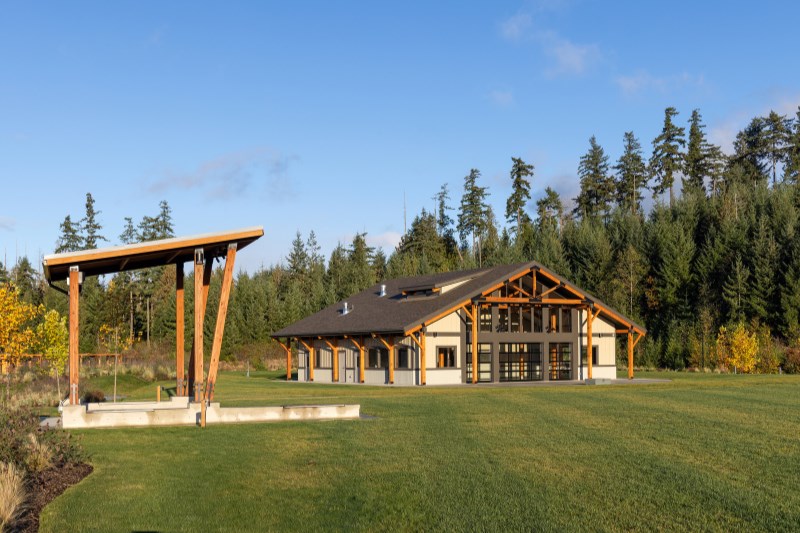 Get Your Discovery Park Community Center Reservations In
As Discovery Park has bloomed into a center for wildlife education and STEM focused activities, the new community center brings a spectacular and versatile venue that all Tehaleh residents can enjoy. While intended to serve as an event space, the community has been coming up with bright new ideas that have made this new spot an interesting amalgamation of possible future uses for the space.
The space is just getting its reservations system kicked off, which means all Tehaleh residents can be the early pioneers in making this community center the best gathering place around. In the latter half of 2022, the HOA events team did a "soft launch" to test out the best use cases for the space including Halloween, Veteran's Day, reindeer and Santa photos, and musical performances. The team ironed out the big wrinkles and now is the best time to see what this space can do.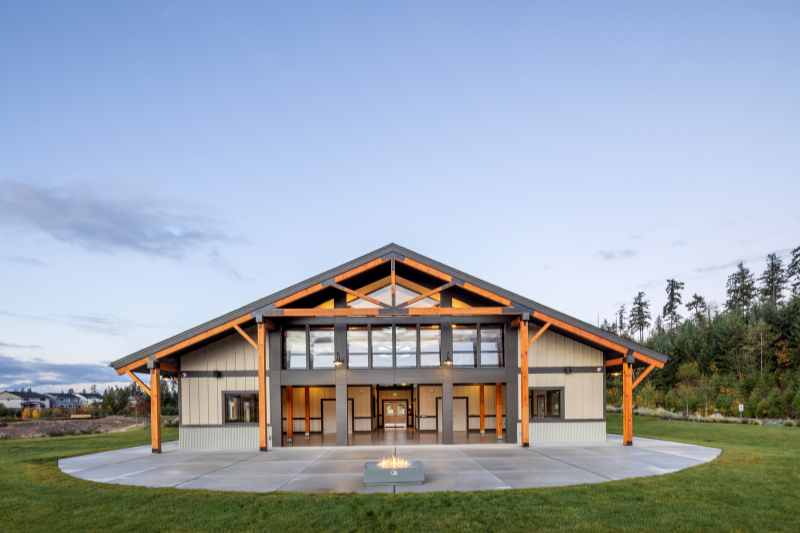 Testing out the space was integral in building and forming the reservation process and get an understanding of what Tehaleh events might be the most well-adjusted for an initial phase. This helped the HOA answer integral questions such as: How will certain events best utilize the space? How many people can comfortably enjoy the space? What days are the most popular? This next phase will help address the wide array of interests and needs within the community.
The Tehaleh Gem
This community center is a Tehaleh-focused gathering space built with the intention to nurture the already strong sense of community between Tehaleh residents. It's truly a gem that any homeowner within the community can enjoy (sorry but dog poker games will not be allowed in the foreseeable future).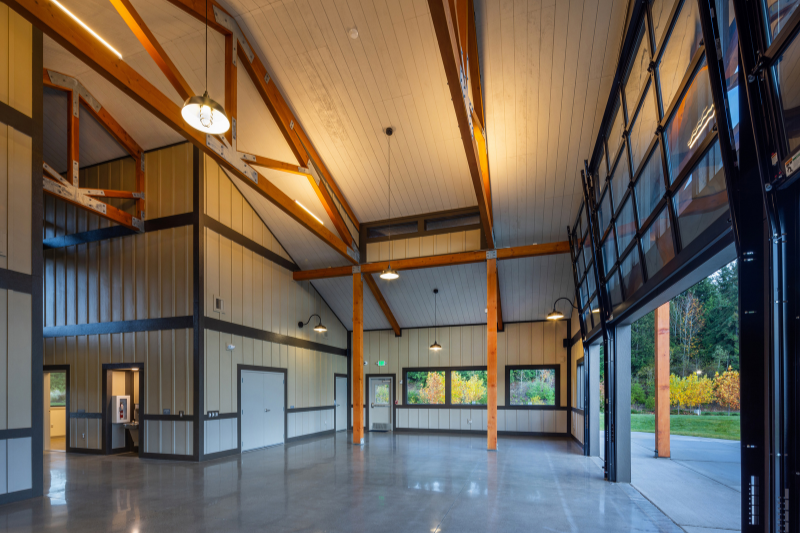 Here are a few key features that make it such a magnet for activities:
Park Fiesta Tables, the Discovery Park Stage and the Discovery Park Amphitheater that are all nearby and open for reservations
The high-ceiling great room is bright, inviting, and expansive
Check out the patio that comes with a beautiful firepit and several Adirondack chairs circled around
Plenty of space for lawn games and outdoor activities
A kitchen with a fridge, ice maker, and sink
Plenty of folding tables and chairs for events
In a world of tough parking, Discovery Park is easy to find a spot
Restrooms available!


Not to mention the space has 3 large garage doors that open up to the patio, bringing those wonderful summer breezes through the building. Whether it's a retirement party, birthday party, small wedding, story time, or family reunion – the community center is the ideal gathering space that's waiting for you to make a reservation.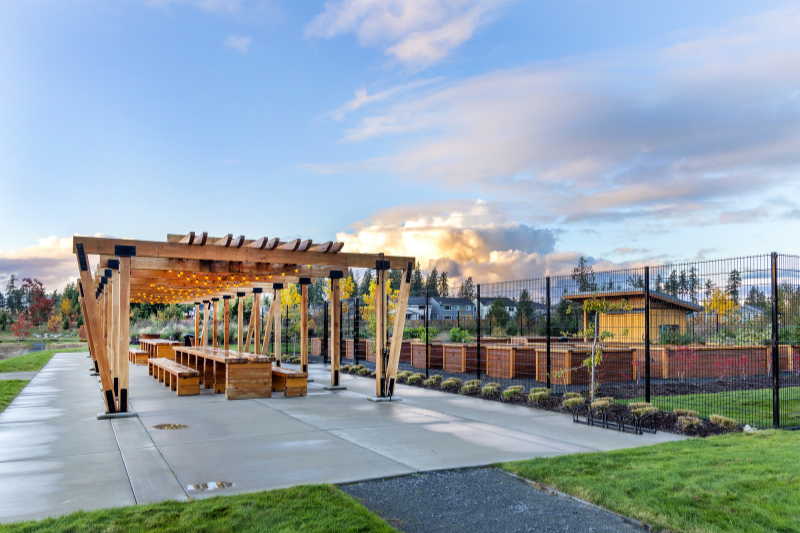 How to Reserve
Tehaleh residents can book individual rooms or book the whole space. One thing to keep in mind: the sound levels. While the great room is perfect for larger groups, if smaller rooms are booked simultaneously there might be some noise that carries over from room to room. The HOA team aims to accommodate different reservations that may have conflicting energy levels: the kids birthday bash in the great room may not mingle well with a meditation group in one of the smaller rooms.
To reserve the space, you'll need to contact tehaleh.lifestyle@managementtrust.com with the subject line: Reservation Request. Reservations can only be made via email. Reservations are for up to one year in advance for Tehaleh homeowner private gathering use, and up to three months in advance for nonprofit (non-business) group/club gathering use. To see all fees and more information click here.
Set up, tear down, and cleaning is a requirement – but the HOA staff is happy to recommend local cleaners who know the space. This ensures the community center is in the best condition for other community members to enjoy the space. If you want to read more on the reservation process head over to mytehaleh.com to take a look.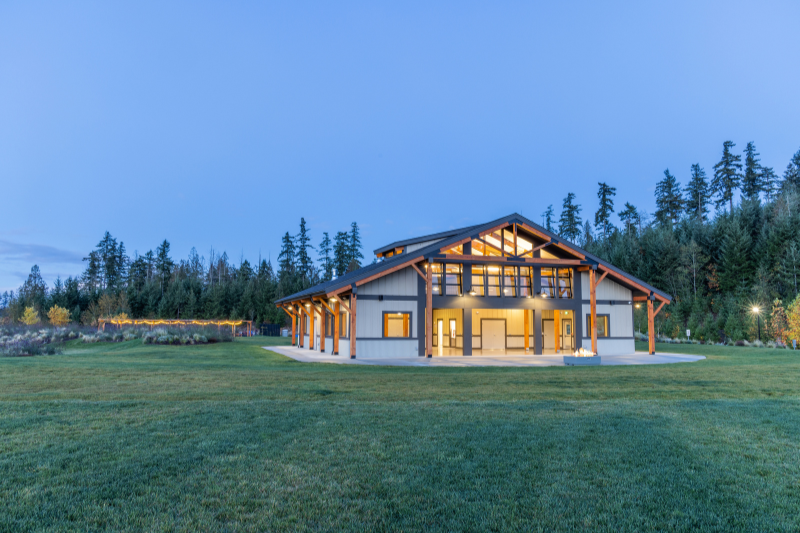 And if you're considering Tehaleh as your future home, schedule an appointment with our wonderful staff and you can take a greater look at all the built in benefits that come along with living in a wooded paradise.
Want More Information?
Please click below to contact our team and we will be happy to answer any questions you have!
Contact Us
Categories