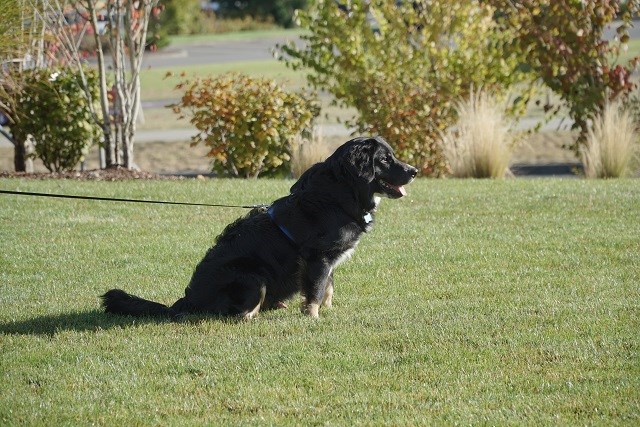 Making a Career out of Critter Care
Keeping tails wagging and kitties purring is serious business in Tehaleh. Luckily, Christina Groven is the right one for the job. Growing up in the country, surrounded by all types of animals, Christina can't remember a time when she didn't have a pet. After spending years working alongside family, she started thinking about channeling her passion for animals into a business of her own. That's when Christina's Critter Care was born – a pet sitting, dog walking, animal care business that allowed her to share her love for animals, stay close to home, and provide a much-needed service to the Tehaleh community.
Christina's business idea was met with resident support from the get-go and she credits the tight-knit community for her business's success.
"The people in Tehaleh have been amazing!" she exclaimed. "It can be hard to allow a stranger into your home—but since I'm a neighbor, it's really helped me build trust. After my first clients felt comfortable with my services, they started sharing with their neighbors and my business grew through word-of-mouth."
Christina's Critter Care now helps around 170 clients, which prompted Christina to look into getting a brick and mortar built in the Tehaleh community. She's currently talking with Newland  about upcoming retail developments and has plans for the business to open by the end of 2018.
Working seven days a week, from early morning walks on the trails to late night feedings, Christina will even spend the night with animals that need overnight care and pet sitting services. She noted, "Pets love routine and I'm able to help keep them on schedule while their owners are away."
Though the hours are long, she enjoys every bit of the business. "My favorite part is getting to meet all my neighbors—both in the wider community and in Trilogy® at Tehaleh®," Christina said, referring to the 55+ active adult neighborhood within Tehaleh. "It's nice to know the people you live around. And I absolutely love the animals!"
Overall, Christina has had a wonderful experience growing her in-home business and recommends that residents with similar aspirations do the same.
"Anyone who may be thinking about opening a business here in Tehaleh should go after it," she said. "The community has been so supportive. It's been incredible! People really want to support local businesses. We feel like we're building our own little town—a place where we can get everything we need right here in our own community."
Christina's Critter Care can be found in the Tehaleh Business Directory, on her website, and on Facebook. When you come for a visit, keep your eyes peeled for Christina. She's often out on the 20+ miles of trails, walking pups in the neighborhood, or in Hounds Hollow, Tehaleh's popular off-leash dog park.
Want More Information?
Please click below to contact our team and we will be happy to answer any questions you have!
Contact Us
Categories