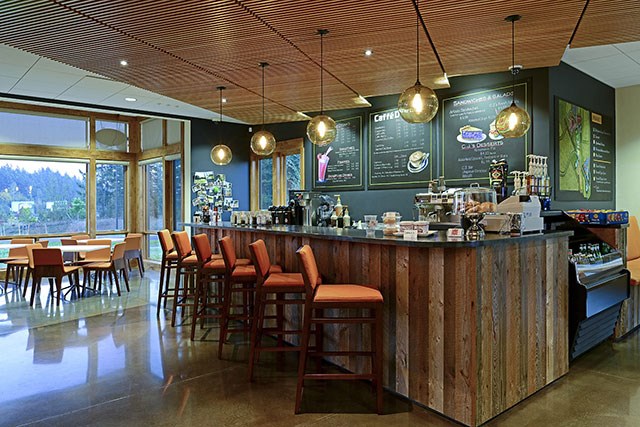 Caffe D'arte At The Post
The Post is a natural gathering place where you can get information on the community, meet up at the main trailhead for a hike, and catch up with friends at Caffé D'arte. The café adds an extra element of community to Tehaleh. Rooted in family and artisanship, Caffé D'arte makes for the perfect partner.

Caffé D'arte founder—Mauro Cipolla, opened Caffe D'arte in Seattle in 1985, but his family passion for coffee has been passed down for generations. His Italian heritage can been seen in every step of the process—from how they source their raw coffee beans, to how they roast and blend the beans using old-world Italian methods and equiptment, even the welcoming nature of the baristas exemplifies traditional virtues. 

Our baristas carefully tailor each drink—even topping it with foam art and adding a traditional Italian chocloate square beside some drinks—making each trip to the café a memorable one. We hope to see you at The Post soon. What foam art will top your specialty drink? 
Want More Information?
Please click below to contact our team and we will be happy to answer any questions you have!
Contact Us
Categories