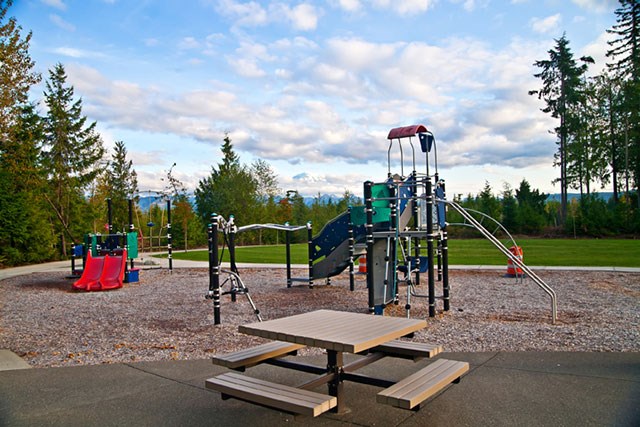 Tehaleh Grand Opening A Success
Early fall, Tehaleh opened to the public in style with nearly 2,000 guests enjoying 10 model homes, live music, gourmet food trucks, kids' activities and the main attraction, the finale to a 7 week home giveaway contest.
                                                 
Since early September, contestants have been competing in four challenges to be a final contender to win the home on Grand Opening Day. On September 29, six Washington residents engaged in an Amazing Race-style live contest. Contestants went through a series of obstacles including stacking rocks into cairns, illustrating chalk art, planting a tree and finally sifting through multiple keys to unlock the winning door.

The grand prize winner, Jay Bradley, 26, of Puyallup received up to $280,000 to put toward a brand new home of his choice built by one of Tehaleh's five builders. 

Although the balloon arches and bands are gone, there is still plenty of entertainment to be had in Tehaleh. Guests are encouraged to walk or hike the over 20 miles of trails, enjoy the parks and playgrounds as well as gather with friends for a cup of gourmet coffee at our beautiful community gathering center, The Post.
Want More Information?
Please click below to contact our team and we will be happy to answer any questions you have!
Contact Us
Categories