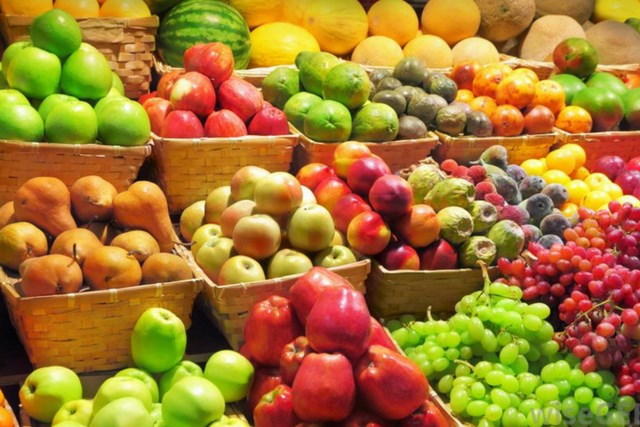 Tehaleh Weekender: Farmers Markets
Indulge in farm fresh produce, learn where food comes from and shake hands with the growers. Enjoy authentic interactions with farmers, growers and chefs while discovering the region's geographically distinctive food and drink. Did you know Sumner is the nation's leading fresh rhubarb producer? You don't have to go far to experience the fruits of farming! Here are our top 3 Farmer's Markets.

Proctor Farmers' Market - Winter
2702 North Proctor Street, Tacoma

Pierce County's only 4-season farmers market is also one of our all-time favorites! In addition to fresh, local produce, fruits, meats, fish, honey, cheese, wine (and hard cider), baked goods, eggs, you'll also find charming local gifts and crafts.

Regular Season: Saturdays, 9am - 2pm: March through December
Winter Markets: 2nd Saturdays, 10am - 1pm: Jan. 9, Feb. 13, Mar.12, 2016

Puyallup Farmers Market
107 North Meridian
Puyallup, WA 98371
9:00 AM – 2:00 PM Saturdays – April through October
3:00 PM – 7:30 PM – Wednesdays – May through October

If you like fresh organic grown vegetables and fruit then you need to check out the Puyallup Farmers Market which is another attraction that you just can't miss. On top of great food, they also have crafts and live music. You'll find the Farmers Market right in Pioneer Park.

Broadway Farmers Market
Broadway between 9th-11th, Tacoma
10:00 AM – 3:00 PM - May through October

This local fan favorite gets regular 5 star ratings on Facebook. Created to introduce people to local farmers and artisans to foster agricultural and community vitality. Check their website often to see the freshest of the fresh produce and the latest vendors.


Want More Information?
Please click below to contact our team and we will be happy to answer any questions you have!
Contact Us
Categories