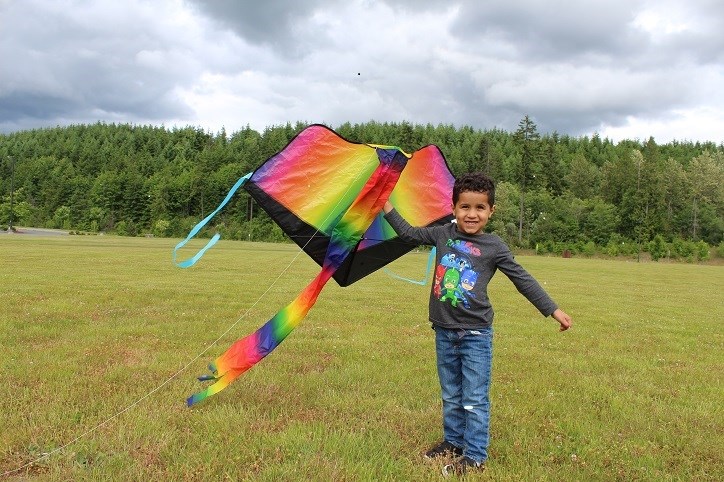 Outdoor Play at Tehaleh
Remember the days when all you had to do was play? When your mom would tell you to come back home when the streetlights came on? For Tehaleh families, those days are here again. Parents are thrilled to see their kids discover the outdoors, creating new adventures with friends from the neighborhood, just as they did growing up. One thing's for sure, there's no kid left inside in Tehaleh.
Your clients will love the close connection to nature that Tehaleh offers.  It's a community that fosters healthy life habits from an early start. Studies have shown that when children explore the outdoors they are also benefiting their cognitive development, building confidence, boosting social skills, memory retention, emotional stability, imagination, and creative problem-solving. All that from playing in the outdoors!
With a direct view of Mount Rainier, Tehaleh is peppered with parks and trails – a natural playground for children (and the people who love them too).
There are over thirty miles of trails, for biking and walking, connecting neighborhoods throughout the community and opening a child's world to bugs, slugs, trees, and plants. Following the trail map leads to new sights, smells, sounds, and even native animals.
Kids can also take their energy and enthusiasm to one of the 13 unique parks in the community including Expedition Grove where kids can embark on the "discovery path" full of surprises - including a climbing tree fort, totem pole, and animal prints! Perfect for older kids, The Edge, will inspire thrills at the skate park and graffiti wall. For younger kiddos, Sprouts Holler, next to the award-winning Donald Eismann Elementary School, features a scooter park and speedy slide built into the hillside. Kids can hop from tree stump to tree stump at  Sticks 'N Stones park or enjoy the thrill of adventure on our Challenge Trail.
Parents also love families' close-network, meaning there is always someone looking out for the kids and neighbors to develop close friendships. Liz Johnson, a Tehaleh resident and real estate professional says, "What I love about living here is that my son can just go play outside… we don't have to arrange playdates, he has playmates!"
Encourage your clients to rekindle the nostalgia of outdoor fun at Tehaleh.
Want More Information?
Please click below to contact our team and we will be happy to answer any questions you have!
Contact Us
Categories