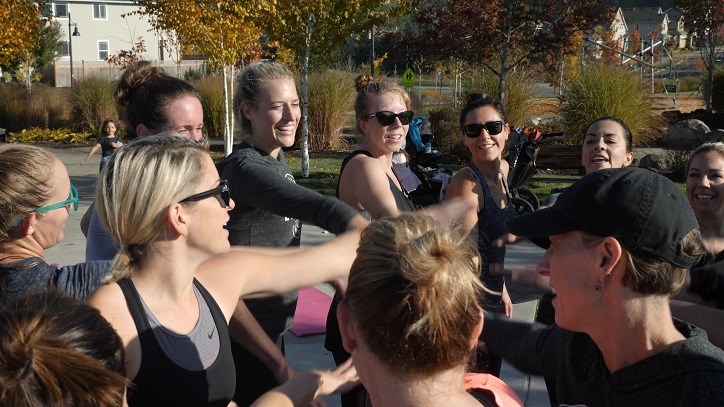 From Fitness to Friendship: One Mom Finds Her Tribe in Tehaleh
Moving to a new place can be intimidating – even for adults! When Jessica Green first moved to Tehaleh she didn't know a single person in the state. "I was feeling very overwhelmed," she shares. But in the true spirit of Tehaleh, one of Jessica's neighbors sensed her loneliness and invited her to a community-based, kid-friendly workout group where the once-shy mom blossomed.
"I just felt like part of the group right away," she says. A little over a year later and with a 75 lb. weight loss to boot, Jessica is training for her first marathon. "This group is really unique. It's hard to find friends that are so welcoming and supportive, especially in a new community. But there is no competition amongst the people here. It's just everybody wanting you to reach your best self."
With lifelong friends made and a fit new body, Jessica is all smiles when she talks about Tehaleh. "I think my favorite thing about Tehaleh is the people. Being a new family, in a new place, it's hard to get to know people. But so many people here are new, everybody's motivated to reach out. And so we've gotten to know so many new families, and everybody wants to build those bonds, and I feel like that's kind of unique. Everyone checks up on each other. Everybody reaches out, wanting to get to know you. The bonds we formed are really like a family and I can't imagine a better place to raise my kids."
Want More Information?
Please click below to contact our team and we will be happy to answer any questions you have!
Contact Us
Categories