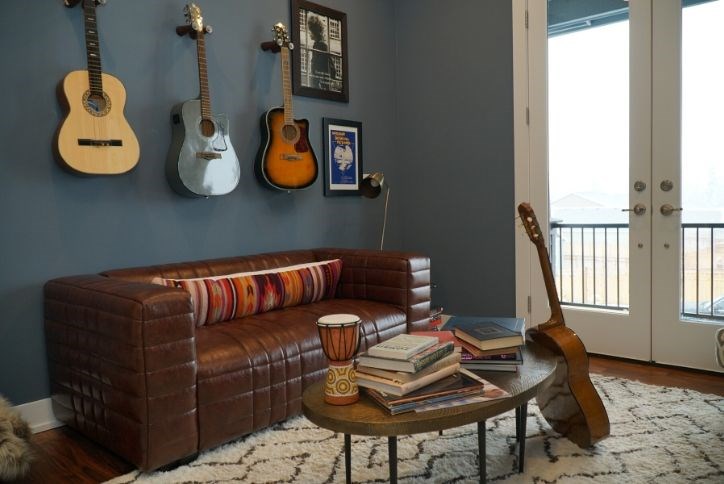 4 Fun Uses for a Flex Room
Are you lucky enough to work from home and have always dreamed of a dedicated space? What about a craft room devoted to your creativity? How about a playroom that entices your children to shut the door and entertain themselves? Enter the flex room!
Flex rooms are a new trend in homebuilding–spaces that can be used in a way that fits your family's lifestyle. Whether you want to use your flex space as a guest bedroom, a game room or a private library, the opportunities and design choices are endless. Here are a few that we love.
1.Movie Room
Live like a celebrity by designing a personal movie theater for your family. A row of staggered, comfy chairs facing a large projector screen will help you create a professional theater atmosphere. Keep a little shelf or refrigerator with candy and snacks and you'll be the most popular home on the block!
2.Yoga Studio or Meditation Room
Honor your practice by dedicating a space in your home to relax and zen out. Keep the floors clear by using baskets to hold your yoga gear and keep the bohemian vibe by choosing a few colorful pillows to make your meditation time more comfortable.
3.Closet
Is there ever enough room for your clothes? Turn your flex room into the closet of your dreams by adding a few rolling racks and shelves to line the walls, a center island to hold smaller items and a comfortable place to lounge while you decide what to wear. Problem solved!
4.Play Room
Having trouble corralling all of the toys in the house? Give them their own home by turning your flex space into a playroom! Kids of all ages will love to play in a colorful, unique space that's just for them. Add furniture like small tables, easels for art projects, and big cushions or beanbag chairs. Make storing toys, books, and games easy with bookshelves and cabinets.

Are you ready to find a home with a flex space? Try our Homefinder tool or take a virtual tour of one of our models and find your perfect home today!
Want More Information?
Please click below to contact our team and we will be happy to answer any questions you have!
Contact Us
Categories