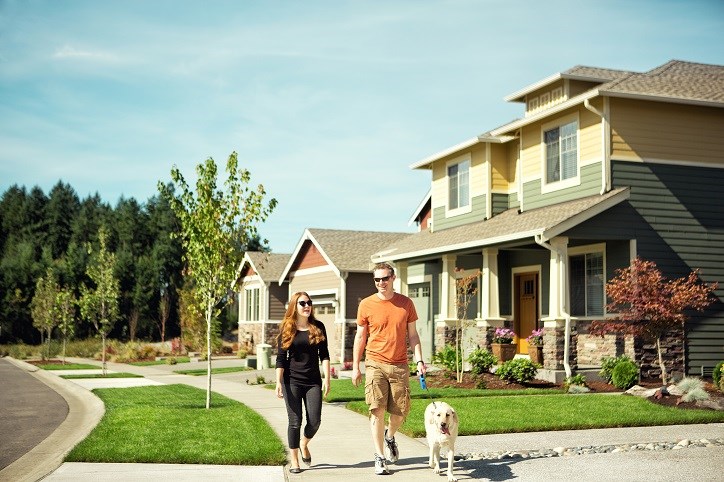 Helpful Real Estate Terms to Know
Purchasing a new home is one of the most personal and certainly largest financial decisions in a person's life, and it can seem like a daunting task. At Tehaleh, we encourage home buyers to be as prepared as possible when searching for their new home. As a first step, it's helpful to familiarize yourself with basic real estate terms to ensure a comfortable and enjoyable home shopping experience.
Closing The closing refers to the meeting that takes place where the sale of the property is finalized. At the closing, buyers and sellers sign the final documents, and the buyer makes the down payment and pays closing costs.

Closing Costs Closing costs are in addition to the final sale price of a home and should be considered when making your decision. These costs are typically two to five percent of the home price, excluding the down payment. Examples of closings costs include loan processing costs, title insurance, and excise tax.
Escrow Escrow is when a third party holds earnest money until final agreements are made by the transacting parties. Escrow offers protection for home buyers with funds being securely held until the deal is closed and the home is transferred to a new owner.
Earnest Money Once a home is selected, the buyer puts down a deposit known as earnest money as a representation of their commitment to buy the home. Once deposited, earnest money is held in escrow while final contracts and agreements are being finalized. At closing, the funds are applied to the buyer's down payment and closing costs.
Fixed Rate and Adjustable Rate Mortgage There are two types of conventional loans: a fixed-rate and an adjustable-rate mortgage. In a fixed-rate mortgage, the interest rate stays the same throughout the life of the loan. In an adjustable-rate mortgage, the interest rate can change over the course of the loan at five, seven, or ten year intervals.
House Elevations On a new home, the elevation refers to the exterior design styles and story height available to buyers, such as Craftsman, Ranch, or Spanish Mission. Tehaleh builders offer a wide range of architectural styles and floor plans to choose from.
Master-planned Community Carefully planned and built on undeveloped land, master-planned communities are large-scale residential neighborhoods with a vast number of amenities. These communities are designed to allow for residents to live, work, and play all in one area. A variety of different neighborhoods, home builders and home styles make up master-planned communities, ensuring there is a perfect home for any buyer.
Multiple Listing Service (MLS) The Multiple Listing Service (MLS) is a database of past and current real estate listings in an area. Each region has its own MLS and only professional real estate agents have access to the listings, can post homes, and gather information to pass on to their clients.
Pre-qualification A pre-qualification gives you a financial overview of the mortgage you may qualify for. When a lender has evaluated your credit and decided you're eligible for a loan up to a certain amount, you are pre-qualified. Be sure not to confuse this term with pre-approval, which is an official statement from the lender stating that after a review of all financial information, you qualify for a specific mortgage.
Are you ready to learn more? Tehaleh is the best-selling community of new, single-family homes in Washington. Stop by our Visitor Headquarters, The Post, to learn if a new home is right for you!
Want More Information?
Please click below to contact our team and we will be happy to answer any questions you have!
Contact Us
Categories