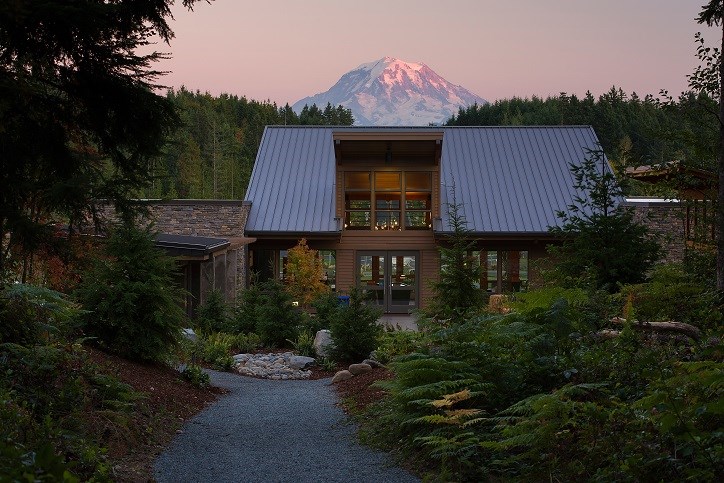 This is the Story of Tehaleh
"You don't just happen upon it. You have to know it's here. In fact, you know it once the tree line visibly climbs higher, the Mountain appears closer, and the forest becomes ever present. A spirit resides here that only the outdoors is big enough to contain, one that fuels the desire to preserve it, share it, grow in it, live in it. A spirit so inherent that it is both the legacy of this land and the inspired impetus for creating this new community in the forest, Tehaleh."
This is the story of Tehaleh, a 4,700-acre, master-planned community, which opened in September 2012, and will eventually grow into a mix of 9,700 single and multi-family home sites. Tehaleh is located in east Pierce County, Washington, about 30 miles southeast of the Seattle-Tacoma International Airport. This land was actually designated by Pierce County over 20 years ago as part of their Urban Growth Boundaries plan.  What the development team realized immediately was the beauty of the land and the opportunity to create a vision and development strategy that would result in a demonstrable and tangible sense of place.
"Everything is driven by creating ways for people to live in the forest," says Scott Jones, Senior Vice President, Division Manager of Newland. "We developed the plan so views of Mt. Rainier orient toward public spaces. The mountain is even more of a draw than we imagined," Jones continued, as he recounts how street alignments, and park locations were driven by opening up views to the mountain. The drumbeat of paying homage to the mountain and its forested home drove key development decisions from the start and still does today.
(Excerpted from the article - The Best of American Living: A Meaningful Community Vision Creates a Powerful Sense of Place.)
To learn more about this one-of-a-kind community surrounded by natural beauty, stop by our Visitor HQ, The Post, where you'll be met with friendly and knowledgeable representatives.
Want More Information?
Please click below to contact our team and we will be happy to answer any questions you have!
Contact Us
Categories