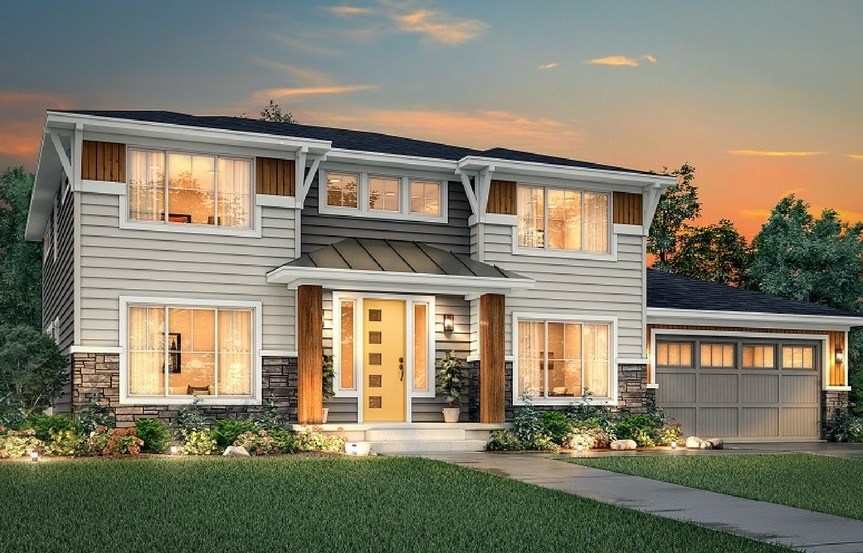 The Advantages of Building a New Home
While the idea of building a home may seem a little overwhelming at first, once you weigh the pros and cons you'll discover many advantages for you and your family. Because new homes are built to meet current building codes, incorporate up-to-date technology, and are often more energy efficient, for the first few years, you're less likely to deal with big-ticket maintenance issues.
Newer homes are also designed to allow for more fun and openness and you can add in the changes you want and design it for the way you want to live. If you like to entertain, today's modern homes are often larger and designed around a central focal point, usually the kitchen. These "great" rooms offer ample opportunities for socializing, game nights or just keeping an eye on your little ones watching a movie while you're cooking dinner.
If you are one of the many who like to use technology to streamline your home operations or save costs on utilities, you'll like the new 'smart' homes. Newer model homes offer integrated technology that compiles your home's thermostat, security system, lights, and entertainment all into one central command center—typically your home computer, tablet or smartphone.
How many times have you heard "location, location, location" when in discussions about real estate? From outdoor trails and parks to public schools and community gathering spaces, Tehaleh is designed with a complete lifestyle in mind. Restaurants, shopping, and natural beauty are within close proximity. Everything you need is easily accessible, so you'll have more time to focus on the people and priorities that are most important to you.
Interested in learning more? Check out our Top 8 Reasons for Buying a New Home.
Want More Information?
Please click below to contact our team and we will be happy to answer any questions you have!
Contact Us
Categories