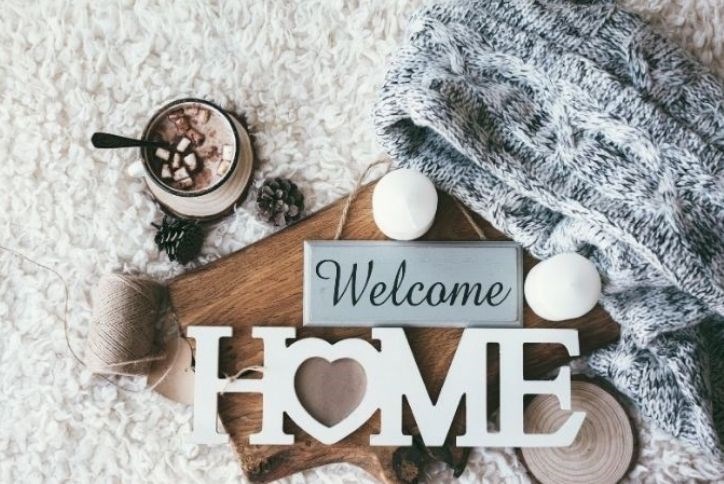 11 Attention Grabbing Design Trends and Decor Tricks For 2021
Take a look around your home to update the old with these practical design trends.
You've been staring at your own four walls, or all your walls, non-stop for a year. Being stuck at home has started to give you the same feeling as when you were young and you'd move your furniture around every few months. In fact, that's exactly what it is. When you were a teenager you wanted to customize the space you were in because it was yours.
Remember the photos plastered all over your walls? Posters, quotes, polaroids…it was a collage all about you and who you wanted to become.
Now you have a whole house, or a room, or a corner. And because of the pandemic you're back to the design opportunities that you had when you were younger. And you're not alone. As we emerge from 2020 we're searching for these customizable corners and rooms all around our apartments, condos, and houses.
 Treat every corner as its own room. And keep in mind, simplicity can be simply yours.
How many times did you go to Goodwill to drop off a piece of furniture that just wasn't comfortable. One week into working from home you ditched that extra kitchen chair for an ergonomic and cozier desk chair. That's how we've adapted. Well, now we're taking baby steps to improve the feel and mood of our living spaces. We're starting to implement individual joys in each room.
Whether you're living alone, with family, or somewhere in between, the boundaries we've created have led us to discover new designs that work for each and every one of us.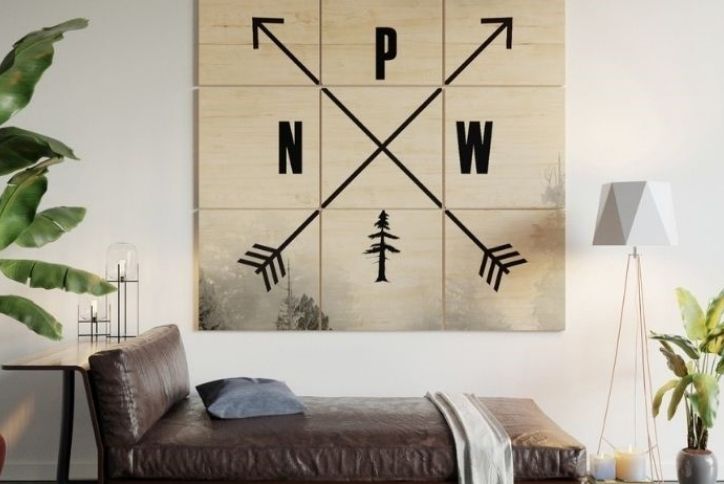 Paint the walls local.
Like shells on the nearby beach, there's something special about your corner of the world. The year spent at home has encouraged people to take a magnifying glass to their own surroundings and that will have an effect on the coming trends. Find color schemes that match your surroundings. Want to remember the summer's bright blue skies and the alpine lakes in the winter? That's an opportunity to localize and bring familiarity into your home through paint.
And for some, the shells on the beach are in fact just a metaphor for your favorite teams. Head to Sherwin Williams and they'll be able to tell the difference between the Sounders and Seahawks colors.
Light the way.
Up in the PNW we're finding light where we can, and when the sun gets to setting earlier, adjusting the overhead lights to fit the color scheme of each room can help illuminate the positives. Here's what the lighting design trends are looking like in 2021:
Dimmers are your best friend.
Recessed lights and track lights can create an atmosphere for certain occasions.
Lower color temperatures emit warmer tones.
The higher color temperatures are more brash, and a fit for practical settings like the garage or a toolshed. Those are your "white" lights. Definitely keep out of the bathroom.
Design the light in your spaces and implement smart home lights. You can have a dimmer on your wall next to the light switch, or do all the customizing directly from your phone.
Window treatments.
The traditional corded blinds seem to have been designed for and by cats. True? No, but the frustration in dealing with the hyper-sensitive pulley system has led many of us to wonder what other options there are. Corded roller shades diffuse light flatly throughout the room. For the bedroom you could always add in a blackout curtain above the roller shade as the two work well together. Think: Butch and Sundance.
The cordless pull up blinds are another sound option. They're a bit magical the first time you pull them up. They seem to defy gravity. But if you're looking for those traditional slatted blinds, these come with a modern practical touch. Seamless and slight.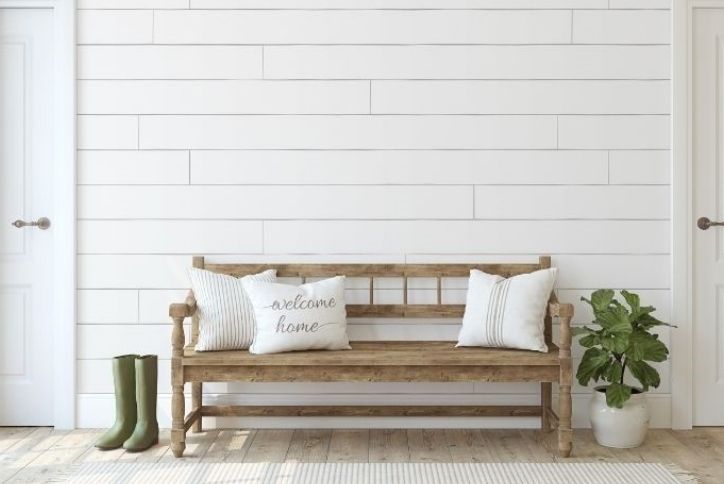 Refresh that entryway.
Ideally, your spouse or the kids put their shoes in the right place, the keys are on the key ring, and the credenza hosts this week's bundle of flowers. It's likely this is not the case, and that's okay. Redesigning that entryway can restore some hope to the other areas of the house that collect stacks of mail, magazines, piles of shoes, coats, etc.
The kitchen, of course.
After watching a week's worth of HGTV you've probably seen your fair share of kitchen demolitions: usually the host blasting out a wall to expand the kitchen into the living room. Then a kitchen island is installed and connects that former barrier and welcomes a common space. While this year you may have wished that there was still a wall between the two rooms, 2021 is looking up for those of us who enjoy hosting wine and cheese enthusiasts. It's better late than never to open that space up.
White kitchen walls are sticking around too, but you might consider earth tones or neutral paints to accent warm lighting and bold cabinetry.
Hygge? How about Hygienic and antimicrobial countertops? Trade the old countertops for a clean style.
After cooking most meals at home you're looking for a bit more in simplicity. Tiles and grout remain historically high maintenance, so consider slab countertops. Since they're easier to clean and disinfect, the countertop trend is continuing in this direction.
However, if you do have a lot of time on your hands, you may decide to DIY your own tile and grout countertop. It can be rewarding but it can also be a huge pain. But hey, if you have the time, go for it.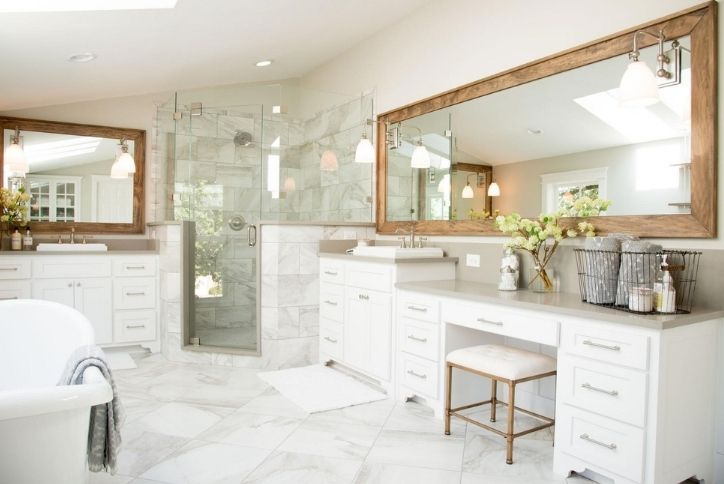 Turn your bathroom into a peaceful escape.
It started with the kitchen and now like so many design trends, it's crept into the bathroom. Privacy seems to have left the interior. Now the bathroom is an open space that enhances its own delights. Allow that natural light in.
As long as there's a lock on the door the bathroom has the ability to turn into your own personal spa. Create a warm atmosphere.  Your morning and nightly routines are something you should see as a place for some 'you' time.
Safe places for your packages.
 You don't want to be on a weekend getaway wondering if your packages will be there when you get back. Sure, a reliable security camera can give you an up close and personal look at the person who nabs your brand-new pair of shoes, but there's a better way to keep our things out of the wrong hands.
Dropboxes help to keep those precious goodies out of sight. And you can beautify them. Consider adding a tendrilled plant to cascade over the top, and lean an old metal sign up against it for that old shop house look.
Welcome to the jungle.
You went into 2020 with about half the plants you'd end up with. All of them have names and purposes, and you water them in a specific way. You're a plant person now. And now your burgeoning plant collection is growing with your home. Keep at it, you're doing great.
DIY Projects.
 Continuing on customization, people want their spaces to reflect the energy they put in. More homes will be seen in the light of those who build in it. You may run into friends at the Home Depot and maybe you can split a BOGO deal. Find your project and get to it.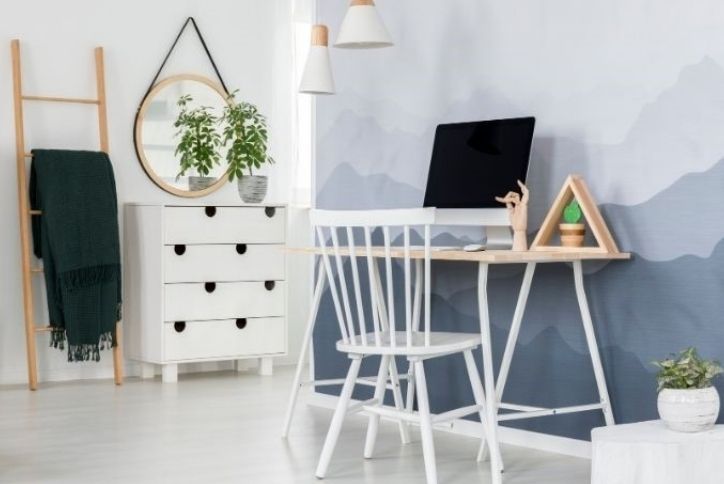 Flexible work spaces.
Now that you have at least one room that's become a hyphenate, you should treat it as such until you're sure you can convince your guests to stay at an Airbnb.
Take time to improve your work-from-home set up. Bring brightness in. Make your Zoom background a design triumph and a focal point for your personality. Create a room that does what you need to at the desk and allow for that time when you stand up to stretch. Paint an adjacent accent wall to help your eyes refocus when you've spent too much time staring at the screen.
Make this year what you wish last year was.
 You may pick one or two projects to hound after the next few weekends or months, and hey, you might even want an entire home refresh. We get it. The best way to do these home redesigns and refreshes is to stick to it.
Let's look forward to 2021 and see it as the year that we get to really lean into our creative home design and décor projects.
Want More Information?
Please click below to contact our team and we will be happy to answer any questions you have!
Contact Us
Categories