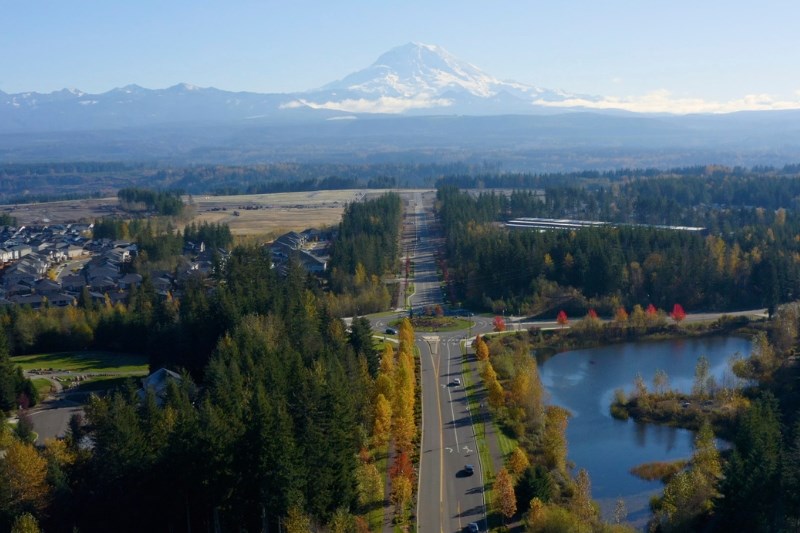 Welcome to Glacier Pointe
Glacier Pointe has caught attention lately as Tehaleh's latest sprouting neighborhood! The exciting new builds from a wide assortment of homebuilders will expand the Tehaleh community ever closer to Mt. Rainier's immeasurable beauty.
Located just down Cascadia Blvd E on the less travelled offshoot at the 198th roundabout, the journey to Glacier Pointe is as inspiring as it is accessible. Glacier Pointe is going to be a huge bonus for the community of Tehaleh. With at least 8 homebuilders to eventually join the mix, this new neighborhood has become a fascinating new spectacle within the community.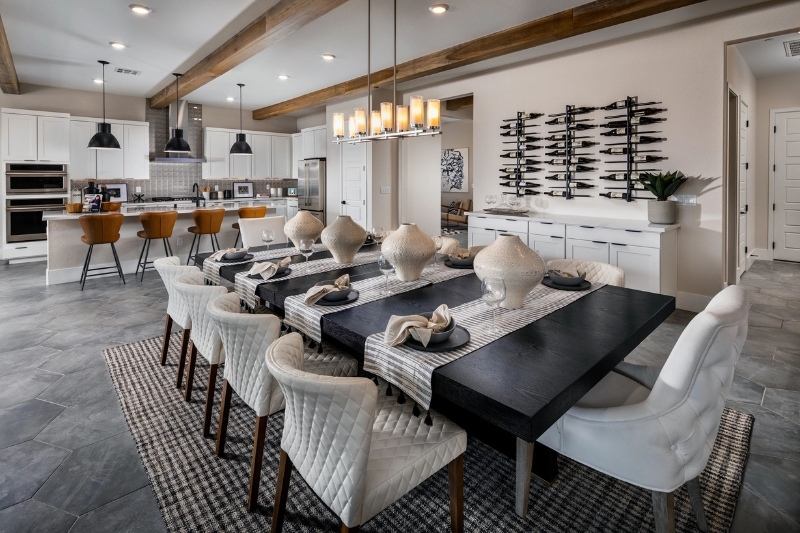 Welcoming a fresh extension of Tehaleh's 55+ community
For those 55+, who want a tightknit community right at their doorstep and a space to enjoy the outdoors even in its quieter moments, Verterra-- a Trilogy Boutique Community is the place to be.
This extension inside the Glacier Pointe neighborhood will include a clubhouse that offers the excellent service and care Trilogy is known for. Additionally, its exclusive, resort-style accommodations will highlight active and social aspects, highlighting the cornerstones of Trilogy's message. Keep an eye out for updates as this clubhouse is planned to be built in the coming year.
Shea Homes, Trilogy's exclusive 55+ homebuilder, will continue its stellar work in Verterra, providing its elegant design and building experience in a bright and beautiful new corner of Glacier Pointe.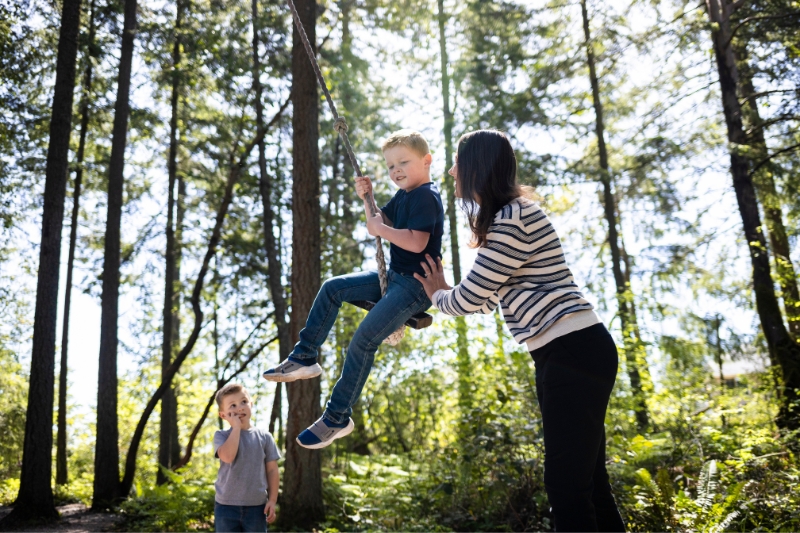 Future trails, parks, and buildings to explore.
As the initial construction in Glacier Pointe progresses, there will be plenty more parks and trails to venture on and wonderful new locations to explore, including at least one new park in its future. If you take a walk there now, you'll see how even the landscaping is defining this attention-grabbing, new neighborhood. With Mt. Rainier as the main focal point of the new neighborhood, every visit shows the beauty and unique qualities that awaits you in Glacier Pointe.
Beyond the birds chirping, you may have also learned that Glacier Pointe will be the new home for your friendly Brookfield Properties team. The move from The Post to a newly built location in the heart of Glacier Pointe, will provide the perfect visitor center for future community members.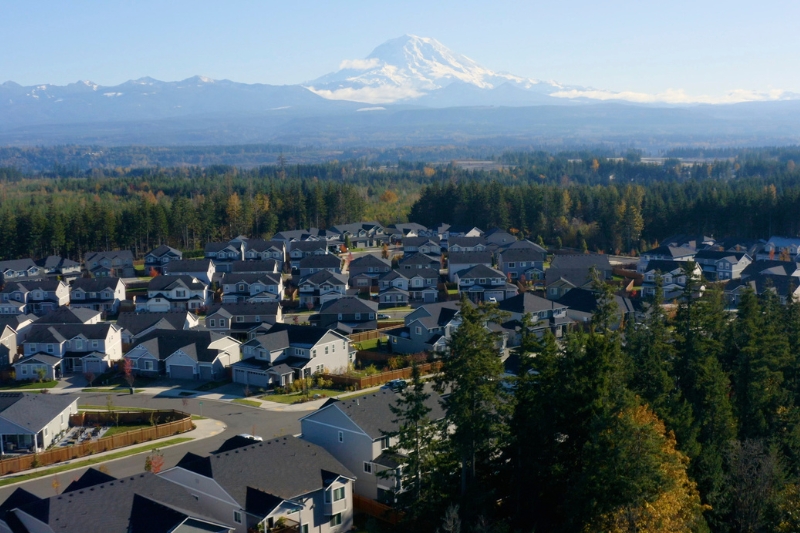 Glacier Pointe embodies the spirit of Tehaleh.
Many have been wondering if Glacier Pointe is still embedded in the Tehaleh community. Yes, it is! In fact, it's the first formally named neighborhood in Tehaleh. Most neighborhoods already established in Tehaleh are self-named by its current residents.
Glacier Pointe starts the Second Phase in Tehaleh's 25-year masterplan. This big initial step runs in tandem with recent road improvements and the extension of Rhodes Lake Rd East, that broke ground this past July.
As said before, the same vision that built Tehaleh into a "neighborhood in the woods" will continue in these new projects. The 40+ miles of trails will meander throughout and continue to grow as an intertwined network between the beloved 14 parks that you've always loved and the future parks you can't wait to see.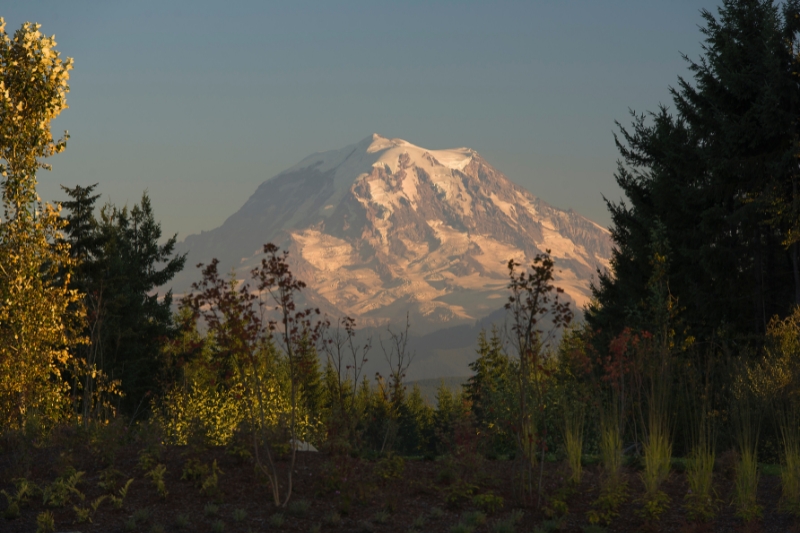 If you're looking to move into a community that inspires and evokes the best qualities of a small-town neighborhood, take a look at what Glacier Pointe in Tehaleh offers. We'd be happy to show you all the goodness in this ever-growing, master planned community. Make an appointment with our community representatives today or ask to speak with a resident ambassador to help get you started!
Want More Information?
Please click below to contact our team and we will be happy to answer any questions you have!
Contact Us
Categories