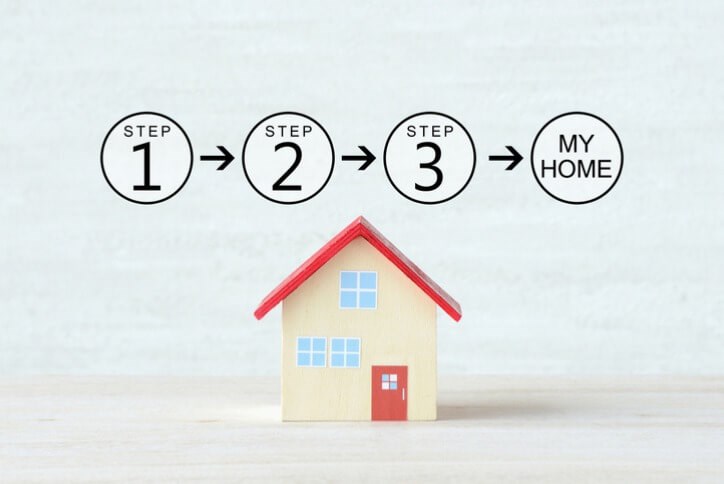 3 Basic Steps to Take When Buying a Home
Buying a home is one of the biggest financial decisions most people make in their lifetime. As you weigh your options, it's important to keep your other financial goals in mind. A new mortgage shouldn't prevent you from paying down credit cards, student loan debt or saving for retirement. If you feel the time is now, here are a few of the beginning steps recommended by Mark Hamrick, senior economic analyst for Bankrate.

1. Get Preapproved Before you start looking at homes for sale, compare lenders, shop around and get preapproved for a mortgage. Going through the process of being preapproved may sound nerve-wracking but it ultimately works for your benefit. The preapproval will help you know how much house you can afford, what loan program is best for your situation and what price range to focus on so you don't overextend your budget. "This sets a realistic expectation for what the buyer is qualified to purchase, as well as what financial resources will be needed for closing," says Ben Creamer, principal and managing broker of Downtown Apartment, in a recent Forbes article. "Knowing this upfront allows sufficient time to save and test the budget constraints."

2. Work Out Your Monthly Budget Choose a fixed-rate loan for 15 or 30 years if you want predictable, stable mortgage payments. However, don't forget that owning a home involves a lot more than the monthly principal and interest payments for a mortgage. Property taxes and homeowners insurance are additional expenses that can increase your monthly payments over time, as is PMI if your down payment was less than the recommended 20%. And of course, there are repairs, maintenance and utility costs to add into the monthly expenses.

3. Start an Emergency Fund A good rule of thumb is to have three months' worth of expenses in a savings account before you're ready to buy. "In order for buyers to have a good chance of achieving a range of financial objectives, they should also have emergency savings," Hamrick says. "That's because of the inevitable expenses associated with homeownership."

Are you ready to take the plunge into home ownership? Stop by our Visitor's HQ, The Post, to learn about the various floor plans and price points that suit your lifestyle.
Want More Information?
Please click below to contact our team and we will be happy to answer any questions you have!
Contact Us
Categories