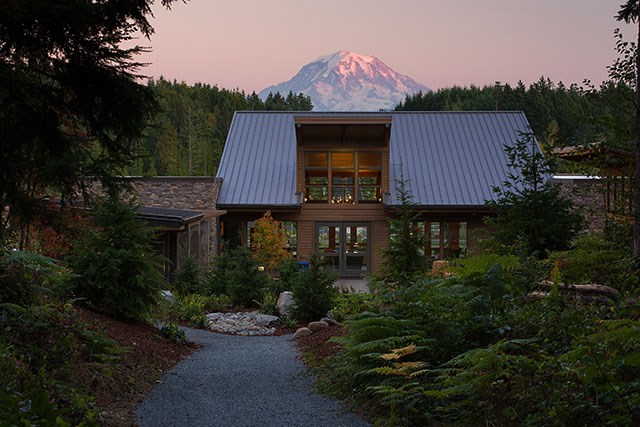 Come visit, we have your health and safety in mind
We've said this before – we are in this together, and it still holds true.
This has been a challenging time for all of us and Newland, as the development manager of Tehaleh, sincerely hopes that you and your family are staying safe and healthy. We would like to take this opportunity to update you on what's happening at our Visitor Headquarters, The Post.
In an effort for you to feel safe and comfortable when you visit us as part of your new home search, we've made updates to the way we serve you. Some of those updates include:
• Open by appointment only
• Daily health screenings for employees
• Face coverings for employees - Please note that Tehaleh is located in Washington State
which has implemented Regulations Requiring Face Coverings in Pierce County effective
June 26, 2020.
• Regular sanitization of high-touch areas throughout the building during office hours
• Nightly sanitization cleaning janitorial service
• Hand sanitizer available for employee and guest use
• Each homebuilder in Tehaleh has individual guidelines to reopen in accordance with the state's recommendations and are currently open by appointment for you to tour models. We encourage you to check our website for updates and contact information for Tehaleh builders.
• Caffé D'Arte is following the guidelines provided by the state of Washington for restaurants and is offering all food and beverage items to-go for your convenience.
We're all adjusting to what has become a new normal and know many of you have started to feel a little cooped up and are looking forward to the phased reopening of the Washington economy. We also realize there are those who are still uneasy about venturing out, and that's okay.
We've created new ways for you to contact us as part of your home buying journey whether in person or from home. Feel free to call, email, or live chat with us if you have any questions about the Tehaleh community. We also have virtual tours available.
In whatever way you chose to interact with us, we are here for you. We hope to see you again soon, whether it be online or in person.
Want More Information?
Please click below to contact our team and we will be happy to answer any questions you have!
Contact Us
Categories