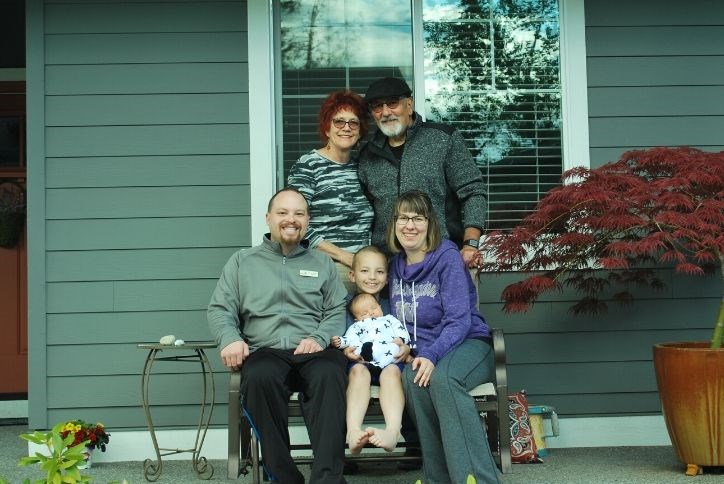 The Tehaleh Constant, a Look Into the Life of a Tehaleh Resident
Although there are many thoughts, opinions, and emotions surrounding the current situation, everyone can agree that the last 60-days are unprecedented in our lifetime. Many of us had never heard the term "Social Distancing," let alone understand what it meant, and now we find ourselves adapting to a different life than just 60-days ago. One thing we've learned is the resilience of the human spirit, the desire to thrive even in turbulent times, and appreciation for those constants in our life that will never change.
Nick Jonas, a Tehaleh Ambassador, explains how the past 60 days have affected his life and how the constants of Tehaleh have helped him and his family.
First of all, we brought a new baby boy into this world during this pandemic. This time it was a very different experience. Previously, 8 years ago, when our first boy was born, we could have unlimited support people in the delivery room. Now, during the delivery experience, only one person was allowed.
We were so grateful to be living in Tehaleh when we brought the baby home. You never feel like you are alone here, you always feel like you can get whatever you need just by reaching out, even when communication is virtual. Being surrounded by 20+ miles of beautiful trails and having such amazing views can make you feel like everything is ok.
We are also enjoying services brought to our door through the Tehaleh Event Coordinator. We have special deliveries from various sources such as homemade salsa, Legendary Donuts, and a variety of food trucks. It has given us a more friendly feeling about being quarantined.
We are so glad we purchased a home here. We love how easy it has been to make friends, the networking between neighbors, and the passion that everyone has for their community. Living here has made me optimistic about the "new normal." I don't believe anything will change here when it comes to our commonalities. That doesn't even include how secure I am about the growing investment we made. This has been an incredible journey.
Want More Information?
Please click below to contact our team and we will be happy to answer any questions you have!
Contact Us
Categories