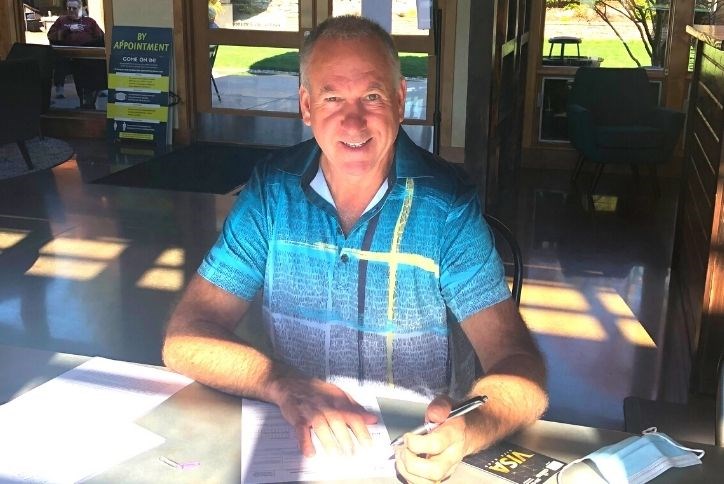 Getting to know the Tehaleh Drawing Winner
Don Goethals, owner of Re/Max Extra in Lake Tapps, Washington, was happy and surprised to get the call that he won the $500 drawing. Don had two sales in the Tehaleh 1st quarter drawing, but his competition was fierce with the highest number of real estate agents ever having a homeowner purchase in one quarter.
Don has been in the real estate business for 35 years. Having had 161 transactions in 2020, he manages his full plate with the help of his team, five of whom are members of his immediate family, including his wife and children. His love for the business and the opportunity to help people with what could be a monumentally stressful time in their lives has made him the successful agent that he is. Remarkable knowledge of the Washington area is one reason he continues to be the Re/Max top agent in the area year after year. His desire to give back to the community he loves is another.
When asked about his proudest accomplishment, he immediately starts talking about his family. His children range from ages 13 – 34 years old and his pride for them is unwavering. He loves the fact that the older kids have followed him into the business and are tremendous agents in their own right.
When asked about his biggest fear, after careful consideration, his response was, "I don't think I have one." (You just made all of us jealous, Don.)
When asked to use this opportunity to say something to other real estate professionals, he said, "Be honest and PLEASE answer your phone."
Remember, you too can be a $500 winner at Tehaleh. Your name is automatically entered into the drawing each time you have a client who purchases a home. The more sales, the better chances you have in the drawing. The Tehaleh team has enjoyed giving away the $500 gift cards to agents who have been in the business for less than a year and, like this quarter, to a veteran of the industry who has spent 35 years making an essential footprint in Washington home sales. Will you be next?
Want More Information?
Please click below to contact our team and we will be happy to answer any questions you have!
Contact Us
Categories