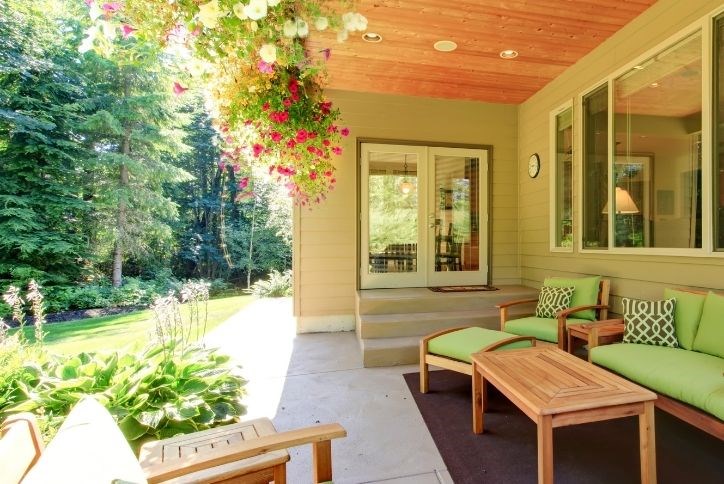 Outdoor Yardwork Prep for Fall
Days are getting shorter. Leaves are beginning to turn. Finally, this year's extra sunny, extra hot summertime is headed for a cooler and wetter fall. As the temps dip down we can take on more arduous yard work that we've been putting off. Yahoo!
Tehaleh is prepping for fall and that means mowing, raking, fertilizing, mulching, gardening, and organizing. When you're not headed to the mountains or the water, you're back home going through your seasonal yard checklist.
Yard work makes the dream…work?
Absolutely. After the hot and dry summer we need to put some color and personality back into our lawns. If we wanted golden grass we'd move to Southern California…and uh…no thanks. We're happy up here.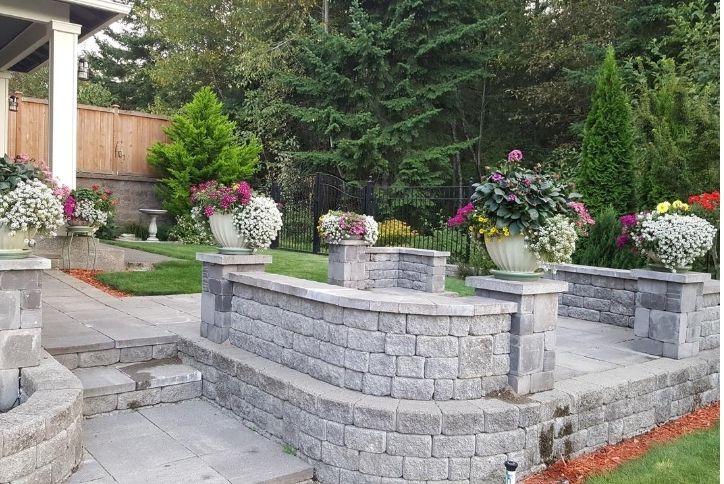 Fix Up Those Front Lawn Social Distancing Trails.
Social distancing is something we quickly adapted to. Our lawns on the other hand have started to show those patchy and run down areas. Runners cutting over, walkers hopping into the street, or dogs and their owners making a big bow out onto your yard space. It's no big deal, we're used to it now.
Still, we want to bring our front yards and curbs back up to speed. Right now is the best time to see results before the first frost.
So if your front lawn is starting to look like the Pacific Crest Trail, it may serve to revamp that look:
Test your soil pH levels to see what the condition of your soil and grass is in. There are home-kits or you can find professional assistance.
The patchy grass could benefit from overseeding. Mow the lawn short and afterward rake the area to pick up any dead grass or clippings left over. Disperse seeds evenly and then water the area. For a more comprehensive overseeding strategy take a look here.
You may not need to seed or overseed and may just want to revitalize the soil with a fresh layer of fertilizer.
If you're looking to get "in the weeds" to find the best fertilizer for your lawn care needs then this article can help. It focuses on organic fertilizers as that's a healthier option for your local waterways and does the job great.
Everybody's favorite: clean the gutters.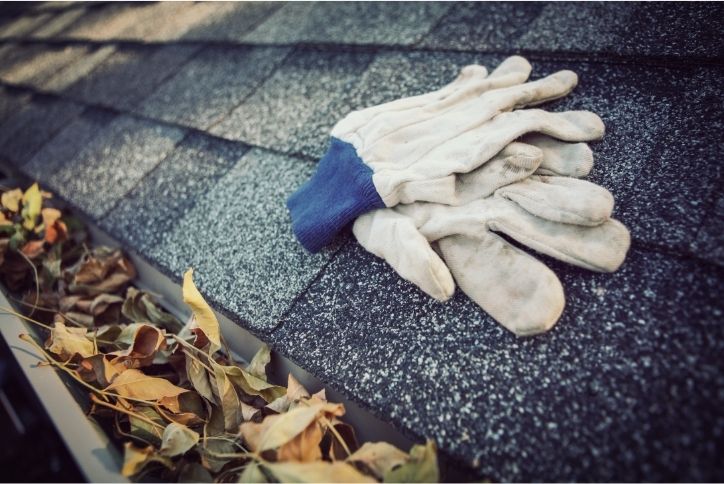 Grab the ladder, a bucket, and a plumbing snake. While you may have to hop back up there when the rest of the leaves have fallen, you'll at least have a head start and may even avoid an issue that would pop up during the early fall rains.
Power Wash Your Driveway.
 Get all those oils, dirt, and grime cleaned off your driveway. When you're done you can take the power washer to the porch, deck, or patio. Cleaning up those pavers will prevent mildew and moss from spreading. This is the more enjoyable chore for those who like to see immediate results.
Extra tasks to keep on keeping on.
Take the yardwork in stride. Rather than trying to be the backyard weekend warrior and getting everything done all at once, let's take it one weekend at a time. This is a labor of love for the yard and home you've been taking care of. In no particular order, here are your fall prep must-dos.
Trim the hedges, pick up any sticks or branches that are around the yard.
Check the trees for any power line encroachment or dangling/broken branches that could be dangerous.
Clean the outside of your windows. The year's pollen and dust don't need to stick around for the next year. Who doesn't love a clear window?
Weed the garden and seed plants for the cooler season.
Take a good look at the roof. Now that you're cleaning gutters, you may as well take a look at the roof to see what might need fixing in the meantime.
Check the propane tank so you can keep grilling season going throughout the Seahawks season.
You may not want to put the patio furniture away yet, but now's the best time to start covering it or reorganizing what you keep outside.
Outdoor organizing.
It's easy to do all the organizing inside and around the house, but you know what, you can't just throw things into the garage or else you'll wake up in 3 years trying to park next to a dilapidated and leaning tower of boxes. Get your garage in order now rather than putting it off.
Label your boxes. It's an easy one. You might remember now but when it's the holidays and you're looking for that one brown box with decorations written on the top, yet all the boxes are brown and you can't remember which is which…well put the labels facing out.
Organize tools. Over time that one wrench left out leads to a dozen tools scattered among sawdust and potting soil because – oh yeah, your workbench is the potting bench now too. Clean up the messy tools, keep the space clear, and you won't have to figure out how to fix a rusty wrench later on.
Toys and equipment. Notice a few things that have gathered dust? Maybe they worked for an event once and then got banished into the garage. Time to donate the old toys, sports equipment, and whatever else has served its purpose.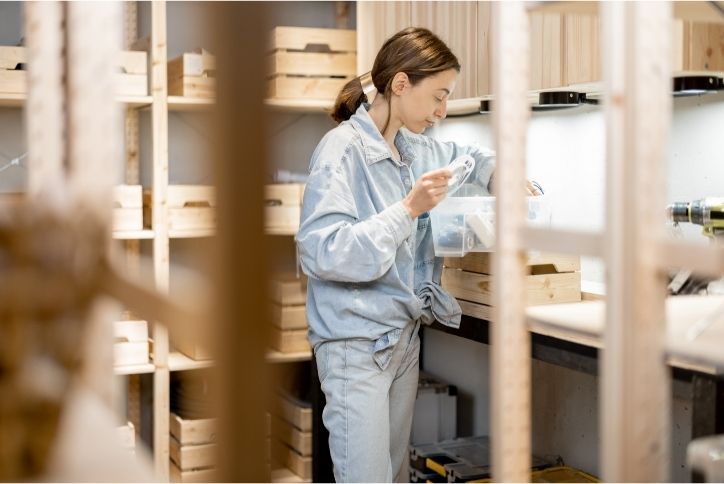 As you're considering all the yard work you still have to do you might think, hey I'd rather get a new house altogether. Get in touch with our representatives at Tehaleh and we'll find you a yard you'll be proud to take care of.
Want More Information?
Please click below to contact our team and we will be happy to answer any questions you have!
Contact Us
Categories