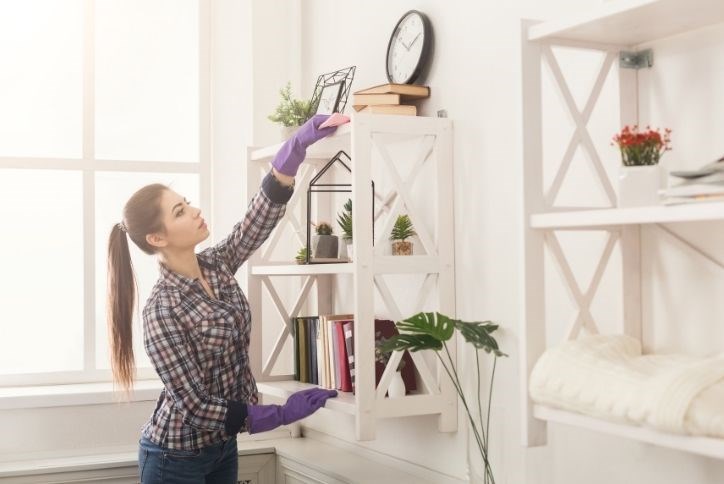 Spring Cleaning
Cleaning is on its way.
Days are getting longer, the sun is poking out behind the clouds, the dog is barking at the new bunny rabbits running all around the neighborhood. Spring is coming through and if you're looking forward to the cherry blossoms and budding gardenscapes around Tehaleh and the PNW then you might also want to tend to the unavoidable yet understandable inside messes. That's right, it's time to dust ourselves off, get the cleaning supplies out from under the sink and get to work.
 Every step counts.
After the long winter, let's wipe all the glass, windowsills, and floors down. That means cleaning the inside and outside of the windows. Up and over, to the hard-to-reach spots. Swiping any mildew stuck in the bottom corners of the window. (That build up can get grimy real fast.) A vinegar and water solution will do wonders here.
Grab a wet rag or a magic eraser and wipe all those hand smudges down. Get any boot scuff marks you find off the wall too. Sweeping the floors, doing a diligent mop across hardwood and laminates. Really, go the extra mile and use those solutions that've been waiting for their time to shine. We promise, all of this is worthwhile.
Once you've done a thorough surface clean you can attack the tougher spaces with some disinfectant wipes and rags/paper towels. Using a sturdier sponge comes in handy when you're up against tougher stains (especially those grouted tile backsplashes). The stove and oven are probably everybody's least favorite to clean, which is why this task is given to the spouse/roommate who isn't reading this article.
Cleaning the inside of cabinets is a rare task that can help you pull back on any kitchen supplies you've collected over the years. Maybe you have a couple pots and pans you bought to bring camping but haven't used much around the house. Put those double items into a donation bin. Your spice and snack drawers, or your pantry are probably the messiest, so you can use a vacuum to get up all the small crumbs and particles.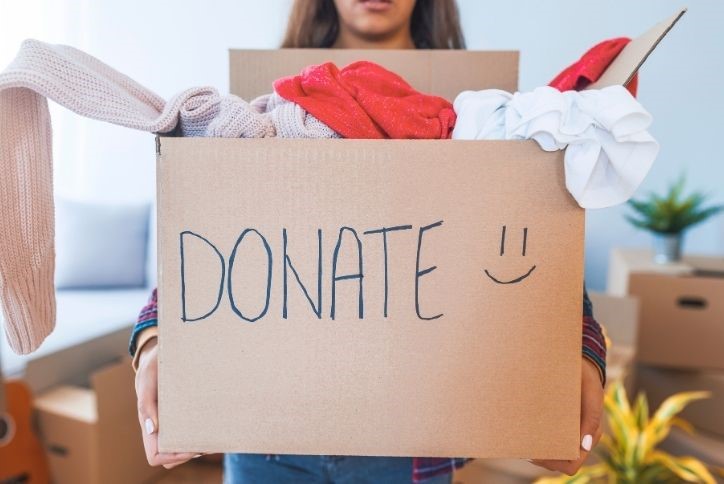 The clutter is everywhere: declutter.
 As we get through each room, we're bound to notice that we tend to throw things into the same piles. The mail pile looms large. The big box of junk mail and documents that haven't been shredded. The office chair that you had in the early days of the pandemic, is now where you throw your hats and gloves. Before you worked at home full time, that chair seemed to look good and occasionally get sat in. But then you realized appearances aren't everything and you bought a new office chair that's served you well while this old one collects dust and random things in the house.
And it may not be just this one item. It's likely you have at least one per room. It's time to clear these unnecessary surfaces and ask yourself if it's worth adding to the donate pile. Or if storage is available, is it worth hanging onto. Typical items you'll consider:
Things you bought online because the ads were cool or you saw it on TikTok.
A few pairs of jeans.
Several boxes of books. You have three editions of The Joy of Cooking for no reason other than you thought you'd give it out as a gift, but never did.
Nordic track cross country skiing workout equipment. Somehow it got here and has outlasted its stay.
Old electronics that your kids will use as props in homemade videos. It will make you feel old.
Coffee machines.
Board games.
And much much more.
Decluttering will help your brain as you walk into your house and you won't have to think about the extraneous things you've accrued.
Computer decluttering.
This is less common but worth a mention. Clean up your computer. Store unused folders and documents off your main hard drive. Either use an external hard drive you already have or start fresh and get a new one. Keep your digital desktop as clean as the desk you're sitting at. Create folders on the external hard drive according to year. Drag things from 2021 into a 2021 folder. Things from 2020: the 2020 folder. From there you can set up folders that make sense accordingly. You could spend a weekend doing just this, but in terms of Spring Cleaning, this is a great way to declutter your workspace so that you can have an easier time breaking away from work and enjoying the season.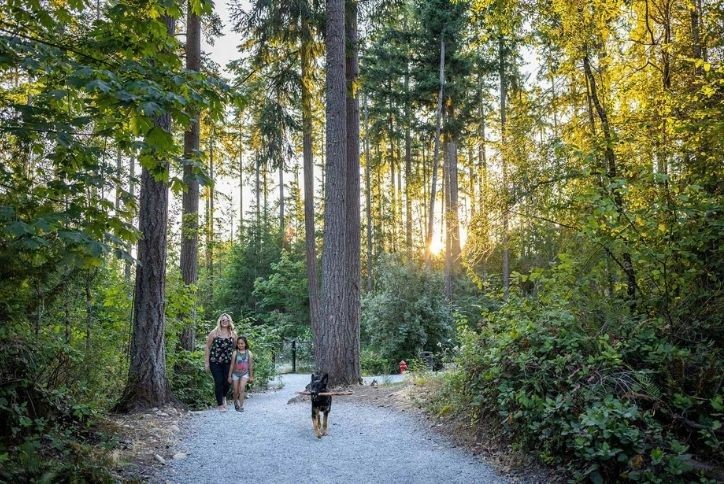 Spring forward!
When you finish with your spring cleaning you get to do what we've all been wanting to do all winter long: get outside and enjoy the fresh cool air. Head on a daytrip, go for a long weekend, take the whole week off…and on the drive back home you'll be ecstatic that you come back to a brand new, fresh and clean home.
Now, if your idea of Spring Cleaning is getting a whole new house, Tehaleh's reps would love to hear from you. Let's schedule a discovery appointment and get right to it!
Want More Information?
Please click below to contact our team and we will be happy to answer any questions you have!
Contact Us
Categories