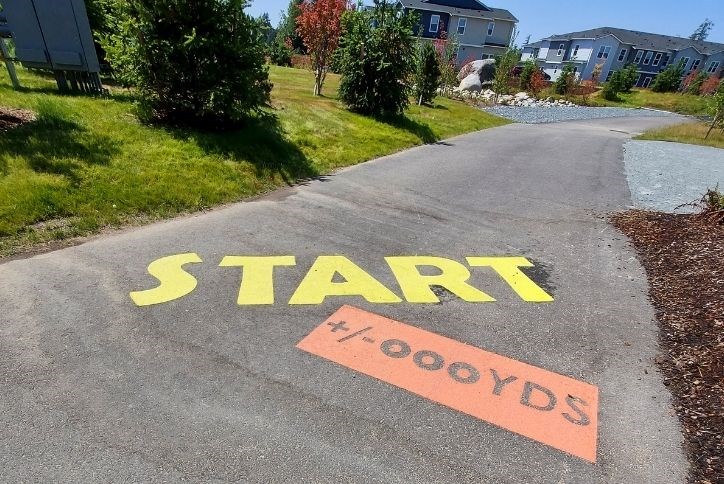 Discover Discovery Park
Recall those glorious days when the sunlight cascaded over treetops on a summer morning. When your first reaction was to run to the garage, grab your bike and pedal as fast as you could down the street. You were on your way to the neighborhood park. Not just any park, but your neighborhood park. These green spaces within our community give us more than fresh grass, growing trees, or even shade. Each morning and each day is an opportunity to get back to basics, find your youthful fervor, and discover unique light up and down the paths which connect your environment to your home.
Discovery Park is that very place. The smells, the scenery, and the design provide so much more than an ordinary park: this is why Tehaleh is that special place.
Making use of our park's event space and future shows.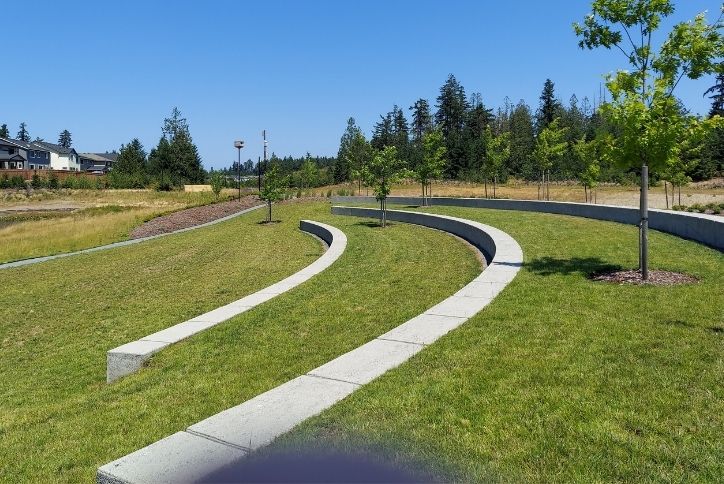 As we're becoming more comfortable and emerging from our socially distanced lives, the events at Discovery Park will bring you back up to speed. The amphitheater will be able to host music and theater. Maybe you wrote a one woman show this past year that you need to workshop in front of an audience before, you know, it becomes a major off-Broadway hit. Or you prefer to sit back and relax to an acoustic set that will be like a mini-Gorge performance.
Even the open field will bring in new events. Reunions, bake sales, dances, art shows, a flea market or fundraiser: these events will be crafted for Tehaleh by Tehaleh. We'll keep you posted and we're excited to bring the community back together.
What will Discovery Park teach us?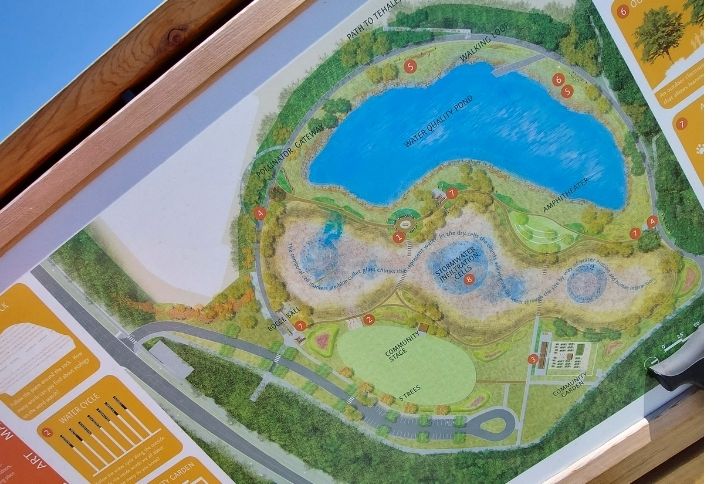 The proximity to Tehaleh Heights Elementary makes Discovery Park the best outdoor educational experience for the young ones. And if the adults haven't thought about cloud formation since the 7th grade then it can also create new learning for us all. At a dinner party you can talk all about how Discovery Park was designed to take on a 100-year-storm event. Or you can carry the knowledge with you – knowing your family and home are safe.
Here are a few questions you'll find answers to when you take a look at the instructional graphics within Discovery Park:
What is S.T.E.A.M? Many of us are familiar with Science, Technology, Engineering, and Mathematics, but what sets this acronym apart is its inclusion of the Arts. Discovery Park brings all us left and right brained folks together to find common ground, inspiration, and the observable natural world together under one umbrella.
What makes a bird house a bird's home versus a temporary spot on a days journey?
How does the storm drainage work?
What are those two big glassy circles?
What are those animal prints? Get a sense of what wildlife in Tehaleh might be like. Bears, raccoons, mountain lions, coyotes, beavers, elk, and others are all running about.
Bat rockets and snags? What exactly are these?
What are bat rockets? Are we in a space race with bats? What's going on…
As you walk around you'll start to notice that some of these bird houses are oddly shaped, somehow different than any others you've seen. They do in fact, look like rockets.
Bat rockets are actually a nesting place for bats. Some of us have fears about bats but they have a similar lifestyle to bees. They're pollinators, they keep mosquitos away, and they're generally a good friend to have in a local ecosystem.
Another unexpected friend are the snags lying about. At first glance you might be wondering who left all these uprooted, dead trees around. But on a leisurely day you can catch a glimpse at all sorts of birds and critters enjoying these snags as a part of their daily travels. Snags are to birds as a garage or storage space is to us humans.
Outdoor class is always a blast.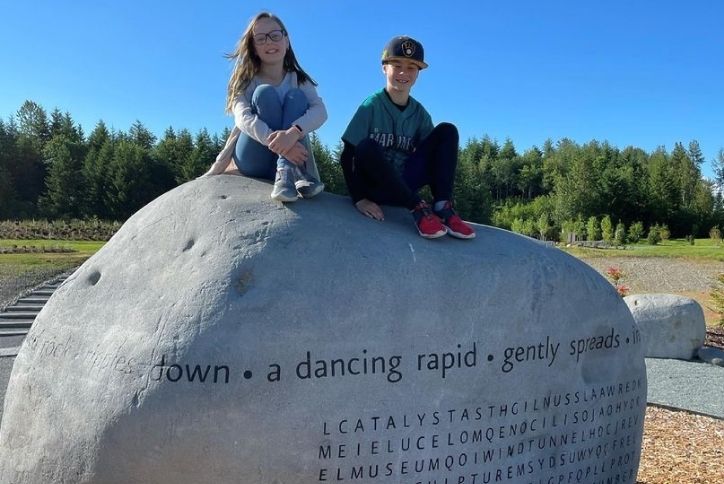 Remember those days in school where the teacher looked outside and said "alright, today's lesson will be outside. It's too nice to stay inside" and it felt like getting a second recess?
Discovery Park has an outdoor classroom for exactly this reason. Encouraging learning is as much about the environment as it is the subject matter. Considering the above learning points, the outdoor classroom can add so much more to a lesson plan and gives everyone fresh air and a bit of sunshine.
Exercise and fun times.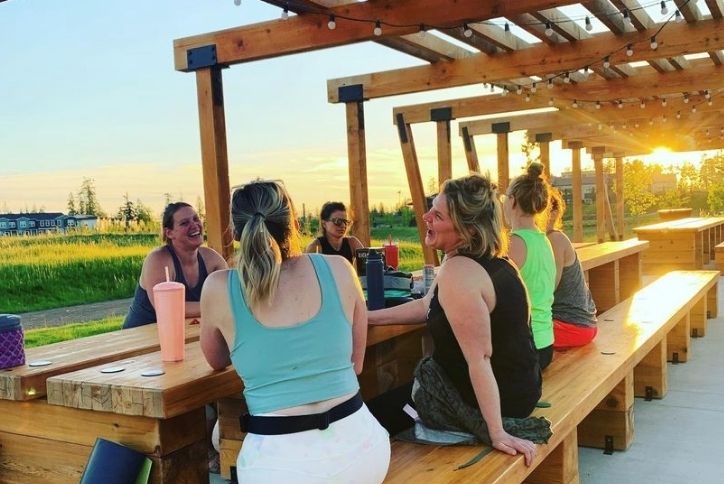 Discovery Park connects every Tehalean to a fantastic loop for all kinds of exercise. Here are a few extra ideas to make the most of it.
Take a jog, go biking, skateboard, rollerblade or go for a stroll. Find the best trail route from your home to Discovery Park and it might just be your new favorite exercise. See if your 100-meter dash compares to the fastest times at the Tokyo Olympics.
Picnic in the park. The original staycation! If only for a few hours, it's a quick getaway. A blanket, a sandwich and a drink from Caffe D'Arte, and a good book will provide everything you need to enjoy a phenomenal afternoon at Discovery Park.
Plenty of seating all around. Some of us love sitting on the grass, others like to have a place to sit upright or lean against, and even more like the universal picnic table to accommodate everyone at the BBQ. Discovery Park has open fields, picnic tables, multi-use platform seating, and even a rock circle. While each has its own unique approach, you can find all sorts of purposes to have a birthday party, book club, after school meeting, or a family picnic. You'll find your favorite place to chill, guaranteed.
Community garden. Looking for a place to practice and learn to build your own garden? The community garden offers a neutral spot to get started. Maybe your pesky tomato plant at home isn't getting enough sun. At the garden it will get to live its best life.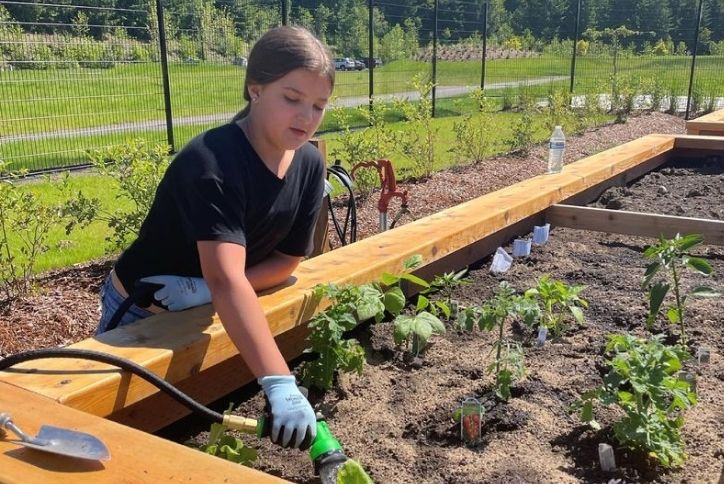 Water is everything.
If this summer's heatwave has proven anything it's that weather can be an unpredictable force, and that we all thrive and depend on water. And lots of it. It's the lifeblood we need to survive, and it cools us off when the temps are beyond belief.
However, when we get too much water or rain it can cause some unexpected problems. The stormwater infiltration cells help control the flow of excessive rain. That means if there's a big weather event like a once in a lifetime rainstorm, Discovery Park's storm drainage system will keep potential flooding at bay.
How to keep Discovery Park in good shape.
Do your part, pack-in and pack-out. When you see a discarded can or bottle or other extraneous trash, pick it up! Accidental littering happens but when you walk by litter you can help keep Discovery Park beautiful.
Does hearing all this make you want Discovery Park to become a part of your home? Let's get in touch and we will show you all the amazing perks (and more parks) Tehaleh has to offer.
Want More Information?
Please click below to contact our team and we will be happy to answer any questions you have!
Contact Us
Categories