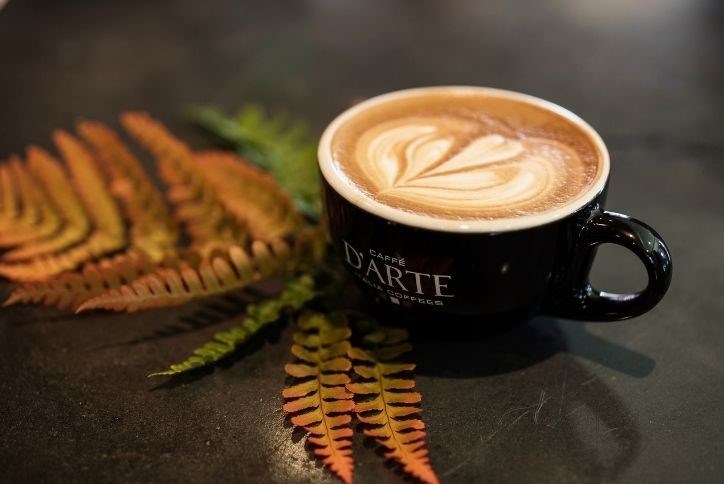 Tehaleh's Local Blend of Community: Get to Know Caffé D'arte!
As fall approaches, one of Tehaleh's treasured staples continues to roll out everybody's favorite daily delights. Caffé D'arte is a central gathering spot to catch up with a neighbor or hop on the WiFi and while the hours away. This is Tehaleh's local café. Your café.
Tehaleh's community passes through The Post in a bustling morning energy. The mountain in the background, the coffee machine grinding (the aroma too!), nearby chitter chatter, and the occasional dog moseying along on that morning walk. All trails lead to Caffé D'arte.
If this all sounds familiar to you and your regular routine, it's highly likely you've already met Laura. Both a Tehaleh Ambassador and stellar barista, she is exactly what the café brings to the community: a kindhearted, warm, and welcoming presence. If you're a regular she's probably memorized your order and is already working on your coffee before you walk in. She's happy to share her own Tehaleh perspective and give you the proper introduction. She also knows what the most popular drinks are!
Try The Tehaleh Cold Brew
The latest coffee trend Laura's noticed is how frequently customers are ordering cold foam. When you want the kick of a strong coffee along with the cold of an iced drink (without the ice), this is the one you'll love. It's heavy cream, a shot of flavor, hand whipped to the ideal consistency, all on top of a cold brew. "The roast we use for our cold brew is a special Tehaleh roast that Caffé D'arte does for us," Laura says. "It's very lovely. And unique."
These little Tehaleh-focused improvements are a notable aspect of the shop. Creating a welcoming environment goes beyond having just the "open" sign.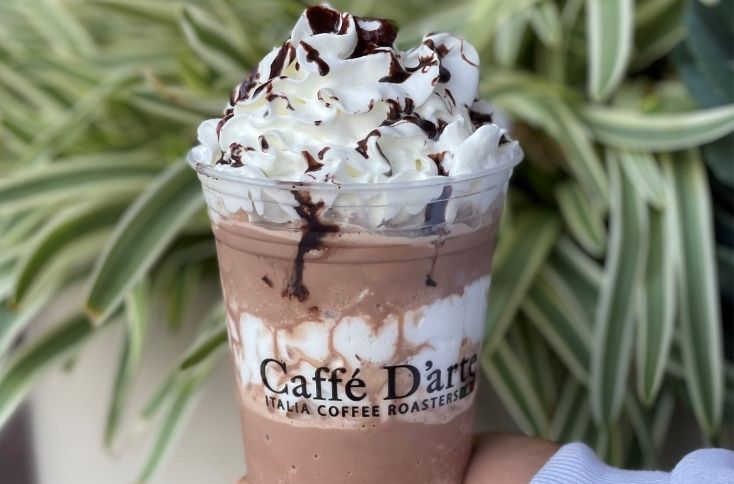 As 2020 and the pandemic trudged on, Caffé D'arte was able to remain open and provided that extra bit of normalcy that many Tehaleh residents were looking for. "We were able to manage the pandemic really well because of this beautiful building. Those lovely long windows? We could serve out of there. Which made a lot of running back and forth for us" Laura says, chuckling. "Business was great."
During the rainy days they had an awning set up. For those who were working from home, this was a comforting escape. A kind of routine that felt like a way for people to stay connected to their community. Or just to escape the house for a quick errand!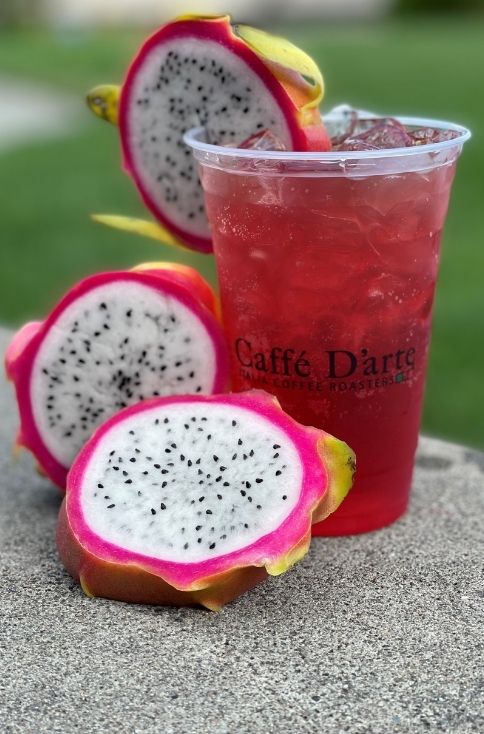 The sense of community lingers in this particular Caffé D'arte. It acts as a meeting place for people looking to find a home in Tehaleh as well as a nice pitstop to take a look and see how Rainier is faring. What better backdrop for a quaint coffee shop?
If you're looking to mix up your usual order, these drinks are constantly being blended, brewed, and enjoyed. And hey, getting a new favorite order can start your day off on the right foot.
Coffee
Salted Caramel Cold Foam Cold Brew
White Chocolate Americano


 Tea
Blackberry Lavender Tea
Strawberry Bollywood Iced Tea


Caffeine Kick
Kid-friendly
Frozen Hot Chocolate
Cotton Candy Frappe


Give yourself an excuse to get out of the house. Grab one of their amazing panini sandwiches too. Explore the menu like it's a new map. Remember, it's your neighborhood café!
If you want Caffé D'arte to be more than just a pitstop and a part of your morning routine, give us a call at 360.889.4252. We'd be more than happy to introduce you to this wonderful community and your new home.
Want More Information?
Please click below to contact our team and we will be happy to answer any questions you have!
Contact Us
Categories