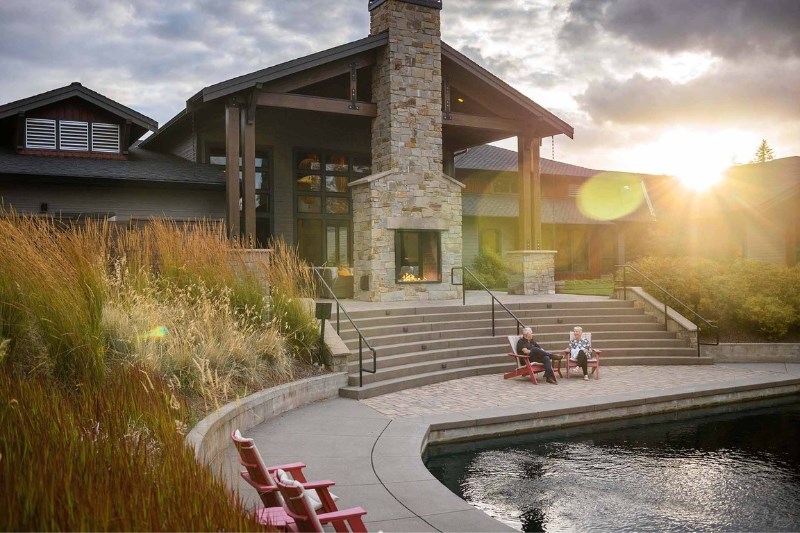 Finding Peace and Independence For The Whole Family at Tehaleh
Bob and Cynthia Breazeale and Bob's mother, Loretta Breazeale, were looking to move from Folsom, CA, to the Pacific Northwest. They were on the hunt to find a 55+ community where they could connect with family, make new friends and maintain an engaging and active lifestyle. When they found Trilogy at Tehaleh and Wesley at Tehaleh, it seemed that everything they all needed – and more – was waiting for them.
"When we trekked across Trilogy at Tehaleh, we read about some of the different clubs: hiking, sea kayaking, mountain climbing and biking – you name it," Cynthia says. "And that had tremendous appeal for us."
Cynthia had always dreamed of living in the Pacific Northwest. With the cooler and wetter climate, it would be a great chance to live among a landscape that offers an entirely different lifestyle than those warm and hot days in the Central Valley of California. There would be endless local adventures available to them in the shadow of Mt. Rainier's glory. "It was around Thanksgiving in 2021 that Bob and I traveled up here specifically to see this community," Cynthia says, "and we sort of fell in love with it. It had just snowed, so it had all that magic."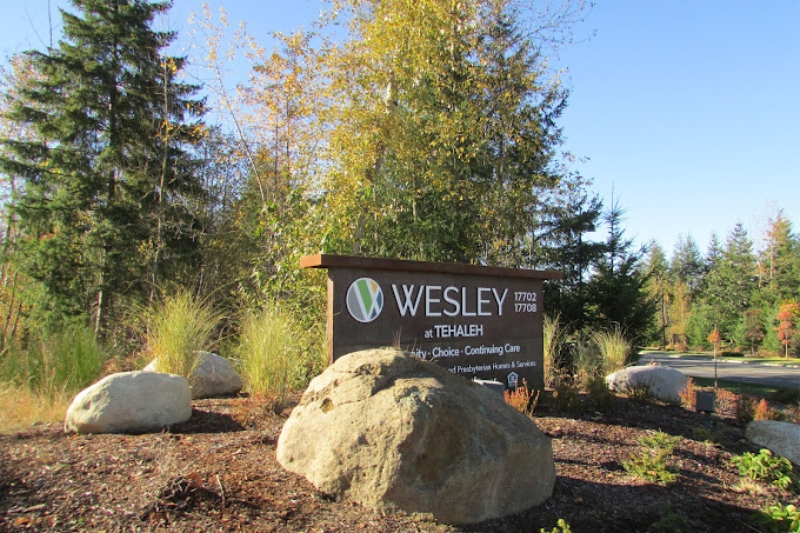 The Wesley Charm.
Bob and Cynthia had an open mind when touring the area and wanted to ensure that Loretta could also find a welcoming community nearby. "As we were heading to the airport, we drove by Wesley. It looked like such a gorgeous place and would be so ideal for Loretta," Cynthia says. "When we returned to California, we looked at that pretty deeply and realized that we were able to line up all the numbers correctly and actually help significantly improve the quality of her lifestyle by having her join Wesley."
Finding the right living accommodations can often be a tricky task. Is the community well-staffed, clean and healthy? Is it close? How's the social environment? For the Breazeales, they were astounded to find that Wesley at Tehaleh would be the perfect fit. It dawned on them that it could create a better dichotomy for all, checking all those essential boxes for a life changing move further north.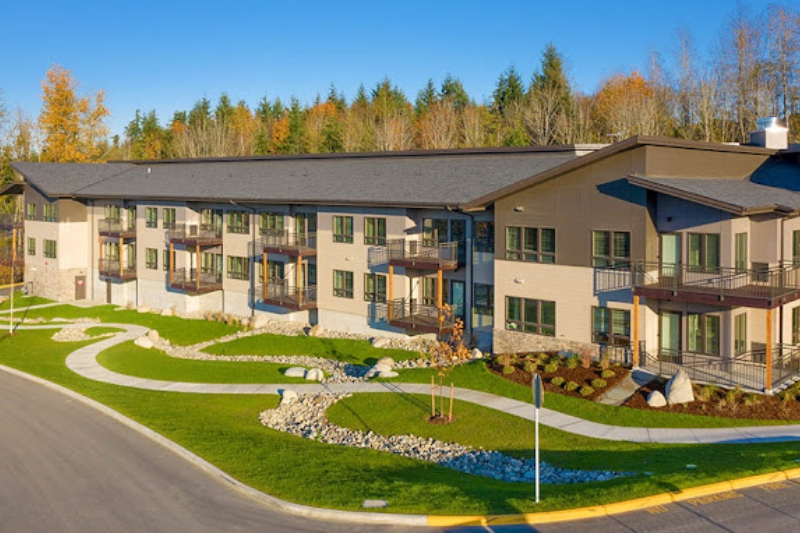 A lifestyle with dignity and respect.
Meeting other folks at Wesley has been an enlightening experience for Loretta. She's met plenty of her neighbors just by asking to have a seat at the same lunch table.
"And oh, my gosh, we have all kinds of people as far as retirees from certain careers," Loretta says. "We have a couple of people that retired from the FAA and lots of schoolteachers. So it's really interesting to talk to the different people to see where they came from, what their lives were and why they moved here."
In one instance, she met a friendly neighbor who was willing to help Loretta with her hip recovery. "Because she was no longer able to use it, she gave me this really, really nice walker," Loretta says. "Everybody's helpful to each other."
Meeting up for a game of bridge, Mexican train dominoes or grabbing a seat at the lunch table has helped to introduce Loretta to a brand-new community. Plus, Wesley's off-campus excursions have given Loretta a view of the endless beauty in Washington State. She's been to Snoqualmie Falls, has attended an opera and is hoping to catch Handel's Messiah in Tacoma soon.
"There are a lot of exercise classes they have in place. And there are movies two or three times a week," Loretta says. "There's enough that you can keep yourself busy. In fact, they're having a cookie sale right now. And I'm supposed to go and work there from four to five."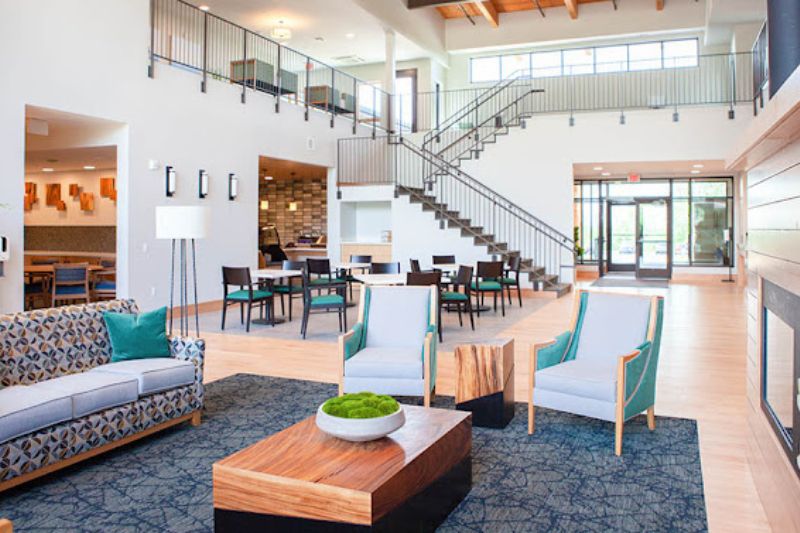 It gives Bob and Cynthia confidence that Loretta can be independent but also receive supportive services to address any health problems that might arise. "I mean, even now, working through any residual things or something that comes up, she's able to invoke physical therapy right there within the location," Bob says. "She's been able to utilize that for the very first time."
Recovering from a recent hip problem, Loretta has been able to get proper physical therapy right at Wesley. The convenience and access to care is built into her schedule. Therapists come in twice a week and go through a series of exercises and stretches focused on Loretta's hip. It's helped Loretta start to bounce back.
Loretta's looking forward to improving so she can join a new slate of activities and exercise that have been introduced at Wesley recently. "I was going to the exercise classes about three times a week," Loretta says. "They had breathing and stretch exercises and equipment circuit exercises. We have a new fitness director; he's here 20 hours a week, so they have added more classes," she says.
A tremendous peace of mind.
Before they moved to Trilogy, Bob and Cynthia would have to be available for Loretta at the drop of a hat. Now, Wesley has helped provide an assurance and confidence that enables them to trust the community and staff.
"It's just really designed for the well-being of the people that live there," Cynthia says. "And it's also designed for those emergency needs that arise. There's a lot of peace of mind that comes with that. It's a lifestyle, too, with a lot of dignity and respect, which is really important."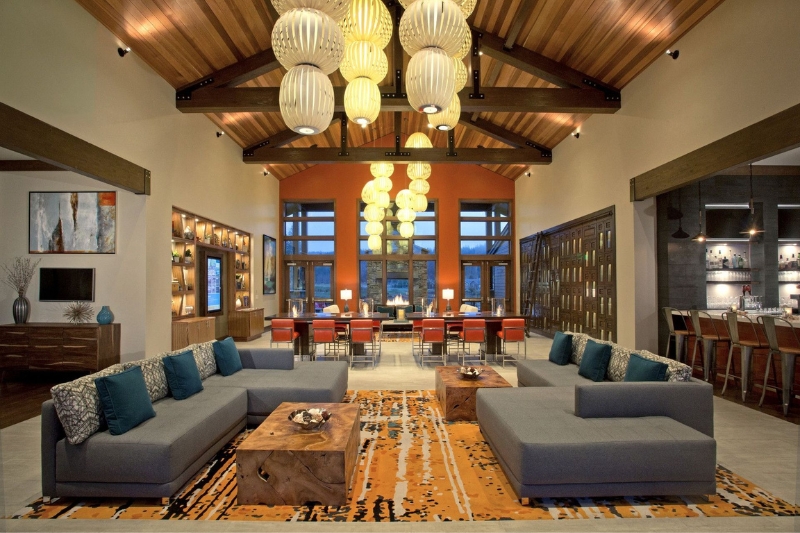 A fresh start in Trilogy.
Moving away from a lifelong home can be a tough climb, especially when your roots with friends and family reach deep into that special place. Back when Bob and Cynthia's kids were growing up in Folsom, much of their friendships were determined by those school time connections. As those friends moved on and their kids set on new paths, a changing neighborhood provided indicators that a new chapter was rolling in. "The next phase was there upon us, or it was already there upon us," Bob says.
Living in the 55+ Trilogy community has been a welcome change for Bob and Cynthia with new friendships that feel right at this stage in their lives. "There are so many things I want to do," Bob says. "Everyone is so open and welcoming. There are so many things going on that it's easy to fold in and feel included – rather quickly."
You might catch them playing pickleball or walking along Tehaleh's trails. Cynthia finds this aspect to be eye-opening as well.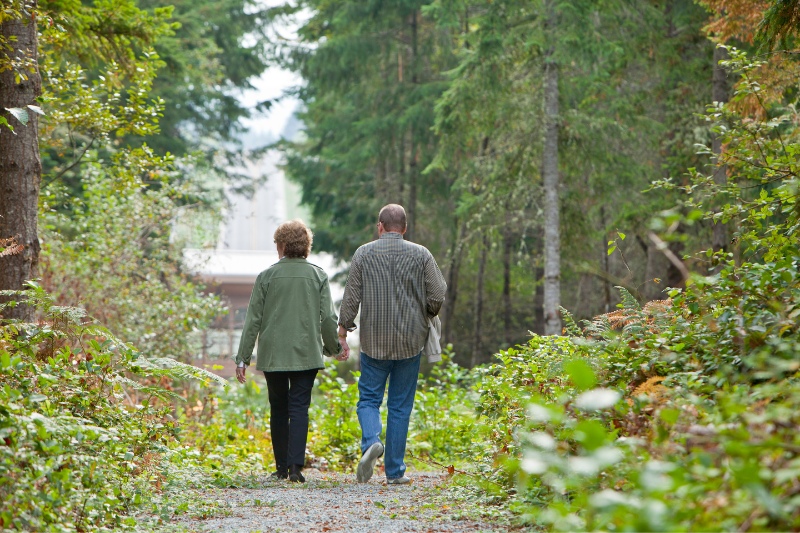 "I've been able to kind of crawl around Washington and just see some fascinating places that I wouldn't even know existed," she says. "So, it's kind of cool being a brand new, fresh outsider. I don't mind using the word 'instant' community because we've been able to develop friendships very quickly with people our own age and our own ability level. And so, we do go out, you know, biking and brunching or hiking – or whatever it is – and have a great time."
The life of Tehaleh.
Not only does living near family provide that central piece for the Breazeale's, but Tehaleh also offers another element that brings the neighborhood together: new families getting their start. Kids growing up in a neighborhood-centric place creates a blossoming community.
"I love hearing kids laugh," Cynthia says. "When we have to walk our dog, at least twice a day we'll walk by The Post and by the elementary school, and we can see and hear that interaction. It's so wonderful because it makes it feel like a complete community. It makes it feel alive."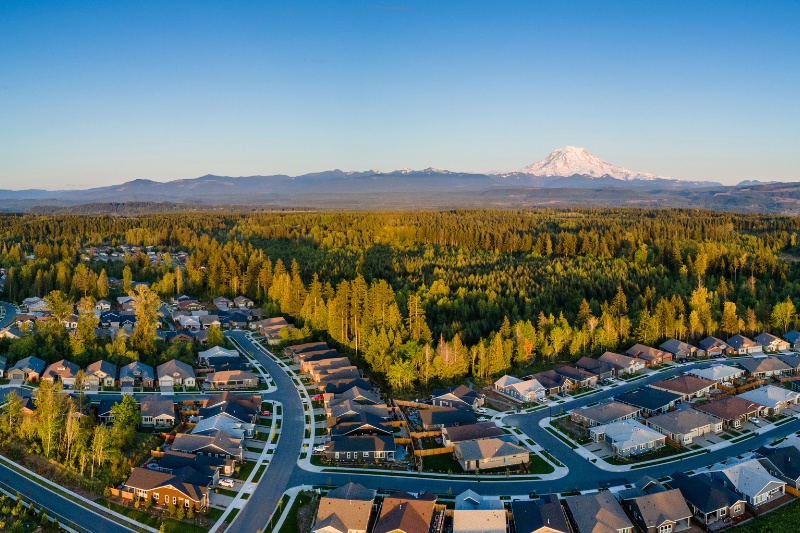 A new welcome home.
If you find yourself wondering if Trilogy or Wesley at Tehaleh would help your family live together in a lovely place with a plethora of amenities, reach out to us and we'll connect you with a Tehaleh Ambassador who will provide their perspective of this new, welcoming community.
Want More Information?
Please click below to contact our team and we will be happy to answer any questions you have!
Contact Us
Categories