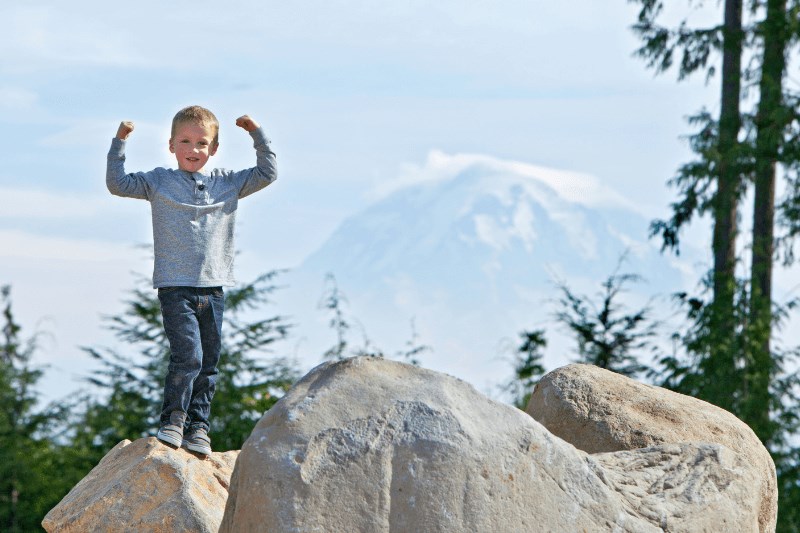 The Park Hop at Tehaleh
The Park Hop is one of the best ways to experience all the green spaces within Tehaleh. What is it exactly? The rules are simple: visit at least 3 parks in a row. You may already do it and not realize it.
Be creative! You can do just about any activity you want. Want to Park Hop with the kids? It's the perfect cure for restlessness and they'll be dog tired by the end of it. Have visitors that want to see around the neighborhood?ct.  What better way than to show them your favorite spots in one fell swoop.
Let's take a look at some loops and activities to get the most out of Tehaleh's parks.
Dog Walk Park Hop.
Get started at Hounds Hollow to get those early energy zoomies out of the way. Throw a ball, play with the other dogs, and when you're ready to head out, take a connector path to Overlook Trail over by Tehaleh Heights Elementary. Drop into Discovery Park to catch a glimpse of the wildlife and check out the new community center. See how the community garden is looking. Loop back toward Inspiration Ridge Loop Trail.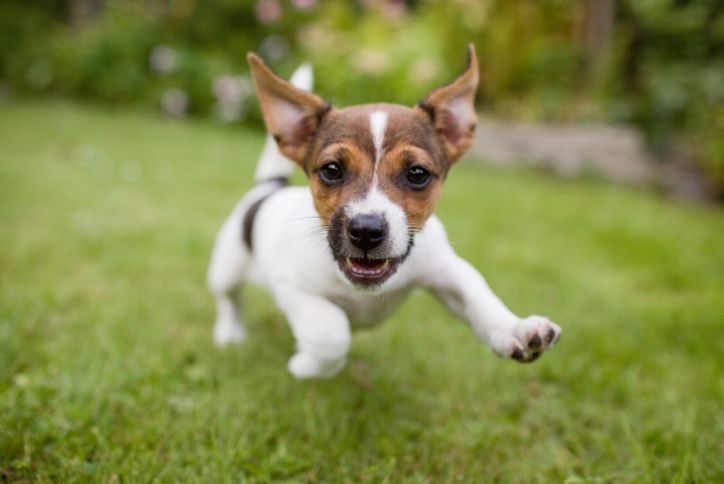 If you're up for it, take the whole loop and visit Big Sky Park. You might wonder, should you do a bocce park hop sometime? An inter-park competition? Your dog nods their head "yes." Head back around the trail to Hounds Hollow for a quick drink of water for the both of you.
Super Awesome Park Hop (how to tire out the kids in a few easy steps)
Start up North at Hawks Landing. Let the kids loose on the playground. Catch up with a neighbor, maybe invite them and their kids along on your Park Hop. Get the whole gang together.
Then walk or bike over to Sprouts Holler. Play ball in the field or if there's a big group, try some freeze tag. Windy enough for a kite? If you can fit it in your go bag…go for it!
Swing by The Post and grab some Caffe D'Arté drinks and snacks. Perfect pit stop.
After the energy burst and taking in the views of Rainier you're ready to wheel over to Reflection Park to check out the birds and butterflies. Have you been keeping a critter count? How many animals have the kids seen already? (Dogs definitely count.)
Meander back toward the North end through Forest Park. Critter count is essential in here. Keep a close ear to listen for any birds, squirrels, and keep an eye to the ground for any slugs. Especially after a rain.
Once you get back to Hawks Landing, the kids get one more chance to let it all out on the playground. If they're looking at the park like it's the third slice of cake at a birthday party…success. They're going to sleep well.


Focus on your favorite activities.
How you travel is entirely up to you. Walking, running, biking, skateboarding, rollerblading, driving, unicycling? Make sure your whole group wants to do the same activity. When everybody wants to play a different sport, find a way to accommodate them all (or do eenie meenie minie mo).
Race competition at each park. Have the grand finale at Discovery Park around the loop!
Future Street Skate for a skateboard competition at The Edge.
Softball, baseball, or kickball game. Have winners pay for lunch.
Pickleball! You can set up at several parks or parking lots. Invite your neighbors to join!
Pickup basketball. Or a game of knockout (aka bump, bumpout, elimination, etc)
Bocce ball on official courts.
Kan Jam, Spikeball, and Corn Hole. Lawn sport athletes deserve a park hop too.
Channel your inner OL Reign or Sounders and get a quick game of soccer in.
Whew…just imagining all that activity…a full day of games out and about can be a lot, but if you choose your top 3 you can get it done in an afternoon! P.S don't forget sunscreen.
The original Park Hop.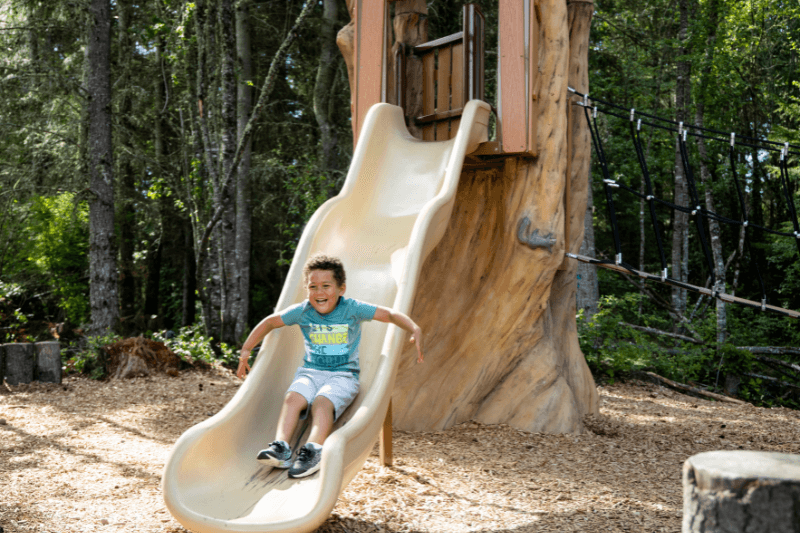 You may be having your first day off in quite some time and you know what? That's your day. Pack up your favorite picnic supplies, sandwiches, snacks, and sodas and head over to your favorite Tehaleh park. Take a load off, relax, and get into a book. Hop to a park the old-fashioned way.
Welcome to Park Hop-ville
 Want to live in a walkable community where park hopping has become a new tradition? Get in touch with us and we'll introduce you to Tehaleh ambassadors who can tell you all about the boundless activities within our welcoming community. See you soon!
Want More Information?
Please click below to contact our team and we will be happy to answer any questions you have!
Contact Us
Categories