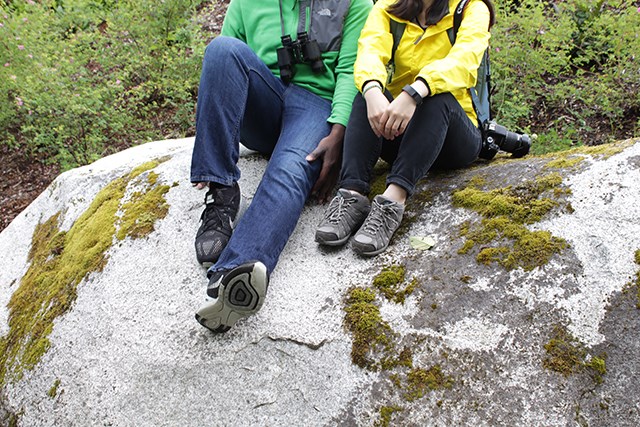 Tehaleh Residents Share Their Favorite Community Hangouts
There are many reasons to love Tehaleh. The trails, The Post, the zip line, a quiet corner in a park. We asked several residents to share their favorite spots.
The Open Space & Trails
"The trails definitely offer a sense of serenity. When I'm running I do my best thinking. When I'm out there, there's just quiet and it's just easy and peaceful." - Gina R.

"Walking the trails for our family is a great activity, it gets us out of the house. It's right out the back door. They get to run free, nobody's telling then to stop or wait. They just have a good place to go. You always feel safe out on the trails, they're well maintained, they're absolutely beautiful. It's an incredible family activity." -Kendra B.


Home
"We have a stunning backyard. We live on a greenbelt and we can see a beautiful park because our patio happens to be raised. We have the stunning view, and it's just gentle and so silent at night." -Laura R.

Parks, Parks, and More parks
"One of our favorite spots is Ponder. It's the pond in Tehaleh, that's where we took our maternity photos for our first born child, so that's really a special spot now." - Leann F.

 "Now that we have the dog park [Hounds Hollow] I've found a new favorite spot. A place that is wonderful for my dog but also a place that is a quiet, comfortable retreat for me as a person." -Marilyn T.
Caffe D'arte
"My favorite spot in the community is sitting on the café back porch and looking at the incredible mountain." - Kendra B.

The Post
"Some of my favorite spots are The Post and the zip line park. Again, somebody mentioned the other day that, coming to The Post, there's a whole group of people that are regulars here. They compared it to Cheers and we're each a different Cheers character." -Bob A.
Culinary Delights at Seven Summits Lodge
"My favorite spot actually is The Mantel. I love it because my husband and I get away and have a date night and we get to meet some of our neighbors. Maybe some people that we wouldn't meet elsewhere, so that's actually been one of my favorite spots." - Gina R.

What's your favorite spot in Tehaleh?
Want More Information?
Please click below to contact our team and we will be happy to answer any questions you have!
Contact Us
Categories