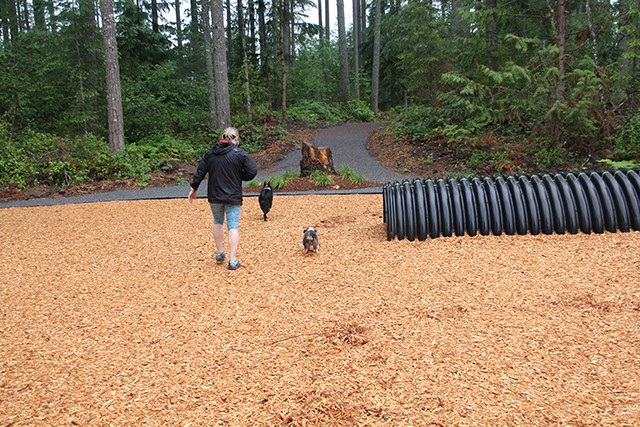 The Ruff Life
Tehaleh has numerous parks throughout the community that give you the opportunity to enjoy the great outdoors. Now, with the opening of Hounds Hollow, your favorite furry friend has their very own park. Hounds Hollow, an enclosed dog park within Forest Park, offers you the opportunity to let your dog run freely.

"I challenge anyone to find a more beautiful dog park," says resident Charlene S. "We have been to many dog parks around the country, and none have held a candle to this one. You feel that you're still in the forest, but your dog gets to roam free and safe alongside you."

Hounds Hollow has an agility course, forested paths, and a large grassy area where dogs can run and play off-leash. Early mornings and right before dark seem to be the most popular times for residents and their dogs to enjoy the park. If you head here regularly, you'll get to meet many of Tehaleh's four-footed residents and their humans.
Want More Information?
Please click below to contact our team and we will be happy to answer any questions you have!
Contact Us
Categories