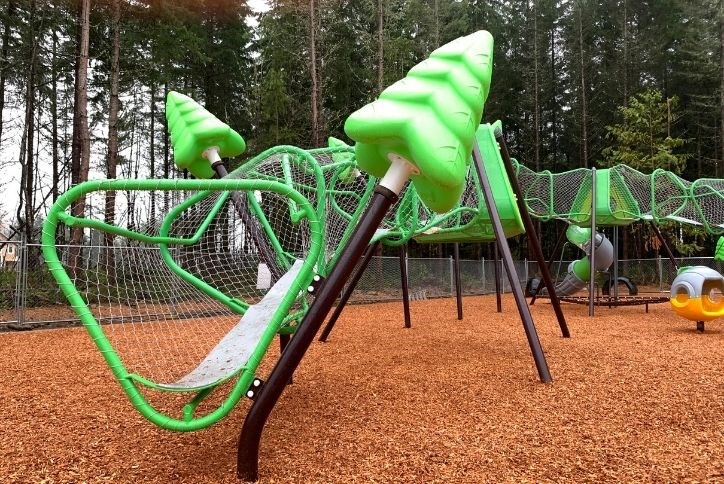 A New Park in the North: Hawks Landing
We can really identify with the kids when we were driving past Hawks Landing. That new playground? How do we not stop? It seems like it's built, looks like a fun time…why can't we go on it? While the construction team was hard at work, it's finally ready for all that energy to let loose.
That's right! Hawks Landing has…landed! And no matter where you live in Tehaleh, this park is an easy hop, skip, and dog walk away. Expect droves of children descending on the playground, springtime picnics popping up on the green space, early morning joggers doing warmups, even birthday parties beneath the pavilion. Admire the crown of trees encircling Hawks Landing. These will provide a bit of shade on the sunny summertime days, making this oasis set in North Tehaleh a great balance for parents to sit back and relax while the kids make use of their recess and after-school energy.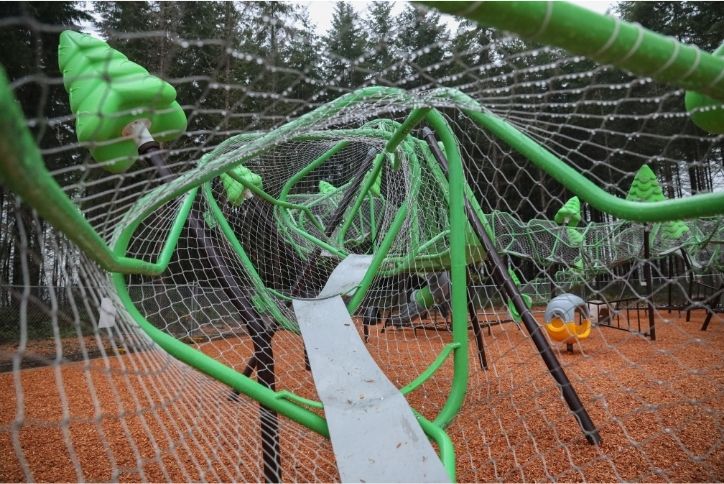 Seahawks fans will feel welcome among the bright green playground and who knows, there might be a future Seahawk running around this "training camp" of sorts. See how long it takes your kids to travel from one side of the tunnel to the other. Slide escape routes onto woodchips create a safe adventure spot for your kids to run about imagining they're astronauts on a spaceship, sailors on a nautical quest, or spelunkers diving through caves. Truly a playground for tag, hide and seek, capture the flag, and good old plain fun. Hawks Landing packs all the best parts into an easily accessible space for all.
Get some work done at the pavilion if you're feeling stuck at home but don't want to travel far. The energy here can be inspiring and clear your mind.
If the big kid excitement is too much for the little ones, another smaller playground right next door can be a gentler option. Plus, the slide is covered because even when it's raining, you want to enjoy the outdoors as much as you can.
We can already see the birthday parties, meetups, and blue-sky afternoons being enjoyed here and we're excited to see how our fellow Tehaleheans make use of this incredible space.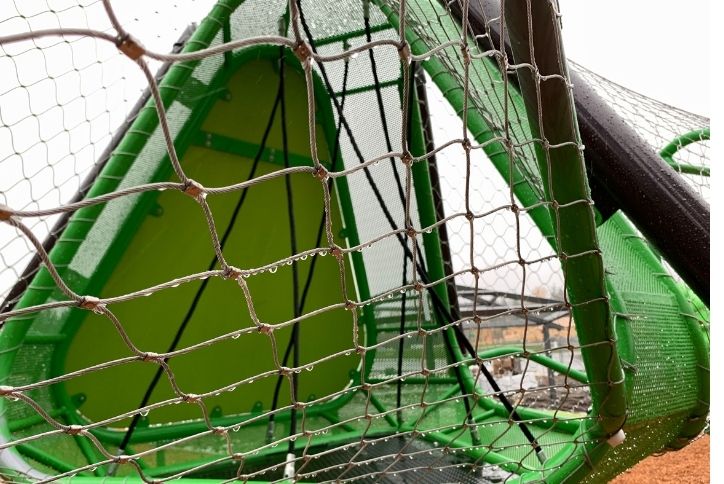 Are you looking for a neighborhood with access to over 30 miles of trails and more than a dozen parks (and growing)? We'd love to hear from you and to introduce you to our favorite part of Washington state. Get in touch today!

Want More Information?
Please click below to contact our team and we will be happy to answer any questions you have!
Contact Us
Categories