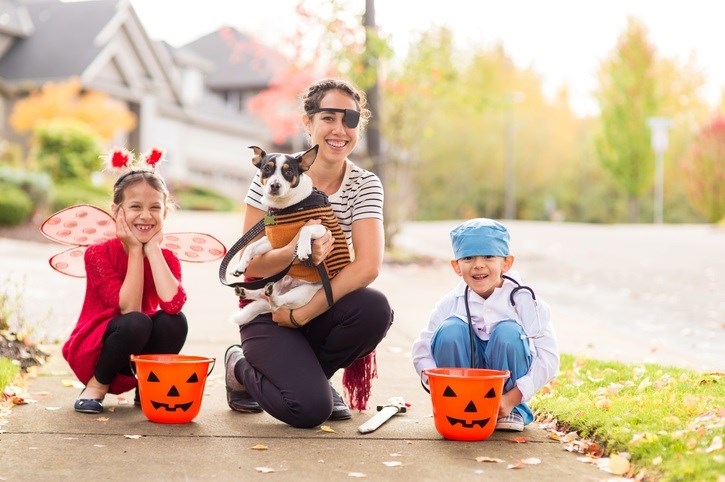 Halloween Comes Alive at Tehaleh
From corn mazes to pumpkin patches, there is plenty of Halloween fun to be had in the South Sound but no one quite does it up like the community at Tehaleh.

"My favorite memory of living in Tehaleh was our first Halloween here. We had just moved in and it took my breath away how everybody decorated their homes, and there were just hoards of children running up and down the streets like we did in the old days. There were even adult treats, and it was awesome." – Liz J.

During this haunted holiday, the streets of Tehaleh are full of children and adults gathering to go door to door set against a backdrop of stunning fall foliage. Whether it's meeting up at The Post as your first "treat" stop or the Teal Pumpkins set out to make sure kids with food allergies enjoy the holiday, Tehaleh comes alive with the creativity of friends and neighbors. Each area gets involved, decorating their homes and passing out treats for all ages. One resident even decorates his house with lights and sets it to music so that it sings. Join in the spooky, good-spirited fun!
Need somewhere to take the kids trick or treating? Come visit Tehaleh! Trick or Treaters are welcome at our Visitor Headquarters, The Post, until 6:00 PM.
Want More Information?
Please click below to contact our team and we will be happy to answer any questions you have!
Contact Us
Categories