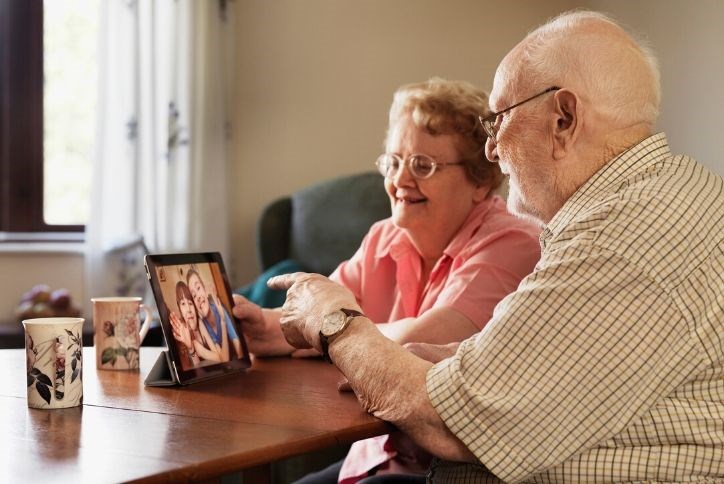 Those who live in Wesley Communities find new ways to stay engaged while staying safe
At the heart of Wesley communities is a focus on the enhancement of older adults' lives through programs that encourage wellness and education.  Staying connected during this stage of life is paramount and a key factor in the programming that Wesley includes for their residents. 
During this pandemic, it was important to develop new ways to maintain that level of connection while remaining safe.  Wesley's ability to pivot in such a non-disruptive way is one of the many reasons Tehaleh welcomes them to our community with open arms.
Wesley will pick groceries up for residents, offers take-out and delivery meals and even provides tablets and smart phones when needed for video calls with family members.  The staff is doing all of this while also taking extra safety precautions by undergoing daily screenings upon arrival at the campuses and employing high frequency deep cleanings of the facilities.
Looking to keep residents active, Wesley has been holding fitness classes designed to allow people to remain physically fit while respecting health and safety guidelines.  Classes are now taking place outside, on balconies and in hallways.  The residents are thrilled to participate in something resembling their much-loved regular fitness classes.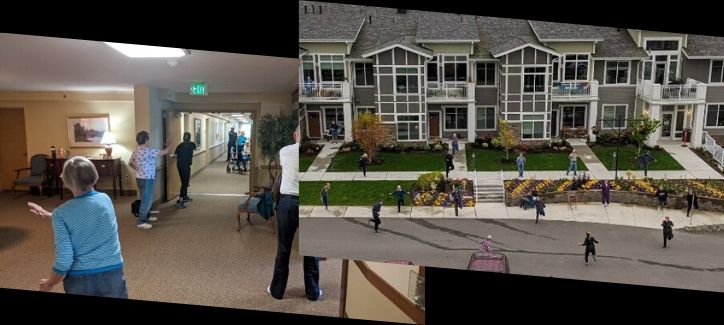 And once their fitness routine are complete, residents have been taking in outdoor concerts (while still practicing social distancing, of course), donning their favorite hats for the Easter hat parade and playing BINGO in their hallways.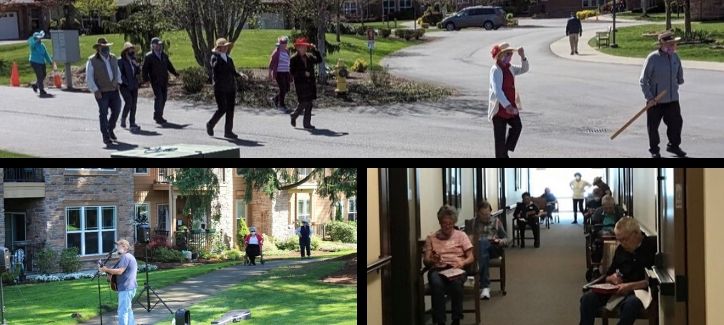 Wesley residents also love to give back!  They've hosted a staff appreciation root beer float pick up party as a thank you for everything that they're doing to keep them connected and safe.  As if that wasn't enough, residents are even making masks to donate to care center staff, home care teams and community staff members. 
Interested in learning more about how you or your loved one can become a part of the Wesley family?  Check out the Wesley information on our website or reach out to our Tehaleh Community Representatives today at 253-205-8019.
Want More Information?
Please click below to contact our team and we will be happy to answer any questions you have!
Contact Us
Categories