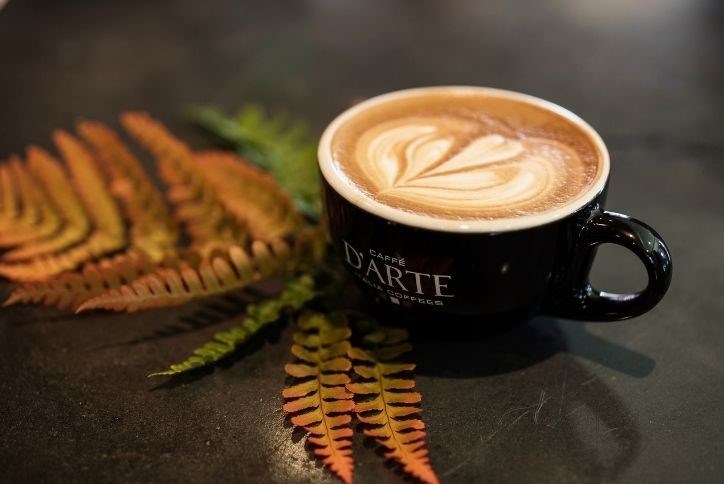 8 Fall Trends That Will Have You Screaming "Pumpkin Spice Latte"
The first sign of fall happens well before the first crisp leaf falls to the ground. The air turns cold, stores start setting out all of their pumpkin spice flavored treats, boots come out of the deep depths of the closet and new seasons of favorite television shows begin. Fall is a great time to transition from the bright and lively décor from summer into a moodier and cozier vibe for fall. The best part is even if you're not into spooky fall décor, there are many ways to integrate fall trends into your home. These 2020 fall trends are sure to get you ready for autumn inside and outside your home!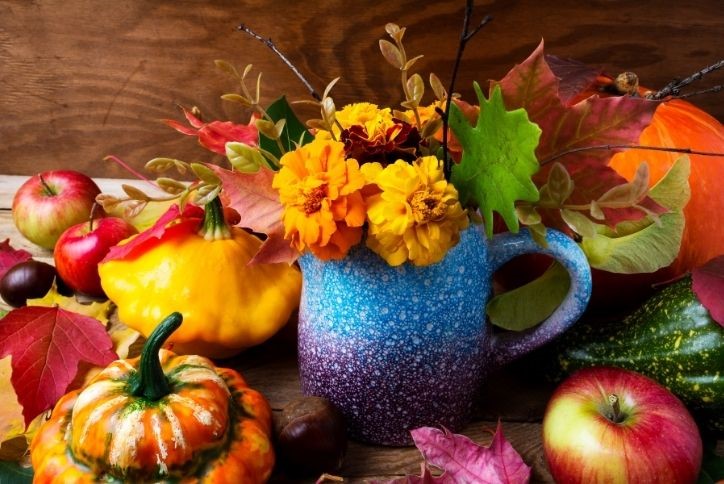 1. Decorate with Fall Leaves
Opt for real leaves and forage just outside your door to create beautiful pieces of decoration throughout your house. Grab a tall glass vase and place branches of leaves inside for a trendy decoration. Lay brightly colored leaves on a large plate to serve as a nest for heirloom pumpkins on display. There are many ways to incorporate real fall foliage into your interior design.
When picking up leaves out of nature, always check them for spiders and bugs who may be tagging along for the ride. If you are worried about the leaves drying and making a mess, consider preserving the leaves in wax, which will help it maintain its color and contain the mess.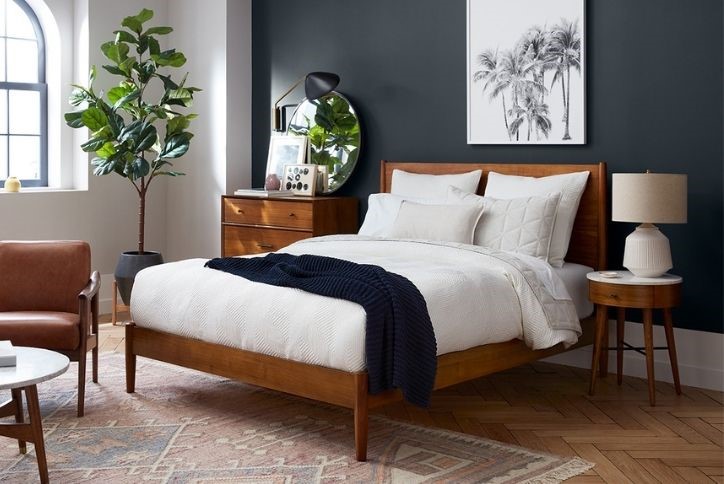 2. Fall Paint Colors
Looking to freshen up your walls with a new paint color? 2020 fall trends include beautiful deep blues, forest greens, and unexpected pops of mauve. Keeping on-trend with 2020 paint colors, this season's colors are a moodier version of their earlier variations. Craving a simple change to your wall colors? Try Silvermist, Snowbound, or Agreeable Gray (which has a near-cult following of designers).
If you're feeling more adventurous, you will love Pewter Green, Cut the Mustard, or Carnelian. Finally, suppose the days getting darker earlier has you feeling a little more moody than usual. In that case, you might love to add some of these dramatic colors to your home. In fact, 2020 fall trends all include a charcoal paint color because of its beautiful and dark addition to a home's look and feel. Consider painting around a fireplace, on an accent wall, or refinishing a piece of furniture in one of these colors.
3. Decorate using your Favorite Fall Flavors
Use fall flavors as your road map for which décor you should add to your home. Naturally, this doesn't mean sprinkling cinnamon all over your house (however, if you want to add some fall scents to your home, check these out!). Instead, use these popular flavors to guide you towards a color palette that screams fall.
Cinnamons, pumpkin, even nutmeg translate to beautiful and rich colors of red, orange, and browns—all fall colors guaranteed to make you feel festive. Also, consider some of the unexpected colors like deep sage, burnt yellow, and purples, adding a unique spin to your decor.
4. Copper Finishes
Metallic finishes are a great way to add some fall aesthetic to your interior design. 2020 fall Trends include the addition of copper finishes to add a unique element to your décor. If you are looking to purchase metal decorations for your fall décor (including things like bowls, candlestick holders, and even chargers for your dining room), look for copper (or coppery) finished items.
This beautiful color will add warmth and class to your already stylish home!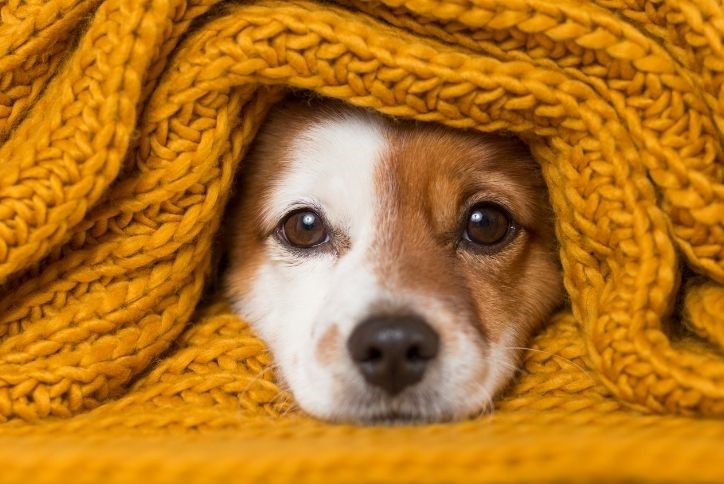 5. Handcrafted Pieces are in
One of the unexpected 2020 fall trends is the growing popularity of homemade pieces being displayed in homes. Let's face it, we all picked up a new hobby at the beginning of quarantine, and now enough time has passed that we might have something to show for it! Drape your freshly knitted blanket over your couch. Add a plant to your hanging macramé plant holder. Find unique ways to showcase your hard work—it's very on-trend right now to display your crafts.
Proudly display what you have created and tell the story of what you learned!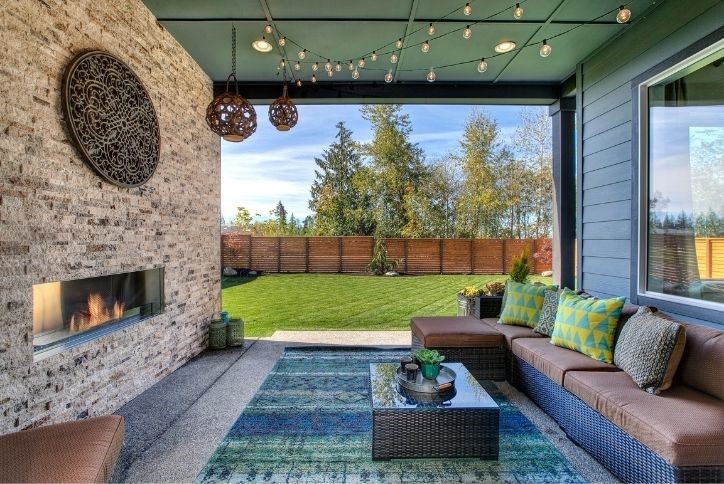 6. Cozier Outdoor Areas
As the weather starts to turn a little more crisp, don't neglect your beautiful outdoor living spaces. This season, decorators are finding ways to use those outdoor areas well into the fall months by making them cozier for cooler evenings. When you add pillows, chunky blankets, and a warm fire to your outdoor living room, you will realize how easy it is to enjoy the space for longer. Since this is such a popular design trend right now, you will find these accessories made with outdoor fabrics designed to withstand the elements.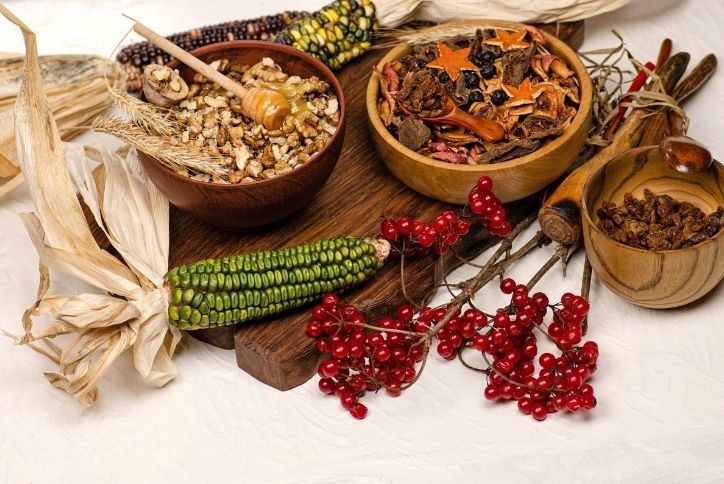 7. Decorate with Things You Find at the Farm
Taking the kids to the pumpkin patch this season? Don't forget to pick up some of the produce to add to your fall décor. Of course, the obvious items like pumpkins can instantly fall-ify your home. Look for more unexpected things like dried wheat (tie a red plaid ribbon around the bunches and display in a glass cloche for instantly refined fall décor). Pick up apples, jars, tins, and dried corn. When you add them to your table decoration, you will find that they bring the perfect fall and rustic mix.
8. Texture
Finally, if you would like to transition into fall while adding warmth and comfort to your home, the easiest thing to do is add chunky texture to your accents. These textures will take your home out of summer and drop you right into fall, whether a thick knitted blanket, flannel pillows, or plaid rug. These textures serve a dual purpose, along with making your home look cozy and beautiful, it will also provide warmth on colder days.
After a beautiful summer here in the PNW, the transition into fall doesn't feel too hard. To make sure you and your home are ready to celebrate the season, consider adding these touches to your home décor for instant fall vibes.
Still looking for a home to decorate? Tehaleh's eight homebuilders are still busily constructing brand new homes in Edmund's Park with a great array of designs. Be sure to check out homes currently available or follow us on Instagram and Facebook for up-to-date information about what's happening in Washington's best-selling new home community!
Want More Information?
Please click below to contact our team and we will be happy to answer any questions you have!
Contact Us
Categories