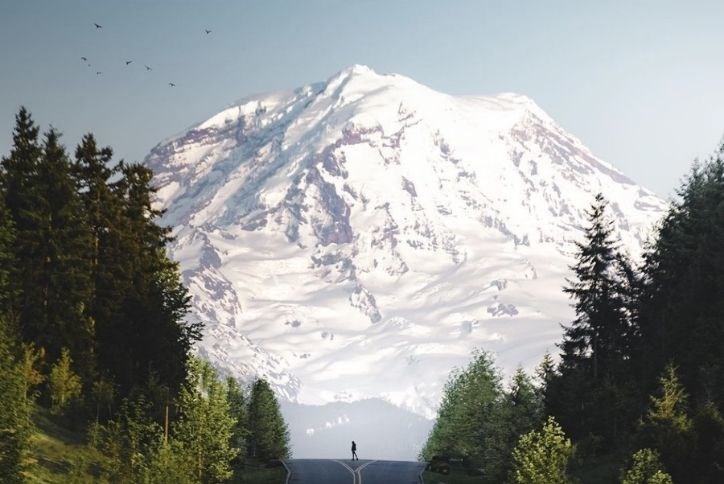 Snowed In: Mount Rainier's Best Winter Activities
The Mountain. Rainier. Tacoma. Tahoma. Our nearby mountain covers its crags in layer upon layer of snow and ice to show us how serious it is about winter. How about us? Instead of snow and ice we're in wool blankets, a mountain of warmth. They say opposites attract, except Rainier probably won't move and you've been meaning to give snowshoeing a real "go"…so it looks like you know where your winter will be: spending adventure time around Mount Rainier.
Let's grab that cartop carrier, fill it with the winter goods, and escape the confines of our indoor dimensions.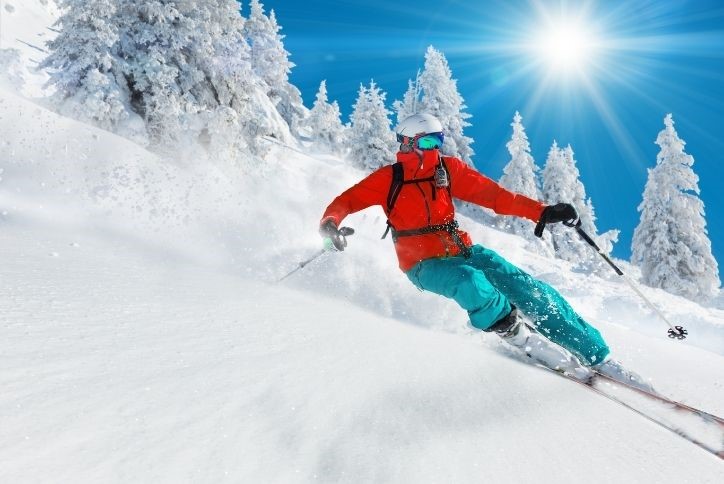 Hit the Slopes: Skiing and Snowboarding at Mount Rainier.
You may be a backcountry enthusiast with avalanche training under your belt or you're thinking about your favorite ski resort, loving the sound those finely groomed trails make when you carve over them first thing in the morning. To each their own (and plenty are both).
Since lift passes are in high-demand this year due to crowd restrictions you may see more and more of your friends posting on Instagram about their backcountry voyages. Hiking up a mountain to slide down? It seems old fashioned to some but to those others who want to include a hike and a climb in their voyage, be sure you're prepared. It's a more complicated setup than sledding down that bunny slope, so take a look here to see what's best to pack. (https://www.backcountry.com/explore/picking-the-right-ski-touring-pack)
And hey, if you're itching to get a lift pass at a resort like the rest of us…well, you may want to play hooky during the week to get your fix. These two resorts are low on weekend passes but you might get lucky!
These two resorts are within daytrip limits. While you may yearn for the buzzing excitement and conversation of the lodge, you may find solace in those solo-bombs down "Main Street", cruising down the familiar slopes.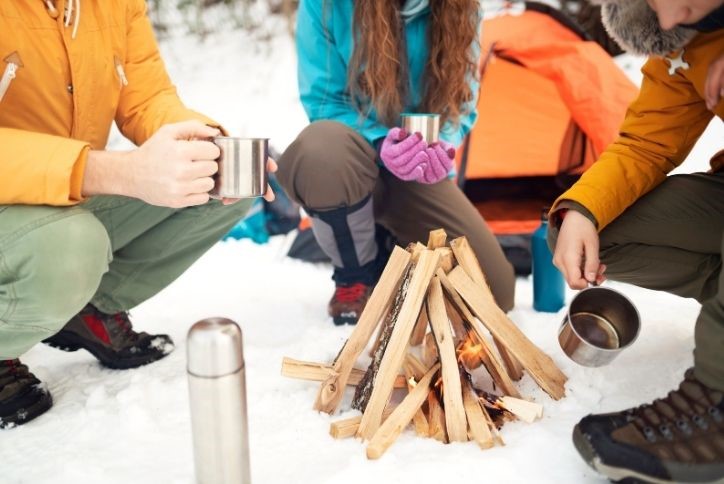 Winter Camping in Mount Rainier.
Winter camping is for the bold. Have you ever unpacked at the campsite and you realize you had forgotten something so essential that the trip nearly gets derailed (the propane tank)?
In the summer it's easy to swing by a local store, buy what you need and then mosey along back to camp without a worry. In the winter you're less likely to be around those resources. Especially THIS winter. In order to stay on top of it, here's a link to a helpful guide so you'll be sure to succeed. (https://www.rei.com/learn/expert-advice/winter-camping)
While it's a completely different experience than your run-of-the-mill summer camping excursions, you'll find a certain strength and discipline in winter camping.
The conditions ensure there are less people, so if you're a solitary traveler and the sounds of the campers next door tend to bother you, you may love the new winter surroundings.
If you suffer from bearanoia (fear of bears), all you have to worry about in the winter is Bigfoot himself. We hear he's more of a hermit than you've been.
You may even find that you're more of a yurt or hut camper in the winter and hey, we don't blame you. Unfortunately those digs are harder to find these days. However you might try your luck on http://hipcamp.com to see what's available when you're looking.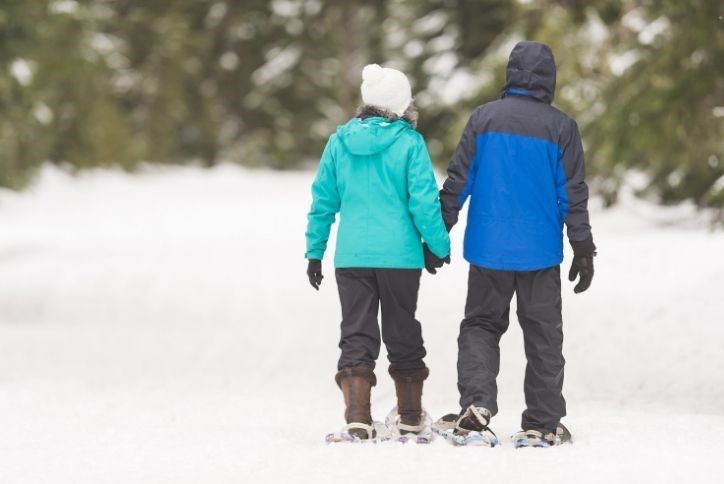 Cross country skiing and snowshoeing.
For those avid cardio folk there's a chance you may want to visit your favorite hiking trails on cross-country skis or snowshoes. You'll want to double check to make sure you'll be able to navigate those trails, especially the narrower ones.
Try a segment of the Wonderland Trail in Longmire. This spot has several trails.
https://www.nps.gov/mora/planyourvisit/upload/Longmire-Winter-Trails-Jul-17.pdf
The Mount Tahoma Trails Association has continued to groom trails as well as making sure bathrooms are still open. Check out the North and South District trail maps here:
https://skimtta.org/maps-and-directions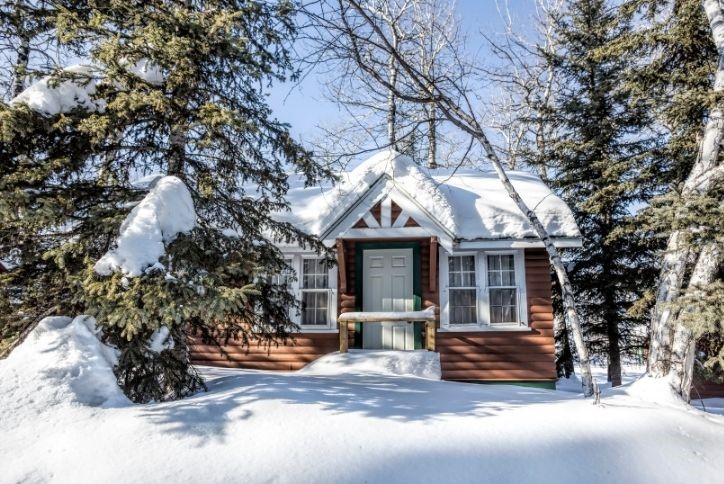 Find the ideal PNW cabin rental.
Renting out a cabin in the woods is always recommended (except if you're in a horror movie). It's the pricier option if you're comparing it to camping, but when you're looking for the basic amenities to get out and away all you really need is an excuse. A cabin is a great excuse.
Big windows and a fireplace for reading and playing games? A house with foosball and ping pong tables for the kids and a big kitchen and storage for space all week? Something more remote where you can hop out the door on snowshoes or skis for a quiet getaway? Truly, there's something for all.
Take a look at Airbnb or VRBO and you're likely to find the perfect winter cabin to rent. Figure out exactly what you're looking for and seek it out!
Do a little bit of every winter sport at the Sno Parks.
When you're looking for a great spot to cross country ski, snowshoe, sled, or even snowmobile you'll appreciate the Sno Parks around Mt. Rainier. Or if you're really into it, dog mushing. Day passes are $20. Seasonal passes are only twice as much but vary based on need. Check out permitting details here. (https://epermits.parks.wa.gov/Store/SNO/SnoChoice.aspx)
Scenic drives to Paradise.
What?! Who likes driving in the ice and snow? Well, not everybody. Especially if you've ever white knuckled your way through a blizzard. If you're heading to the mountains, keep snow chains with you. Chains may not get you out of the snow but they will help prevent you from losing control in those iffy conditions.
That being said: in ideal conditions, perfect blue sky winter day with no chance of rain or snow, driving in the snowy mountains can be a perfect way to break away. Pop on some good music or a podcast and head on up to see the stunning wintry views.
Maybe a daylong voyage is all you need. And if the cold winter activities don't seem like they're in the cards, at least a few stunning vistas will get you to that appreciative calm you need.
Check out this link: https://www.nps.gov/mora/planyourvisit/winter-travel.ht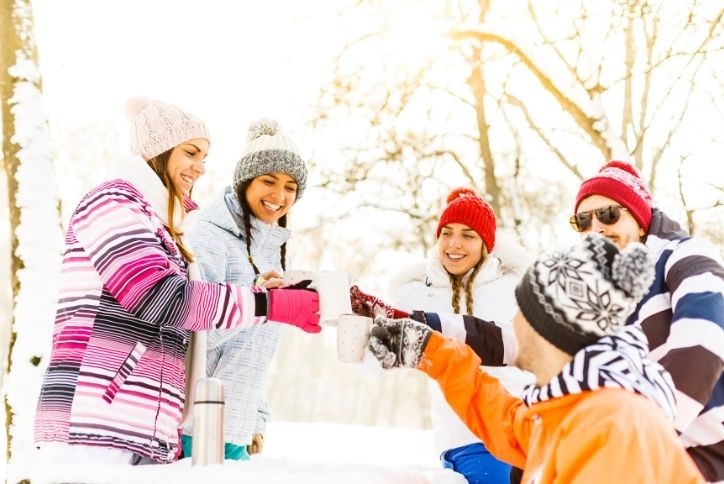 Icing on the cake.
Winter activity gets your blood pumping, eases the grey days, and resets your stress levels when you need it most. You could do all of the above and before you know it you're snowboarding down a slushy mountain in a tee shirt. It's like Punxsutawney Phil, but your hiking boots are ready to go: no more long winter shadow.
Come back home refreshed and remind yourself that no matter what, vacation is under an hour away.
Want More Information?
Please click below to contact our team and we will be happy to answer any questions you have!
Contact Us
Categories