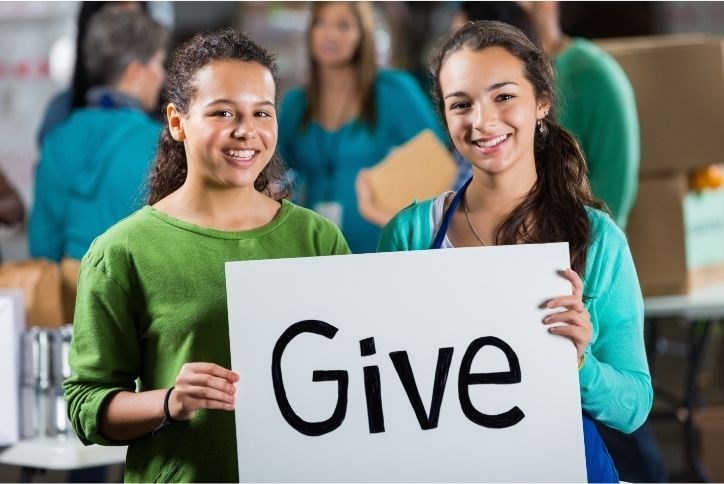 Good Neighbors: Giving Back To The Bonney Lake Food Bank
Have you been looking to make a positive impact on your community? Not sure where to start? Earlier this year the Bonney Lake Food Bank and Sumner Community Food Bank joined forces. Their efforts to take on food insecurity, child hunger, and a pandemic's toll on the region would combine.
The two food banks' board members felt it would be impactful to stack their resources in a way that would not only tighten the bonds between the two organizations, but together be better able to address the challenges brought on by COVID-19.
Better together.
Tehaleh residents know the strength a community can provide. In fact, community is what drew us to Tehaleh in the first place. What better way to boost a brand-new food pantry called "The Market." It's designed to bring the comfortable atmosphere of a local grocery store, welcoming a more dignified experience. This includes supplying plentiful options for patrons.
1. As you're preparing your donation run, consider the most needed items. Think canned proteins, soups, fruits and vegetables. You might have these on hand in your very own pantry. But you can also keep this in mind as you're heading on your regular grocery shopping runs.
2. Go beyond the food essentials and get what the Bonney Lake Food Bank categorizes as "Basically Needed." These are things like diapers, wipes, baby food, personal care, hygiene products, etc. This includes crisis support services as well. Tents, air mattresses, sleeping bags, cookware and stoves – these are life savers. Consider the outdoor gear you have stowed away that may give somebody the immediate and critical support they need.
Lend a helping Tehaleh hand.
Now that we've arrived in giving season, how can we help those of us who have fallen on hard times? What strides can we make to support one another?
1. Donate directly to the cause. Whether that's cash, check, or an online donation your gift will help keep the organization stay fueled up and ready to go. They need to keep the lights on, pay staff, and be able to go buy the food/supplies that are not met with donations. Interestingly enough, they even accept cryptocurrency in certain cases. What you're willing to give in assistance, these food banks are able to meet you there.
2. Pet supplies too! We've all bought several types of food for our dogs or cats. It's not that your pet is picky, that kibble may not be the right fit. Maybe you just got a new family pet and have to go through the trials of finding the right food, so you test a couple different bags. No luck? No need to throw it away. Donate to the food bank!
3. Organize, organize, organize. Talk to your neighbors, trivia crew, book club, church, kickball or hockey team…put that extra bit of purpose in your immediate community. That could look like a weekly donation drive (collect all the food and supplies, then drop it off at the food bank.) Easy peasy. Doing good goes a long way.
4. Bring it up at a weekly company meeting. You or your boss might be looking to support local organizations. When you can find a way to get your coworkers and CEO to join together on a common cause outside of business hours, that connection can develop a workplace and strengthen ties. Suggest matching donations or a monthlong fundraiser. Hey, even keep it competitive with a donation-based sports bracket.
5. Family time is more important than screen time. Set a time on the weekend to make sandwiches, pack up snacks, or go grocery shopping for the essentials. While it may not be exactly what they planned for on a Saturday, your kids will gain a bit of value and insight into what makes your family a part of the overall community.
Giving season isn't just a foundation: it is year round.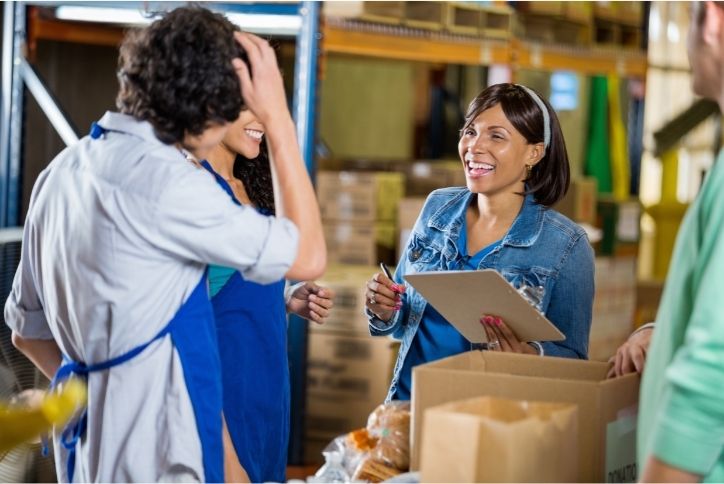 While it's great to send a few donations every holiday season, there is an incredible need for year-round support. Whether that be food and supply donations, money contributions, volunteer hours, or spreading the word – the most important aspect of this is to do what you know is right.
To draw a comparison: we all know that we should drink more water, take our vitamins, eat healthy, and get the exercise we desire. When we get up and do the right thing, we're more likely to wake up the next day and do more good. So today is the day to brainstorm, get started and make a difference in your community. Bonney Lake and Sumner depend on it.
If you're looking for a warm-hearted and welcoming neighborhood, then you ought to visit Tehaleh. Reach out to us and we'll get you situated with one of Tehaleh's finest ambassadors.

Want More Information?
Please click below to contact our team and we will be happy to answer any questions you have!
Contact Us
Categories