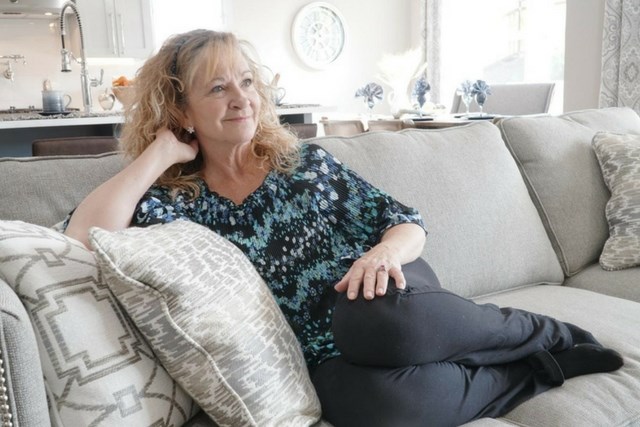 A Brighter Winter
A Brighter Winter in Tehaleh 
Winter has settled in at Tehaleh and though the days are darker, we have a few seasonal makeover tips to maximize your days and turn your home into a haven of light, warmth, and cheer.
Get outside
First off, and we know it's not a decorating tip, but warming your heart through winter is as necessary as warming the house. The best way to embrace the winter season is to enjoy the daylight hours, meandering through our 30+ miles of trails, exploring 13 unique parks, and by taking in the awe-inspiring view of Mt. Rainier, by the fire pit, with a latte from Caffé D'arte at The Post. Soak it up, warm your
bones, and bring that positive energy back home with you.
Rearrange the furniture
Bring light to places people most love to gather by arranging your furniture to face prominent sources of light. Gather chairs and sofas around the fireplace, or nestle a loveseat under the window. Tehaleh homebuilders, Noffke Homes and Brookstone Homes have incorporated extra windows and large-scale sliding doors to flood living spaces with light. MainVue Homes has created outdoor living spaces with built-in fireplaces that come standard. Thoughtful choices by the builders mentioned above, as well as Lennar,  Richmond American and the active adult neighborhood, Trilogy® at Tehaleh®, make it even easier to enjoy the outdoors, through every season.
Lighten up your color palette and fabrics
When it comes to winter decorating, maximize the natural light with classic winter-whites in wispy fabrics. Soft, light shades of white and cream lend an ethereal, lit-from-within touch to the home. Try
soft sheers for the windows, a fluffy white duvet, and bright pillows, which welcome light into the home while making it feel bright and cozy.
Mirrors
Placing mirrors opposite windows doubles the light that naturally streams in and reflects it throughout the home. For easy, unexpected ways to incorporate mirrors, consider lining the backs of bookshelves or hanging several smaller mirrors in a picture gallery. Filling your home with metallic finishes, including lamps and shiny hardware such as knobs and handles will also help to subtly reflect the light.
Candles
Candles lend a warm and cozy glow to a room as a centerpiece on a table or mantel. Place them in a corner or up on a shelf—you can move these gentle bits of light to just about anywhere in the home. For
those will little ones running around, flameless candles are hazard-free, cord-free, and when placed on a mirrored base, can further reflect the light.
Greenery
There's nothing like a hearty houseplant or fresh sprig of greenery to make a room come alive. The natural colors invite memories of spring through drab winter days, reviving the senses. Try a tree that
thrives in indirect sunlight or place a few boughs in a vase or on a side table.
Full Spectrum LED's
These are not your standard LED bulbs – full spectrum bulbs mimic natural sunlight better than regular bulbs, and they come in nearly every size, shape, and style. These LEDs can help to keep you energized during the day and more relaxed at night.
Small decorating touches and some outdoor activities can help you enjoy this winter season to the fullest, in Tehaleh. Start your new home search today by visiting our Homefinder.
Want More Information?
Please click below to contact our team and we will be happy to answer any questions you have!
Contact Us
Categories