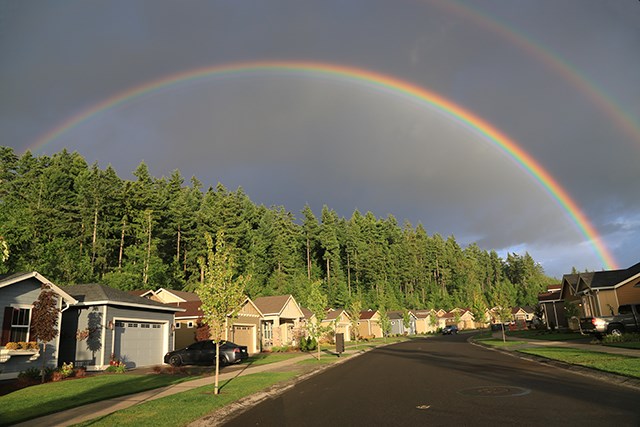 Tehaleh = Value for Outpriced Buyers
Outpriced Seattle homebuyers have been gravitating south as home prices continue to rise. According to Fox Business and Redfin, Tacoma is the nation's hottest real estate market, making Tehaleh an ideal solution for clients craving affordability, large square footage and access to nature.
Tucked away in the forest, a short distance from downtown Tacoma, Tehaleh is the ideal bedroom community with nine homebuilders and a variety of home plans – offering your priced out clients the vibrant and affordable neighborhood they've been looking for.
Whether your clients need to upsize, downsize, have a desire for a contemporary home or craftsman, Tehaleh has thought of everything ­– with homes for all life stages. Looking for features like walk-in butler pantries, flex rooms, and outdoor living spaces? We have that covered. Perhaps your clients would like to go to the next level with chef-inspired kitchens and private mother-in-law suites? We've got those, too.
Take a scenic drive through the community and wow your clients with the stunning natural setting and bustling neighborhoods. With 13 parks, over 30 miles of interconnected trails and a robust sense of community, buyers will appreciate the amenities and affordability that are found here. Once they discover the advantages of living in Tehaleh, their shopping days could be over and your referrals will be coming soon!
If your clients need more personal information about life in Tehaleh, please contact Willow Flint, Marketing Coordinator and Broker Advocate for Tehaleh, at (253) 205.8190. Describe the family orientation and lifestyle of your clients and Willow will set them up with the Ambassador that can relate to them.
Want More Information?
Please click below to contact our team and we will be happy to answer any questions you have!
Contact Us
Categories