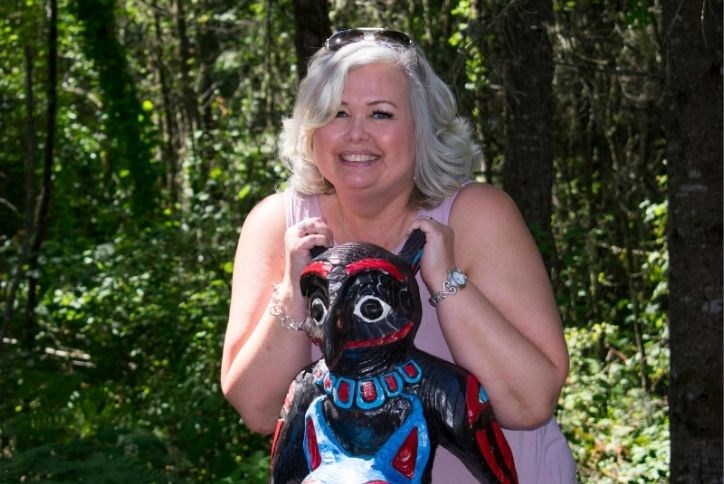 Meet Tehaleh's Park Visionary
It's easy to take the beautiful parks in Tehaleh for granted. We know they create a fun place for kids to play. Parents enjoy having a beautiful space to get away while remaining close to home. We know that parks encourage physical activity, which in turn promotes a healthy lifestyle, not to mention that perfectly planned parks can elevate our property values. In Tehaleh who decides, what park goes where, what it is going to look like, and how it will benefit the community? Meet Tammy Braun.
For the past ten years, Tammy has played an integral part in making sure there is a combination of Newland vision and creativity represented in the parks and landscaping in Tehaleh.  As Construction Manager, Tammy spends about 35 – 40 percent of her time creating the amazing landscaping and the inviting parks that help make Tehaleh home to everyone who lives here.
It's not easy building parks; it takes significant research, collaboration with partners, and knowledge of the area to build a park that may span generations.  For starters, Tammy emphasizes the importance of determining the natural elements of the land – any wetland areas, types and density of the forest and existing topography.  Tammy works with civil engineers to determine soil conditions, grades and utilities required for the park, incorporating water, sewer and storm systems.  In the process they also account for all the dirt – Tehaleh does not export dirt from the park sites.  Finally, the vision considers the demographics of the surrounding plats, as well as data provided by Newland's marketing team to help shape actual park programming.  Will there be swings?  Climbing structures?  Games?  Open spaces, gathering spaces, and trails?  No element is taken for granted in the complexity of planning, collaboration, coordination and construction! 
When asked if being a woman in construction management as well as the Tehaleh Park Creator has helped or hindered her in this profession, Tammy reflects on her years as a mother of four boys. She said most of her favorite memories were in parks with her sports-involved boys as they grew up. She knows firsthand how important parks can be for the well-being of kids, a comfort for parents, and the feeling of contentment that comes with being surrounded by beauty. Tammy takes the creation and development of the parks seriously and is determined to make the parks in Tehaleh a fun, peaceful, and serene place for our homeowners to reflect on as one their fondest memories.
Thank you, Tammy!
Want More Information?
Please click below to contact our team and we will be happy to answer any questions you have!
Contact Us
Categories