Working from home (WFH) is bringing a newsworthy moment our way
While many are looking to work from home, Tehaleh is looking to build yours.
An article in the Tacoma News Tribune spoke with a few familiar Tehaleh friends about the housing market in Pierce County. First time home buyers are taking a step away from city life to start afresh in a quieter neck of the woods. The cause? It's a combination of several factors, but the article touched on a couple key points: the extremely expensive housing market in cities like Seattle; and the fact that employers are beginning to warm up to remote, work from home (WFH) opportunities.
More fresh faces are finding their way to Tehaleh's beauty.
You heard it here first: millennials have eaten all the avocado toast in Seattle and are descending on Pierce County buying up property in droves!
…or maybe it's that the housing market in Pierce County is more affordable. Now that young couples are able to build a future that's not necessarily reliant on city proximity, there's a real possibility that home ownership is attainable. For a lot of renters this is a big victory.
Being able to use an extra room as an office can alleviate the many headaches of a commute. That extra hour in the morning can be put to other uses like exercising, taking the dog out, or sleeping in a little longer and waking up ready to jump right into work. Being able to get started without having to join the rush hour crowd is a big perk too. No more coffee mugs sliding off the roof of your car. You can even grab a coffee at Caffe D'Arte and head out on a long neighborhood walk before clocking in.
What it all comes down to is most people just can't afford to buy homes in cities like they used to. It's definitely possible to find a condo or townhouse to call your own but it's limited and very competitive. Add in a yard and a patio that can fit more than 10 people? The options keep narrowing. And if people are planning on having kids, the access to green spaces and natural beauty seems like a no brainer. Young couples are looking to the future and it's looking like Tehaleh is the place to be.
While millennials get all the attention, they're not the only ones seeking the calm dream in Tehaleh. Empty nesters are moving to homes where there's no bedroom for the kids to come back to (sorry, that's the yoga room). Others are looking to venture into a new chapter in their retirement. The next generation of young families are seizing the opportunity as they can, and they're joining a community that represents not just one generation but all of them.
One of the final points being made in the article is that the world has shifted much faster than planned. Tehaleh is adapting to the changing tides and quick decisions while still looking forward to connecting prospective buyers to the home they'll someday call home.  Make an appointment to discover Tehaleh today!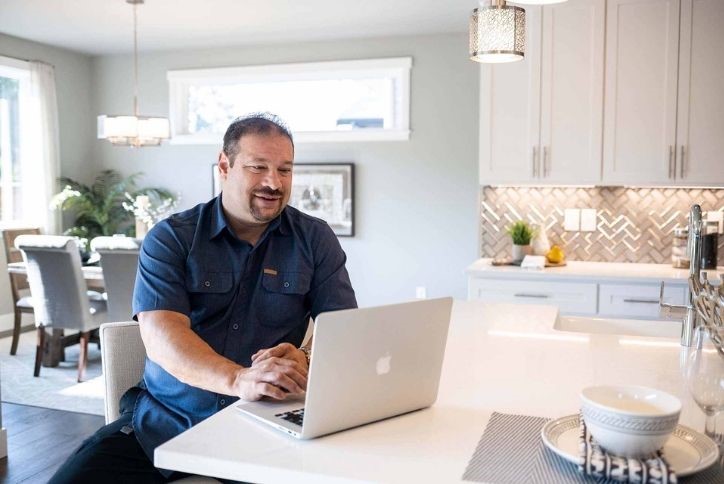 Want More Information?
Please click below to contact our team and we will be happy to answer any questions you have!
Contact Us
Categories