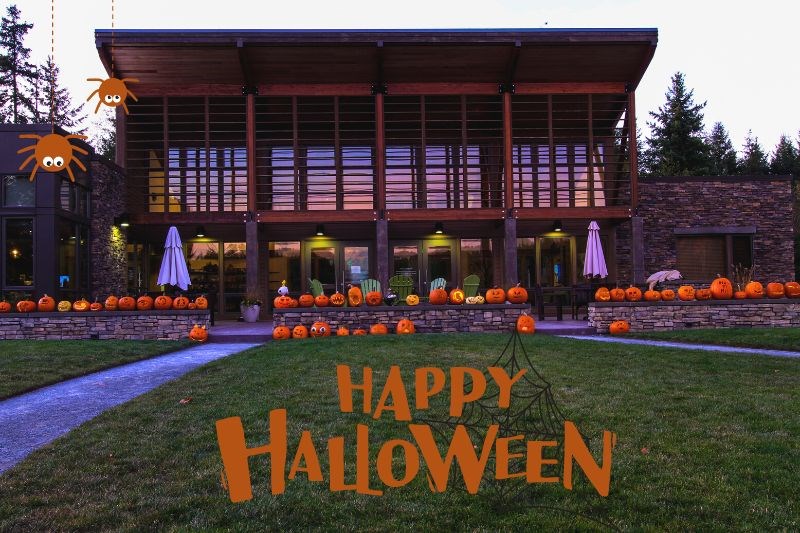 We've Renamed Halloween Tehaleh-ween
Halloween is back! Not lingering in the shadows and not letting up this year. It is back. Movie watch parties, spooky lawn decorations, and soon – trick or treating – will bring us into true Fall season. You'll have Mount Rainier fog settling in and chilly dew on the grass, perfect for the cauldron bubble recipes and stitching together your Halloween plans.
Whether you're an enthusiast who's spinning webs and décor around the entire house as soon as the clock strikes midnight on October 1st or you're a last-minute costume shopper hoping that same-day delivery comes through in time for the big party… you're taking in the spirited mood in stride.
Let's take a look at some costume ideas for the big day.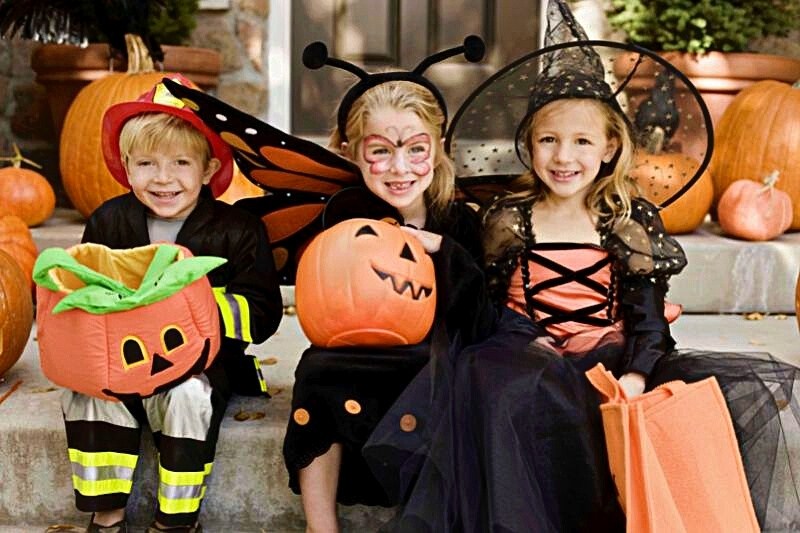 Get the kids ready for tricks and treats.
The range of kid's costumes can start with something as simple as being a jack o' lantern – or dressing up in a family costume (want to become The Avengers of Tehaleh?) – to the most realistic looking Transformer costume.
The key is to find a fuss-free costume that they'll enjoy being in for a few hours. Helmets, masks, and makeup can always be removed, but elaborate costumes might be a source of frustration.
With the 20+ year drought finally over, it's the perfect time to bring that playoff energy to Tehalehween! If you already have a Mariners jersey and hat out and about it's a no brainer to go for it and get the kids dressed up as their favorite slugger.
Animals around Tehaleh. Ever seen an Elk costume? Or how about a banana slug? You've seen a Batman costume, but have you seen a "just a bat, not a superhero" costume? Get creative and see how you can dress up like the critters roaming the trails and woods around Tehaleh.
Dr. Doolittle. Small town lawyer fighting the big man. This new hit costume is taking the world by storm. All you need is a tweed jacket, khakis, and a pair of patent leather shoes to complete the look. Look at that, it's Atticus Finch! No, it's Doctor Who! No, it's that character from Abbott Elementary? Dressing well is a costume in itself and hey, they needed an outfit for a fancy event coming up.
The Costume of the Day. It's the thing they talk about constantly and it has totally consumed their friend group in a matter of days. It's so important that if they don't get a costume for this thing that just seemingly appeared into existence, their life is over. Luckily, Halloween is only a day which makes The Costume of the Day a well-timed obsession with a practical purpose.


How about the grown-ups?
It's around this time where it's scary to see old fashions return from the past. Parents might have had to dig through old boxes to find that old Pooka shell necklace from high school to complete their kids' Y2K dress up.
Or even worse: you may have had to help explain how to use a CD player. Terrifying. The plus side is that as you watch these trends come back, it starts to bring about some great nostalgia Halloween costumes.
Hocus Pocus Sanderson Sisters. Now that the sequel to the popular 1993 classic has been released, you'll be right at home dressing up as one or all of the Sanderson Sisters. One costume per night? That's dedication. Or opt in for a lesser-known costume from the movie that fits you best.
Incorporate the mustache. Last year's Ted Lasso costume were everywhere. Will we see Top Gun Maverick inspired costumes this year? If you mustache that question, it's going to happen.
Sandy & Danny from Grease. A classic couple outfit and a great way to honor Olivia Newton-John.
Sherlock Holmes & Elizabeth Holmes. The dynamic duo strikes again.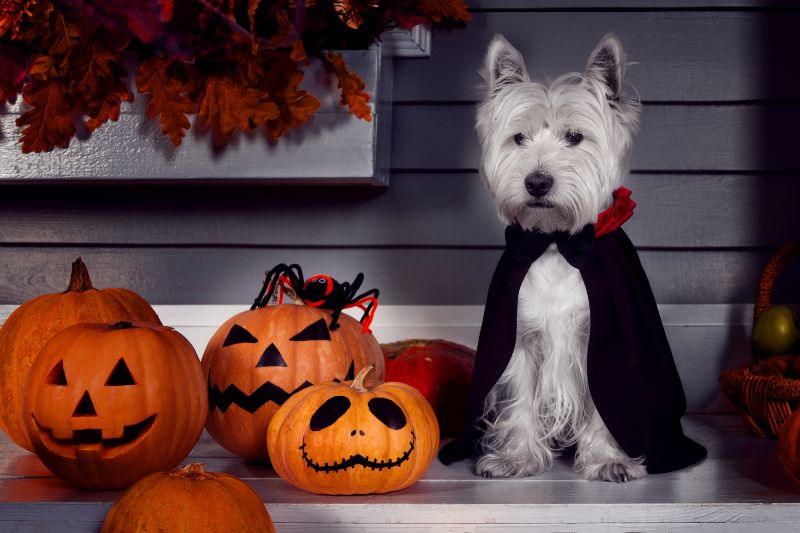 Dogs (and cats too!)
Of course, what's Halloween without those show-stopping pet costumes? It's easy to find good ones if you scroll through Instagram or TikTok, but here are some that are easy to find and reliable:
Delivery driver. They love when UPS, USPS, FedEx, and Amazon drivers drop by and a costume that combines their passion with a career? That's worth some encouragement.
Dressing up your dog to look like their one true enemy? Ironic. Maybe it'll be the olive branch between the two furry adversaries, but if you do outfit your pup as a squirrel…maybe it's best to keep them away from the mirror.
Horse & Cowboy. So basically, your dog is the horse with a saddle and there's a cowboy doll on the saddle that bobs and shakes as your dog is running around. It's adorable.
Hot dog. Want to get more use out of a costume than just Halloween? The hot dog costume fits in any season. 4th of July party? Perfect. Graduation party? Ideal. Oktoberfest? Amazing. Give 'em your wurst.


Nothing creepy, crawly about living in Tehaleh.
Want to join in on all the Tehalehween fun? Reach out to us and we'll introduce you to a friendly neighborhood Spiderma- oops, a friendly neighborhood Ambassador who can show off all the perks about living among the trees.
Want More Information?
Please click below to contact our team and we will be happy to answer any questions you have!
Contact Us
Categories