Events
January 27, 2018
Buy The Farm Event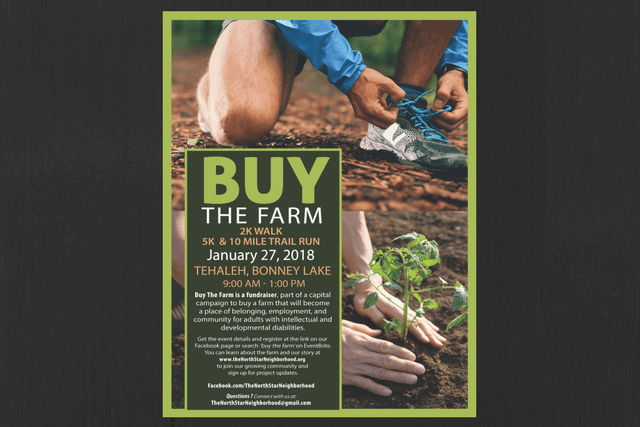 Join a local family in raising money to Buy The Farm. This fundraiser is part of a capital campaign to buy a farm that will become a place of belonging, employment, and community for adults with intellectual and developmental disabilities. 
You can lean about the farm and our story at www.thenorthstarneighborhood.org and join our growing community on Facebook at The NorthStar Neighborhood. This is just a very early step in a big wonderful dream. Come dream with us, and soon, come visit the farm and see what's growing.
Registrations can be transferred to another runner up until Jan 26th.