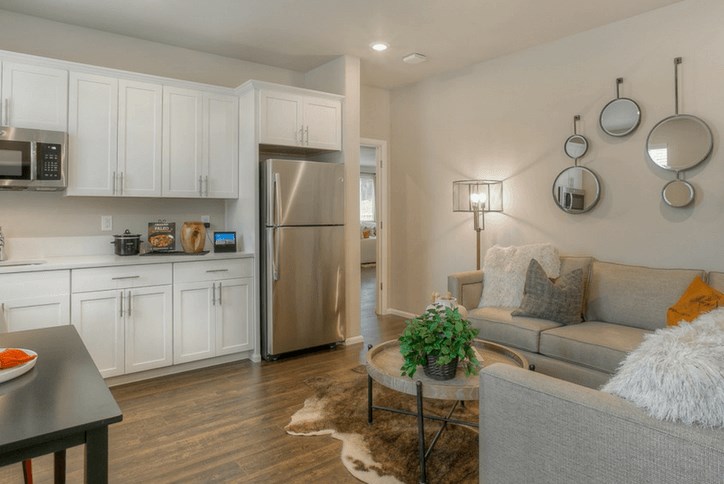 Multigenerational Homes: Still a Hot Trend in Housing
Buying a home has become a family affair for many households across America. What began, for some, as a result of economic pressure, has started a trend that is still going strong. Multigenerational living, where two or more adult generations live under the same roof, is now a large segment of home buyers in the U.S. Currently about 19% of Americans now live in a multigenerational household, the highest level since 1950. Many families have warmed to the idea of keeping family under one roof while maintaining more control over their finances.
John L. Graham, author of the book, All in the Family: A Practical Guide to Successful Multigenerational Living, has studied and written about the multigenerational housing trend. He sees it as a return to interdependence among members of extended families. "This is the way people have always lived around the world," he said in a recent New York Times interview. He lists the substantial economic benefits of shared housing, including reduced child-care, elder-care costs and shared general expenses. Travel costs can also be reduced when family members live together.
As multigenerational living continues its rise, homebuilders are designing homes to fill these needs. With floor plans that offer multi-purpose suites and master bedrooms on the main floor, they're providing extra space for grandparents, in-laws or other family members for short and long stays. These rooms not only offer privacy, but can be outfitted to include a kitchenette, living area, separate bathrooms and an outdoor space. Then there are the intangible benefits of multigenerational homes. Living with extended family is a positive experience for many people, with grandparents and grandchildren forming closer relationships and parents feeling better about the safety of both.
If your family is interested in a multigenerational home, please come by our Visitor Headquarters + Café, The Post, where we'll be happy to help you find the perfect home for you and your family.