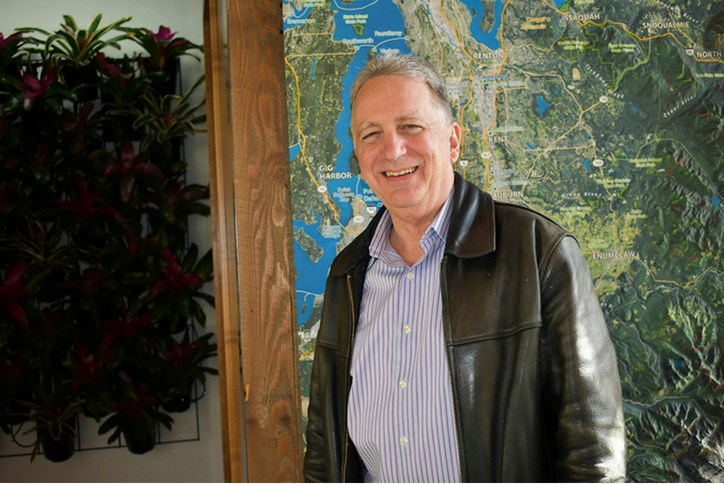 Our Quarterly Tehaleh Drawing Winner
As a thank you to the Real Estate Professionals who showcase Tehaleh to their clients their names are entered into a quarterly drawing once a new home offer has been accepted by any of our ten builders. A $500 gift card goes to the Broker whose name is drawn at the end of each quarter. All Brokers receive an email detailing when the drawing will be and how many entries they have. You do not have to be present to win. All sales during each quarter will be an automatic entry so the more sales the better your chances are to take home the money!
Just ask Mark Thorne of the Coldwell Banker Bain, Kent Station Office. Mark was thrilled to get the call from the Tehaleh Marketing office that his name had been drawn for the first quarter of 2018. According to Mark, "This is a great place to bring family buyers, with the trails and the parks there is so much to offer them." Mark is aware of our 20+ miles of trails and 11 parks that are perfect for the busy family lifestyle. The breath-taking beauty, forest atmosphere and friendly neighbors are part of what makes the Tehaleh community a special place to live and a great place for a Broker to bank on.
The thrill of choosing the amenities that go in a new home or choosing a new quick move in home has made Tehaleh the best selling single family home development in Washington. Mark continues to bring clients here because he knows there will always be a diversity of inventory his clients can choose from ranging in price and variety built by premier quality builders.
Selling homes in Tehaleh can be pain free. The process is made easy with our onsite agents ready to assist you any way they can. Tehaleh Ambassadors are Tehaleh homeowners who will talk to any of your clients and honestly answer any questions your clients might have about Tehaleh life. Don't forget to stop by The Post which is the Visitor HQ for information and relax with a beverage or treat from Caffe D'arte as the Community Representatives discuss exciting present and future planning. The opportunity to win $500 spending money is a bonus along with how happy your clients will be in their new home.
We look forward to working with you!