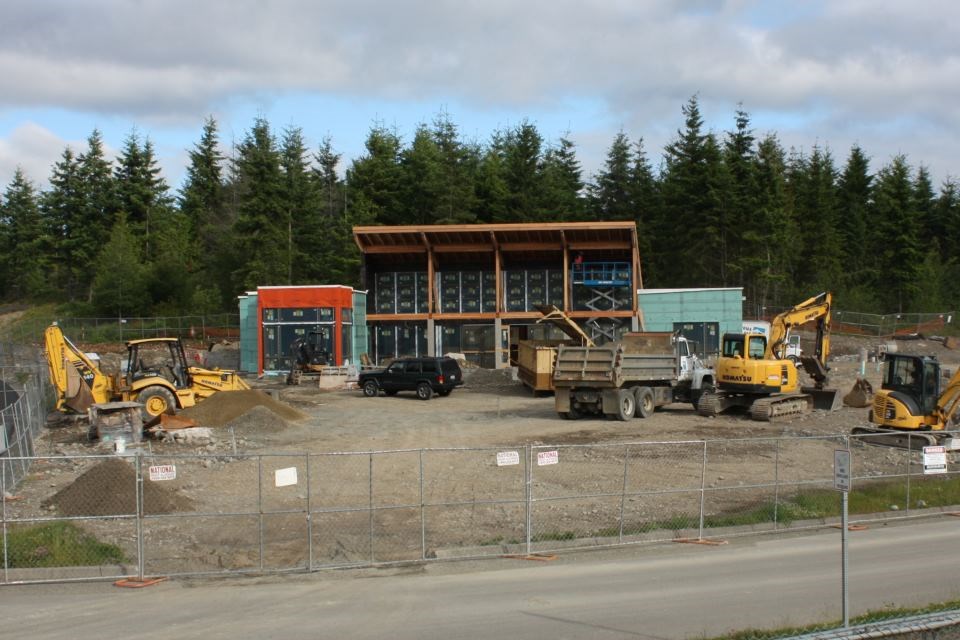 Homes on the Hill: Your Tehaleh Questions Answered, Part I

By Lauren Padgett
Bonney Lake - Sumner Patch
Tehaleh is coming together.

The development, formerly known as Cascadia, encompasses 4,200 acres on the Bonney Lake Plateau and will be the future site of almost 6,000 homes. Developers from Newland describe Tehaleh as a "complete, comprehensive community" designed with homes, retail and light industrial space with a deep connection to nature.

"It will really feel like a small city when it's all done, in 20 to 25 years," said Scott Jones, Vice President and General Manager for Newland.

This year marks the beginning of things to come, with the Welcome Center slated to open in the fall and a new website and Facebook page up and running. Homes will be built in a Northwest style with a variety of designs, from material and design to square footage, bedroom counts and floor levels.

Developers hope 1,000 acres of open space for parks and trails – with the promise of community – will entice future homebuyers and pave the way to a new kind of Northwest living that will forever change the dynamics of the Plateau.

Tehaleh will not only bring new homes to the area, but also a new economic reality. Developers estimate that the development will bring 1,266 full-time construction jobs to the Plateau over the next two to three years. Once homes are built and homeowners start shopping in Bonney Lake, an additional 188 retail jobs are expected to surface, with more to come in the next 25 years.

Patch sat down with Newland's development leaders with a list of questions in hand – things that you, Patch readers, want to know. Our readers submitted questions on everything from road development to water filtration, future schools and golf courses. We asked them all, and have the answers for you here.

This is Part I of our interview with Jones and Ruth Winbauer, Marketing Director for Newland. Our questions in this article focus on Tehaleh home style, trails and the Welcome Center development. Stay tuned for tomorrow's story, where we discuss plans for the wastewater treatment facility, future schools, road development and more.

Q: What stage is the Tehaleh development in, right now?

Construction on the first neighborhood has started, which is close to Eismann Elementary. There will be four neighborhoods overall. The previous owner did some initial work on the roads and basic infrastructure already and it's about 20 percent complete.

The Welcome Center is scheduled to open this fall and we'll have some model homes ready for the community to check out in early fall.

There's a Tehaleh Facebook page and website up now that will be updated as the project grows.

Q: Tell us a bit about the Tehaleh Welcome Center. What will be featured there?

The Welcome Center is a hint of greater things to come. There will be a Newland office and sales component, plus café. We're currently talking to a local coffee roaster about joining us, but we can't say who that is yet. All places in Tehaleh start and end at the Welcome Center. It will act as a community hub for the trails – we want people to say, "hey, I'm off work, let's go for a bike ride or a jog, I'll meet you at the Welcome Center."

We want to reach out to the tech-savvy homebuyers in fun ways – we will have a series of iPads at the Welcome Center that people can play with to help learn more about the community. There will be traditional presentations too – simple tables with brochures. In a community this large, we have to appeal to as many groups as possible.

Q: A lot of trails are planned. Can you talk a bit more about what residents could expect?

There are plans for six parks and trails, over 1,000 acres.

Right now, there are about 10 miles of trails under construction that will be open to the public this year – the opening will coordinate with the Welcome Center. Many are already there, but they need to be cleaned up and enhanced. All the trails will be begin and end at the Welcome Center.

There's a lake there that's also part of the future development – it's almost impossible to stumble across now, but trails will lead to it. When people start moving in, we hope they will adopt the trails as their own and help us take care of them – it will really be an organic process, once the residents start moving in and tell us what they want.

Q: Can you tell us a bit about what kinds of styles and home designs residents could expect?

The homes will be in the classic Northwest style with a focus on materials – wood, stone and concrete. We want things that fit into the surrounding environment.

We also love to encourage homebuyers to go outside those boundaries, and show us what they want to do. There will be room for custom home building in the future.

What we focus on is that the architecture is authentic and there is some diversity. There will be two or three builders in one neighborhood, to mix it up. We encourage builders to do a variety of styles and would allow for a wide range, as long as those specific designs meet the general and specific criteria that we have. We like designs to come directly from the builders, so we know what kind of homes they want to build under the bigger umbrella of Tehaleh.

Q: How did you select builders for Tehaleh?

Even before we'd sit down with them, we would have toured their models. We paid attention to how it's presented – how does the home look? What kind of marketing materials did they have? What's their price-point? A good analogy is, we have to put together the pieces of a builder puzzle. Things fall into place once the momentum starts, but it's an interview process. We don't just sit down with a builder and ask them questions. It's very much about building a relationship with them.

Q: Who are the builders?

We aren't ready to release the names of our builders just yet. But they are a mix of local, regional and national builders. Once we are ready to publish that list, you'll be first on our list, Patch!

Q: Realistically, the local real estate economy is dismal. How is Newland preparing to face that?

One of the challenges of this business is, we don't have time to wait and see. It takes 18 months to two years to develop a home, from pencil sketch to layout. From that point until we're selling homes, it will be two years. We simply cannot wait. Once we get everything in place in one neighborhood, we'll move on to the next.

Newland is fully invested in this project. Not only have we developed 140 projects around the country, but we've finished a lot of them. We intend to be here to finish this community. We've done the market research and the nuts and bolts of sales studies. There is a significant demand out here. Do our builders agree? The fact that they are willing to sign contracts and sign up shows that they do.

If we're not at the bottom of the market already, we're going to be at the bottom soon. Now is the time to move forward and we see improvements coming.

In a recession, a master-planned community is something that is attractive to builders and buyers. There's a feeling of comfort in master-planned communities, it's more stable and there are certain expectations that are met.
*******
This article was published on Patch.com on June 14, 2012.
Click here to read the original article.