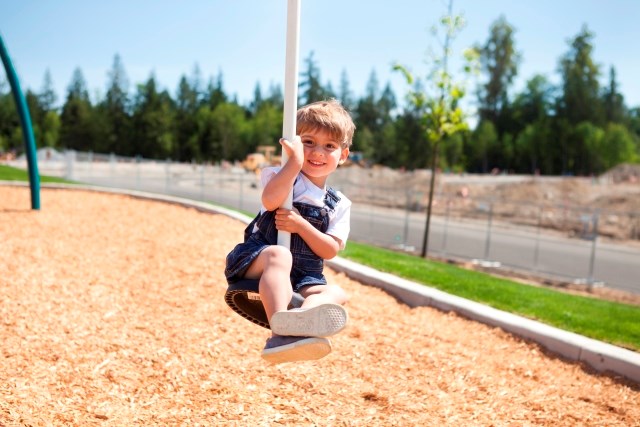 Spend the summer days at Big Sky Park
There's no better way to spend your summer days then at Tehaleh's newest amenity, Big Sky Park. Pack a picnic or grill up some lunch on the barbecues near the eating pavilion. While you're waiting on your lunch the park offers plenty of room to play Frisbee or playing a game of catch, or even holding your own Bocce Ball Tournament.

Future architects will love building sandcastles with the water trough, while the future archeologists will enjoy digging through the sand to find dinosaur bones buried beneath. Although you won't need to look too hard as you can climb on a set of T-Rex ribs!

Visitors of all ages will love cruising on the zipline or catching up with friends on the group swing while taking in the beautiful Mount Rainier view. The little tykes will feel like they're soaring when mom or dad push them on the swings.

What could be more fun this summer than visiting the café for a smoothie, then enjoying a stroll along the trail that leads to Big Sky Park and simply relaxing?