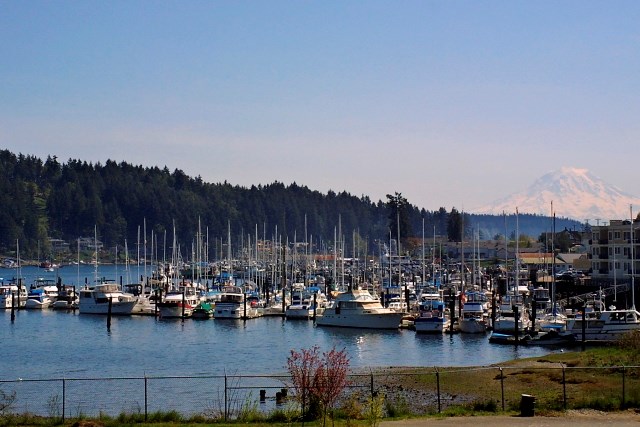 The Ultimate Guide to Day Trippin' Around Tehaleh.
They don't call it the Great Pacific Northwest for nothing. There are plenty of places to explore and get away for the day. Here are some of our favorites:

Historic Old Town is where it all started. Browse through historic shops and boutiques as you wander along the waterfront at Ruston Way. Check out the Tacoma Maritime Fest. Treat yourself to modern luxuries—make it a spa day, with lattes in the afternoon and a relaxing dinner at sunset, or hop aboard an Argosy Cruise for a breathtaking water view of Tacoma.

Gig Harbor

Gig Harbor is a boater's dream, where you can tie up and stroll along the historic waterfront. Those who drive will enjoy an adventure over the historic Narrows Bridge to the quaint shops and waterfront dining. Step into the Harbor History Museum and venture back in time.

Enumclaw

Known as the gateway to Mount Rainier, you'll pass through Enumclaw on your way to its National Park. Outdoor enthusiasts have a variety of activities throughout the year to spend an afternoon including fishing for feisty trout in the lakes and streams, mountain biking, horseback riding or hiking the dog- friendly Cal Magnusson trail.  Or visit during the annual street fair and enjoy live music, artisan craft vendors, family activities and grab some local delicious bites.

Olympia

No visit to Olympia is complete without a tour of the Capitol building. You can also soar into the past and learn all about vintage aircraft when you visit the Olympic Flight Museum. Those looking for a unique adventure can experience the South Sound Wine Trail including six award winning wineries where many of the stops offer winemaker meet and greets. If brews are more to your taste, join the South Sound Craft Crawl stretching from Tacoma to Olympia with more than 30 artisanal breweries. Many of these craftsmen can be found at the impressive Olympia Farmers Market celebrating more than 40 seasons of farm vendors, artisan foods, crafters, entertainment and more.


DuPont

Explore Dupont's long, storied past at the Dupont Historical Museum. Learn about the area's ancient Native American settlements, the nineteenth-century trading posts established by the Hudson's Bay Company, and all the people and events that made Dupont what it is today: an oasis of beauty and charm. Afterwards, explore some of the 90 miles of hiking and biking paths within the DuPont State Forest trails system. You'll find routes for people with all levels of experience.

Puyallup

Famous as the home of the Washington State Fair, downtown Puyallup is chock-full of charm. Take a relaxing walk or bike ride along the tree lined Riverwalk Trail that stretches the 15 miles between Puyallup and Sumner. For those looking for a shorter experience, Clark's Creek Trail is dog friendly and features a river. Sunset Market in Pioneer Park features only local vendors, farmers, and artists—it's sure to be a favorite!

Seattle

You could spend weeks in Seattle and not see everything. Must dos: Pike Place Market and the Great Wheel. You absolutely must visit the iconic Space Needle or EMP Museum – Experience Music Project. Or take a ferry and see Seattle from the Puget Sound.

Whatever your weekend plans, there is always something to do around Tehaleh.