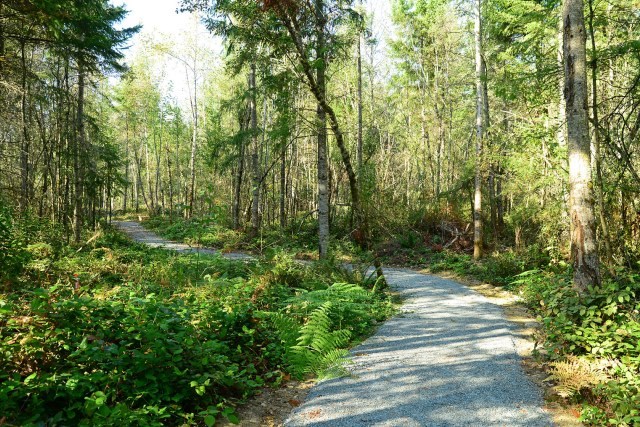 Home Sales Through the Roof at Tehaleh!
Oakridge Homes at Tehaleh sold nine homes and their models hadn't even opened . Why are pre-sales so hot? With beautiful new floorplans starting in the $300s, plus incredible amenities and the close tight-knit community of Tehaleh, the region's most popular new home community, it's a winning package.

"We're thrilled by the response we've seen from buyers," says Jim Yurina, vice president at Oakridge Homes, one of Tehaleh's newest builder. "People are buying houses off plan, without even setting foot in a show home."

Oakridge Homes is also in a prime location, across from Tehaleh's amazing Big Sky Park, featuring a children's zipline and giant buried "dinosaur bones" that budding young archeologists can uncover.

"We can't wait to have this incredible park practically outside our back door," says Seth Pierce, an Oakridge Homes owner. "With all the gorgeous parks and trails, Tehaleh will give us that outdoor lifestyle we've been craving."

With home sales sizzling in the Seattle real estate market, Pierce and his wife, Angela, were thrilled to find their dream home at Tehaleh. "The more time we spent at Tehaleh, walking the trails, playing in the parks and meeting people – the stronger we felt that this is where we want our kids to grow up," he says.

Pierce loved the combination of home style and community amenities for such an attractive price point. "Our house has a very smart layout - lots of space for entertaining and nice large rooms," he says. "One of the biggest selling points for us was the two sinks in the upstairs bathroom - a huge deal when you have three growing girls!"

Tehaleh is the region's top-selling new-home community. Visitors are invited to take in awe-inspiring views of Mount Rainier and get some fresh air on more than 20 miles of trails and at more than 11 unique parks.  With daily tours of the 14 model homes and available quick move-in homes, visitors can explore the expansive selection of floorplans by eight premium homebuilders: Azure Northwest Homes, Conner Homes, HC Homes, Lennar, Oakridge Homes, Pulte Homes, Richmond American Homes and Trilogy at Tehaleh.

Oakridge Homes' new floor plans integrate beautifully with the outdoors; a patio and built-in fireplace off of the main floor becomes a backyard oasis. Plus, on many of their Craftsman-style homes, the garage is positioned at the back of the house on an alleyway, allowing for expansive windows in the front of the home that stream in warm sunlight and natural views. The Oakridge homes are part of a new neighborhood in Tehaleh, with many homes surrounding or in close proximity to the Big Sky Park, the newest amenity  added within the community.

The Pierce family discovered Tehaleh while visiting friends. On their visits, they got a taste of what it would be like to live at Tehaleh. They've enjoyed walking their dog Winston along the trails. Winston quickly learned that The Post, Tehaleh's community information and gathering space, offers tasty biscuits for four-legged visitors. The family also enjoys spending time at Tehaleh's parks. "The girls' favorite park right now is Sticks 'n' Stones," says Pierce. "They just love climbing on the play structure."

The whole family is bursting with excitement over Big Sky Park, located just blocks away from where they broke ground on their new home.

Seth Pierce is looking forward to being part of a community that prides itself on connecting people and nature. But most of all, he and his wife look forward to watch their daughters flourish in the beautiful scenery surrounding Tehaleh. "Our kids will grow up enjoying the outdoors," he says. "It's perfect."