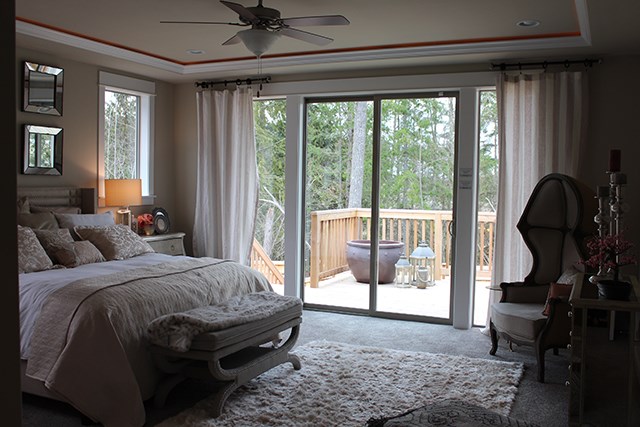 Main Floor Living at Tehaleh Continues into 2016
As the community grows so do the floorplan needs of our guests and residents. Whether you're a multigenerational family, have a college student living at home or hosting a long stay guest, the builders at Tehaleh are ensuring to meet these needs with versatile main floor living.  
Main floor living has the convenience that offers all the necessary amenities on one floor. This option has the advantage to live comfortably on one level of your home, but have the ability to stretch out as well. Some people prefer a one story home, but other may want the extra space.. Main floor living at Tehaleh has many opportunities.

2016 is a busy year for Tehaleh with new floorplans, new neighborhoods and parks. The community prides itself on offering different home plans to ensure there is something for everyone. Nearly all the builders' offer main floor living. Whether it's a one story rambler from Trilogy at Tehaleh, the 55+ Active Adult neighborhood, a two-story with the primary bedroom on the first floor from Richmond American Homes, or a new tuck under garage home plan from Azure Northwest homes, Tehaleh can accommodate.
One of the newest additions to our builder team, HC Homes has opened their main floor living model home. The inviting deck is perfect for a party and overlooks the beautiful tree-lined backdrop, bringing the outside in. HC Homes offers the advantage of having all the amenities on the main floor, with the convenience of a basement. Below there are more bedroom options along with a bathroom and an entertaining space.

Lennar offers a convenient multigenerational family floor plan in the Next Gen® suite. This home provides a separate private entrance, bedroom, bathroom, laundry, eat-in kitchenette and living room offering private space for a college student living at home or parent who might need a little assistance.
Oakridge Homes offers a floor plan with spacious main floor living for growing families or for those who like the convenience to lock up and hit the road easily. In the same fashion as many of the Tehaleh builders, Oakridge Home's designs their floor plans to optimize the natural amenities of the community. Situated near Big Sky Park, one of the many parks in Tehaleh, Oakridge Homes optimizes their outdoor living space to overlook the park.
 
Each builder and neighborhood offers nature right outside your door with miles of trails, parks and open space. Ensure to visit Tehaleh.com for more information on events and community happenings. Or, even better, stop by our information center, The Post and pick up a latte and a trail map.