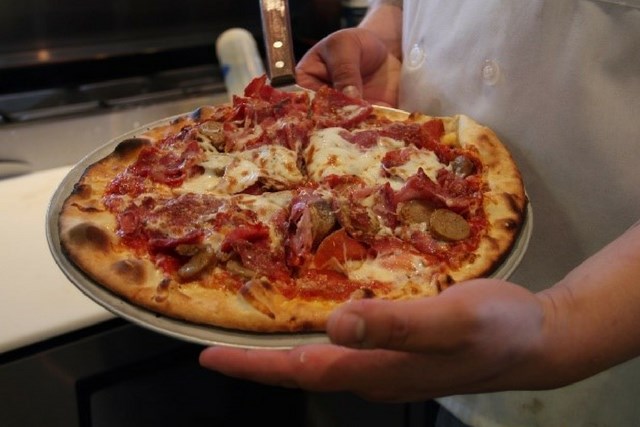 Tehaleh's Guide to Delicious Destinations
Whether they're noshing with neighbors or having a romantic night out, Tehaleh residents take their dining destinations seriously. From diners and dives to high-end spots, local chefs are using innovative ingredients and new techniques. Prepare your taste buds for a few of these local favorites:

A Night in the Neighborhood
For the closest fine feasting experience, look no further than our own back yard.  The Mantel, the neighborhood restaurant nestled inside Seven Summits Lodge in Trilogy at Tehaleh, offers a relaxed, family-friendly vibe. Crafted by executive chef Dino Cruz, the Mantel's menu features weekly specials and cocktails that use seasonal ingredients and themes. From the prime rib dip - stacked with caramelized onions and Swiss cheese - to artisanal pizzas with toppings like truffle crème fraiche, Chef Cooper's menu satisfies a wide range of palates.

Dining Down the Street
The Bonney Lake area has no shortage of noteworthy spots. Sumalee's Thai Cuisine receives high marks for its tamarind-heavy Pad Thai and the much-loved crispy garlic chicken special. Want something new? The innovative folks at Trapuritos take Asian fusion cuisine to new heights with their famous sushi burritos. Diners can choose from a set list or build their own from a slew of ingredients including tuna, seaweed, tempura, and even Flaming Hot Cheetos. You've got to taste it to believe it!

Puyallup's growing culinary scene has garnered the attention of Food Network host Guy Fieri, who featured Crockett's Public House on his show, "Diners, Drive-ins and Dives." Crockett's serves elevated pub food at reasonable prices – diners rave about the fire-grilled artichoke with Calabrian chili aioli. Looking for an American classic? Stop by Out & About Burgers. Fans say their burgers rival those of California staple, In-n-Out Burger. Expect long lines at this tiny drive-through, especially on the weekends - locals swear it's worth the wait!

A Date Night in the City
Headed to Tacoma or Seattle for a special evening? Make plans to try one of the cities' many renowned restaurants. Tacoma's The Red Hot, also spotlighted on "Diners, Drive-ins and Dives," serves a slew of sausages and "slamwiches" that feature their famous house-made sausage patties. For an upscale dining experience in Tacoma, sample the sustainable meats and seafood at Pacific Grill.

Seattle's food scene is eclectic and expansive – from delectable pan-Asian classic Wild Ginger to French stalwart Café Campagne in the heart of Pike Place Market. After a night of bar-hopping, join the locals at late-night favorite Dick's Drive-In, where they sling burgers, fries, and shakes until 2:00 a.m.