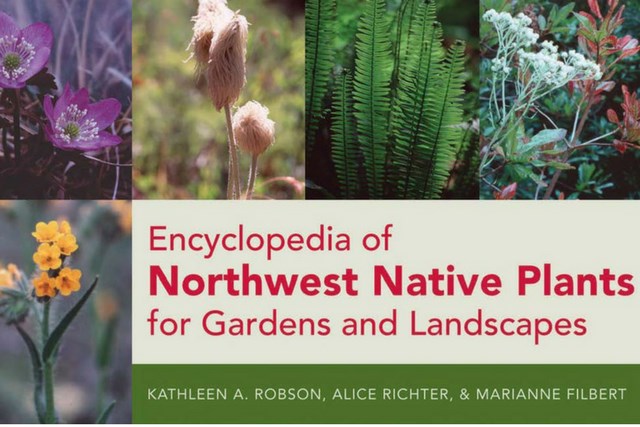 Tehaleh's Resident Plant Expert
Did you know that Tehaleh has a resident plant expert? Alice Richter, who lives in Trilogy at Tehaleh, the community's active-adult neighborhood, is the co-author of Timber Press' Encyclopedia of Northwest Native Plants for Gardens and Landscapes.

From her home in Tehaleh, Alice has a breathtaking view of Mount Rainier's enormous peak. If she could, she would climb Rainier every day to get a good view of the yews and alpine firs that dot the mountain's landscape. "The first week of August is usually the best time to see the really pretty plants and flowers," says Alice. "I can hardly wait to get back up there!"
An expert on the region's plants and flowers, one of the first things she noticed when she moved to Tehaleh was the abundance of native plants throughout the landscape.
A few of her favorites to look for next time you're at Tehaleh:
•Oregon grapes. Bright purple with sunshine yellow blooms.
•Salal Plants. Look for leathery-leaves and budding dark blue berries.
•Periwinkle Veronicas. As delicate as pansies!

It was at a gardening luncheon in Long Beach, Washington, where Alice's enduring dream began to sprout. "One gal I spoke with had a native plant garden and she was so sharp," explains Alice. That woman was Kathleen Robinson, who along with Alice and Marianne Filbert, would become the authors of the Encyclopedia. Alice is full of praise for her co-contributors, and calls them the "brains" of the book. But it's her stunning photographs that really draw the readers in.
Alice contributed her extensive botanical knowledge to the book, along with her finely honed photographic skills. "I'd always secretly wanted to have my photography in a flower book," says Alice, "especially one with detailed information for the avid gardener."

These days, Alice can be found tending to her backyard with her new border collie puppy. Her garden is a tribute to all that she loves: wild ginger, twinberries, and rare tiger lilies native to Southern Oregon. She enjoys meeting her neighbors in Tehaleh.  "I hope to get acquainted with more neighbors," says Alice, "they can join me for a hike; I like to stop and talk about all of the plants and flowers. They'll get to learn about what's growing among us!" she says with a chuckle.