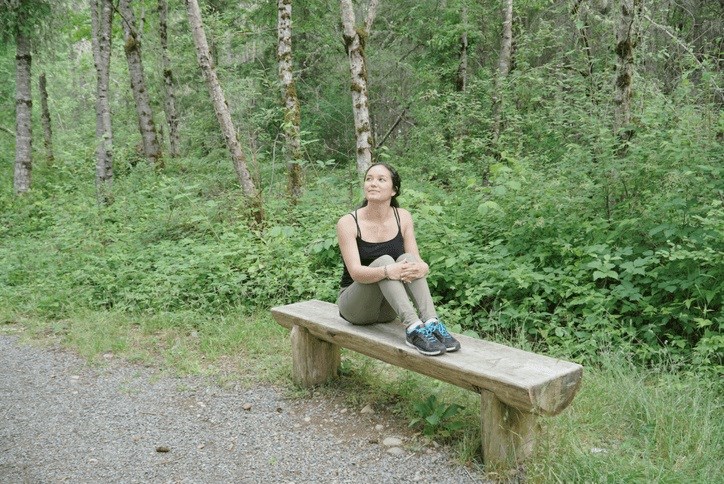 Is Forest Bathing For You?
Is Forest Bathing For You?

It's widely believed that spending time in nature has a host of health benefits. In recent years scientists have been putting this assumption to the test, and evidence is mounting on the positive effects of daily contact with nature on our physical, emotional and mental wellbeing.
The ancient Japanese practice of forest bathing has been proven to lower heart rate and blood pressure, reduce stress hormone production, boost the immune system, and improve overall feelings of well-being. Forest bathing helps us connect with the natural world, offering a sense of grounding and peace.
A forest bath is simply time spent among the trees with no distractions. There's no end destination like on a hike, or specific type of tree to seek out. All you need to do is make the effort to forgo all outside distractions and breathe in the surrounding forest. Consider it meditation in nature—without any of the concentration or discipline necessary for meditation. No hiking, no counting steps on a Fitbit. You can sit or meander, but the point is to relax rather than accomplish anything. In fact, the most important rule for taking a forest bath is that no effort is necessary.

Tips for Forest Bathing
Look at the trees around you, the fungi growing at the bases, or moss and lichen crawling up the sides. Look up, down and all around for animals hiding under rocks, in burrows, and on tree branches. Notice the colors, shapes and textures.
Hear the wind rustling the leaves, the cheerful chirps of the birds above, or babbling water. Listen for the subtle sounds, even your own breath.
Feel the sturdiness of the ground beneath your feet. Reach out and touch the tree trunks. Feel the strength and energy within.
Smell the fresh air and the pine needles. Get close enough to smell the flowers and leaves.

Are you ready to make nature a part of your daily life? Come by our Visitor Headquarters, The Post, to grab a trail map and learn about Tehaleh's more than 1,800 acres of parks, trails, and open space.