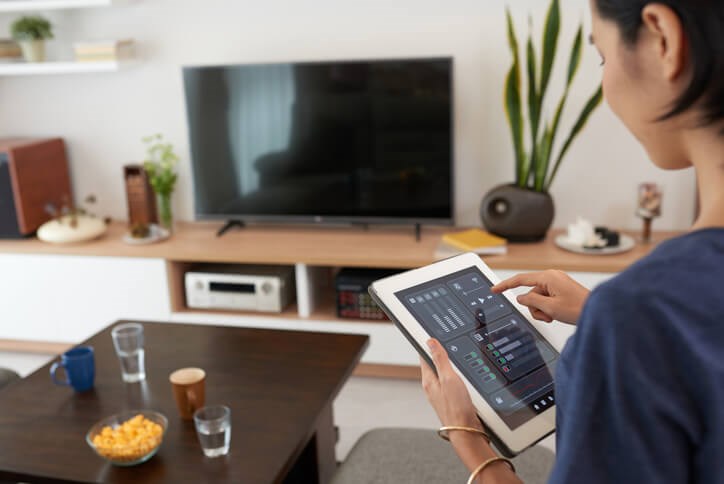 Smart Homes: Where They Are Now and Where They're Headed
Buying a smart home doesn't have to be overwhelming, even if you're a first-time homebuyer. In Tehaleh, our master-planned community makes it a breeze to buy a brand-new home with smart capabilities. Easily integrate cutting-edge technology into your everyday life and enjoy the convenience it will bring!
What is smart home technology?
Though smart home technology has only become readily available within the past two years, many of Tehaleh's trusted and innovative homebuilders—like Brookstone Homes, Lennar, and Pulte Homes—have been preparing their home designs for the Internet of Things (IoT) by incorporating smart home technology into their floor plans in addition to lavish kitchens and open living spaces.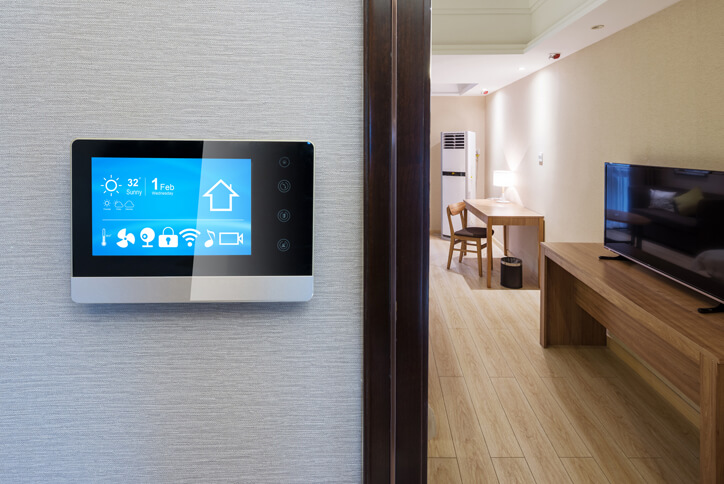 Brookstone Homes offers a Smart Home package that includes USB outlets, CAT6 wiring for high-speed internet, and a smart technology lighting and stereo system that can be controlled from any smart device. Instantly set the mood with a single touch.
Take advantage of Amazon's Alexa in a Lennar home and control the lights, music, and temperature (just to name a few) with the tap of a button on your computer or mobile device. For example, one of Lennar's most impressive features is the inclusion of Smart Home Keyless Entry, which makes coming home a breeze. To top it all off, smart home automation and voice activated components such as Wi-Fi certified designation is incorporated, a world's first.
Every Pulte home comes standard with a Smart Home Base which contains superior Wi-Fi coverage, pre-wired with premium CAT6 wiring. For even more connectivity, upgrade packages are available, offering climate control, front door locks, voice control, and so much more.
Imagine if you could control your thermostat while on vacation, turn on your lights if you're staying late at the office, or check your security cameras while at the grocery store. These are the types of smart technologies your Tehaleh home is capable of and turning your house into a smart home is easier than it seems. Smart homes are not a thing of the future, they're here now, in Tehaleh.
The smart home market is growing and becoming more popular with both first-time and veteran homebuyers. Savvy homeowners know that a smart home is a great way not only to optimize the efficiency of their lifestyle, but also to increase their security, lower their daily living costs, and reduce their environmental impact.
Top 4 benefits of smart home technology
Welcome to the golden age of smart home automation. Having your home appliances, systems, or devices connected to a common network that can be independently controlled has a wide range of applications and advantages. The potential for your Tehaleh smart home is almost limitless. Here are the top 4 advantages of owning a smart home: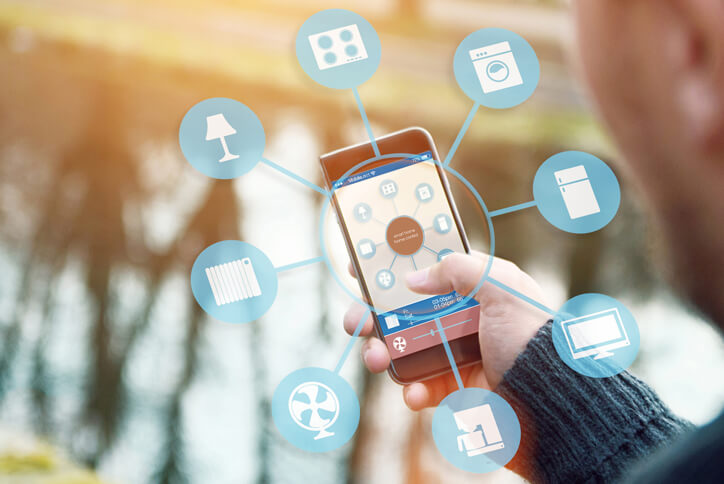 1. Complete control wherever you are
It doesn't matter whether you're out and about or at work, as long as you have access to the Internet, you can control your smart home technology remotely. Manage your full suite of home devices from your computer or mobile phone, which connects all of your home technology with one interface. Being able to tap into numerous devices and functions throughout your home is a huge advancement for home management.
Think about the household functions you want to control remotely or automate. A smart home system consists of basic and every day functions. You have the flexibility to add new devices and functions. Want to add a smart assistant like Amazon's Alexa? Not a problem. Adding new appliances and devices is easy with a Tehaleh smart home. Check out some of the smart appliances on the market today:
2. Maximize your home's security
One of the major advantages of smart homes is that they are built for safety. There are many options for securing your home including smart cameras, smart locks, and automated motion detectors, like the ones mentioned above. If the security system is compromised in any way, you'll be alerted immediately, wherever you are. Have peace of mind knowing that you can monitor activities in real time.
3. Save money on your home bills
Having remote control of your heating and lighting is definitely convenient. If the temperature rises into the hot zone, instruct your house to cool down before you even get home. Forgot to turn your lights off before leaving the house? Switch off the lights from your phone. Having this accessibility can also save you money on household bills. Increase your home's energy efficiency by maintaining more precise control over the thermostat. A smart thermostat will learn your energy preferences and adjust the temperature accordingly throughout the day, so you don't have to bother with it (unless you want to). That means no more wasted energy in your home!
4. Improve the functionality of your appliances
Smart home technology can help you manage appliances more efficiently. Burnt cookies are a thing of a past. If you need help in the kitchen, a smart oven will cook your food optimally. Need to record your favorite TV show? A smart TV makes sure you never miss an episode. Installing a smart audio system will ensure seamless music selections when entertaining guests.
Future advancements in smart home technology
What does the future have in store for smart homes? While we can't say for sure, new advancements in smart technology further the progression of IoT every day. Zion Market Research predicts smart home technology will reach profits around $53.45 billion by 2022. Furthermore, as homeowners become more accustomed to the convenience of smart technology in the home, it will soon begin to extend beyond to other areas, including the workplace, which will provide even more security and convenience.
Are you ready for your first smart home?
The average homeowner can take advantage of the many benefits of smart technology from saving time and money to environmental sustainability. In Tehaleh, you can enjoy and benefit from this groundbreaking technology while taking pleasure in living among natural beauty and a community-centric space. Explore all of the home plans that our esteemed homebuilders have to offer!