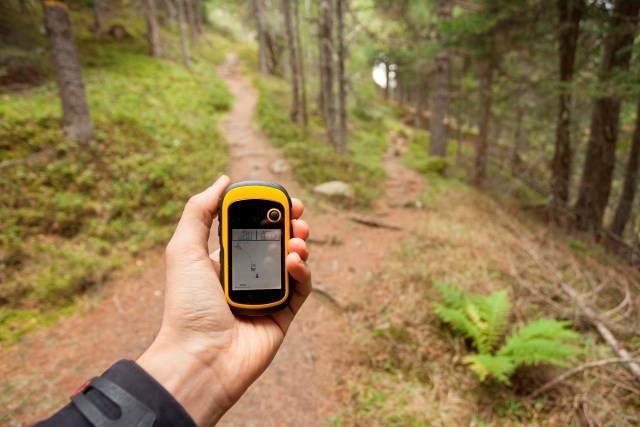 Geocaching in Tehaleh
What is geocaching?  Residents are bringing a fun and exciting new scavenger hunt game to Tehaleh - geocaching, and hiding these hidden gems all over the community. And we all know, in Tehaleh, there are always new treasures to find. Geocaching is a game where players use a handheld GPS, or smartphone with a GPS receiver to guide them to a destination (known as a cache), where a hidden container is stored. Players log their visits in a logbook and trade one of the cache's goodies (or swag) for their own.

Tehaleh resident Christina Groven and her husband initially bought a GPS device because they are avid hikers. After they discovered the geocaching app, they began finding and hiding geocaches all around the state. They've continued to play since they moved to Tehaleh, hiding caches all around the community.

The app notifies cache creators when someone is close to finding their hiding spots, and they enjoy watching the numbers climb as guests find them. "It can be a big deal to be the first to find a geocache," explains Christina. "In one of the first ones we hid, we placed a $5 Caffé D'arte gift card."

"The great thing about geocaching is we end up in places we wouldn't have normally gone," Christina continues. "We have found some exceptional parks because of geocaching. It's a fantastic family activity and a fun adventure that takes you on a day trip. Tehaleh is perfect because you can explore the trails, play in the parks, and stop in at the café."

There are currently 24 geocaches hidden throughout Tehaleh—in parks, trailhead signs, along the trails, and many other areas. Go ahead and get your GPS on!

Happy hunting!